What do English profs do during the summer? We read, of course!
And when we read, we get so excited that we can't help raving about the books . . . because, hey!–you might like them, too.
To kick off our Summer Reads series, our department Head Melissa Walter shares what she's reading for fun in the sun.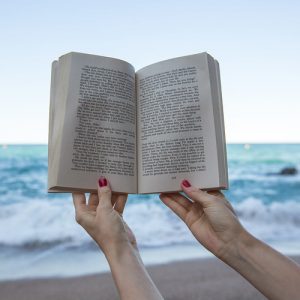 Photo Credit: aaamsss Flickr via Compfight cc
Melissa Walter: What I'm Reading this Summer
I'm speechless before the beauty, clarity, and generosity of Wagamese's work. I don't know what to say. When I read Medicine Walk I felt strengthened as a human being, and I am grateful for this. I want to know more about the characters.
The Discoverie of Witchcraft by Reginald Scot
16th century advice on how to do magic tricks, insight into the mind of a skeptic who documented witchcraft beliefs.
How to Read the Bible by Richard Holloway
I find it fascinating to see what this author highlights and what he has to say about the value of reading the Bible.