What do English profs do during the summer? We read, of course!
And when we read, we get so excited that we can't help raving about the books . . . because, hey!–you might like them, too.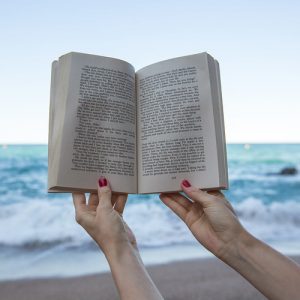 Photo Credit: aaamsss Flickr via Compfight cc
Andrea MacPherson: What I'm Reading this Summer
Florida by Lauren Groff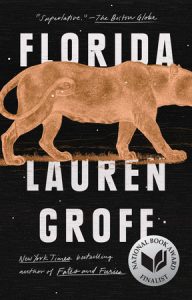 This is an excellent collection of stories, spanning characters, towns, and even centuries in and across Florida.  There are snakes and sinkholes and rage and loneliness, but Groff's elegant prose is the real shining star.  I would read anything she wrote!  (The Fates and the Furies, Arcadia, Delicate Edible Birds, The Monsters of Templeton.)
New Micro: Exceptionally Short Fiction, edited by James Thomas and Robert Scotellaro
A collection of flash fiction, where no story is more than two pages long.  Some of these are so stunning, I had to pause after reading them.  I ordered books by Elizabeth Ellen, Claudia Smith, and Thaisa Frank after reading their work in this collection.
Dunk Tank by Kayla Czaga
This is Czaga's second poetry collection (For Your Safety Please Hold On is her first) and it is just as excellent as her first.  Her language is fairly spare and undecorated, but her images are dazzling and each poem resonates in a visceral way.
Small Game Hunting at the Local Coward Gun Club by Megan Gail Coles
An accomplished first novel by Newfoundland writer Coles.  The voice is so distinct, and the characters are so authentic–they are messy, and maddening, sometimes funny, sometimes violent.  It's a novel that will stay with me for a long time.