What do road signs, slaves, and magical talismans share in common? They're all topics that English Honours students researched and wrote about this year. We can hardly recall a more eclectically excellent batch of Honours projects. Huzzah to curious minds!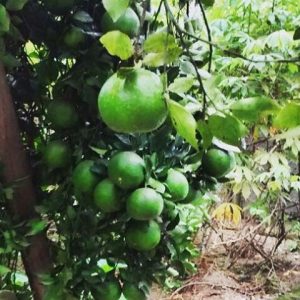 Photo Credit: Jorge Brazil Flickr via Compfight cc
To celebrate this bountiful harvest of ideas, we hosted a colloquium in the Abbotsford campus board room. On Tuesday, April 25 these budding scholars presented their projects to an audience of peers, faculty, family, and friends.
The lineup was impressive:
Emily Bergman
"From the Shelter of Magic: A Study of Transitional Objects and Character Growth in Children's Literature"
Supervisor: Hilary Turner
Brittney Dagneau
"The Fluidity of Form: Genre in the Work of Gilbert Keith Chesterton"
Supervisor: Alex Wetmore
Hannah Mackie
"A Curse For The Nation: Elizabeth Barrett Browning's Poetry of Slavery"
Supervisor: Karen Selesky
Jessica Milliken
"Caution: Hidden Driveways"
Supervisor: Rob Taylor
Rose Morrison
"Food Sovereignty in the Fraser Valley: A Growing Pursuit"
Supervisor: Trevor Carolan
Amanda Penner
"The Theology of Paradox in T.S Eliot's Four Quartets"
Supervisor: Miriam Nichols
Congrats to our 2017 Honours students for completing their dynamic research projects!