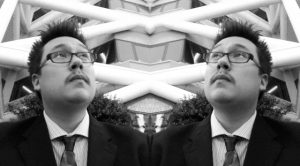 Are you ready for Monday? We're not just talking about going back to class — Monday, February 20th is also Jordan Abel's first day as our Kuldip Gill Writing Fellow, and we've got an exciting afternoon planned. It all happens at U-House . . .
2.30: Jordan Abel will read from his work and do a Q & A
4.30: A reception for the latest issue of The Pacific Rim Review of Books, which features work by UFV students and faculty
5: Local poet Robert Martens will read from his latest book, HUSH
And don't miss a panel discussion about the current state of the publishing industry, featuring Ekstasis Editions publisher Richard Olafson and UFV English alum and current Raspberry Mag editor/founder Katie Stobbart!
Stay tuned for more event information throughout Literary Arts Week!