Michelle LaFlamme contributes our next Every Day English blog post to commemorate World Day of Social Justice.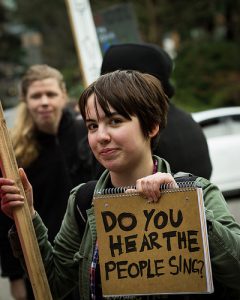 Photo Credit: JFrazier_Photo Flickr via Compfight cc
I teach Canadian literature and specialize in Aboriginal drama. 
This means that I am necessarily engaged with postcolonial theory and numerous social justice issues that preoccupy many contemporary writers.  One thing I find fascinating is the way in which writers "write back to" key Canadian historical narratives.  Often these writers are asking us to reconsider an alternative paradigm or a writer may use historical meta-fiction to call attention to the constructedness of history. 
One of my favourite writers is Jeanette Armstrong, an accomplished educator, writer, and the founder of the En'owkwin Centre, which offers a writing program in Penticton.  Armstrong is a fluent speaker of Okanagon and has been a tireless advocate for social justice issues. 
In this poem, Armstrong creates a naive persona witnessing "a mob burst" to suggest an indigenous perspective on first contact and colonization. The poem asks us to re-imagine contact, the fur trade, settlement and industrialization from a perspective that is an alternative to the mainstream historical narrative.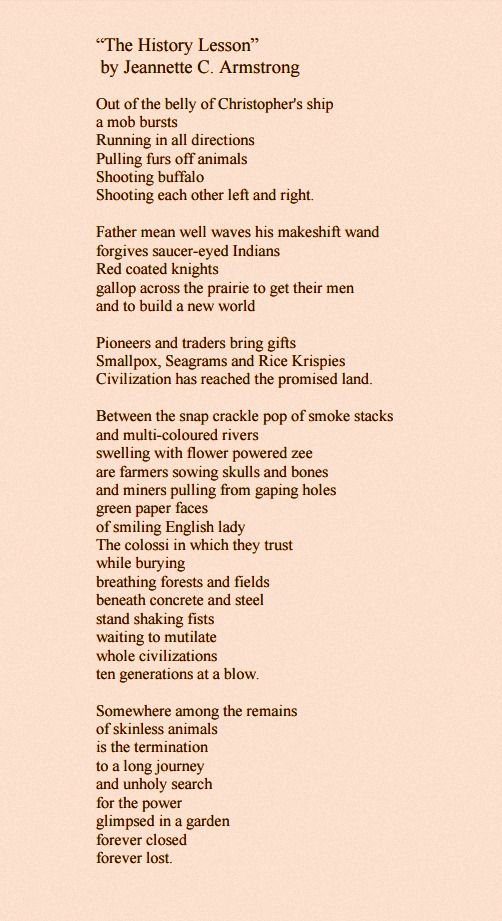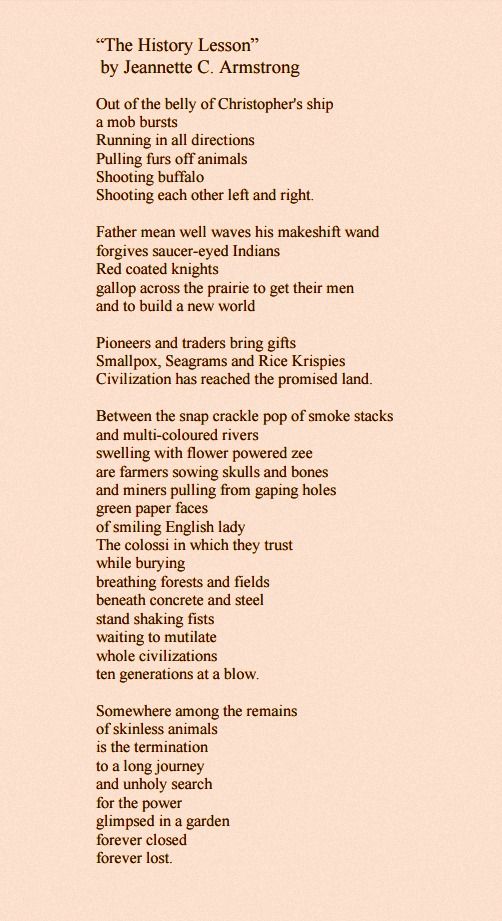 In this way, Armstrong uses poetry to advocate for social justice for indigenous people.