Literary Arts Week features Writer-in-Residence Jordan Abel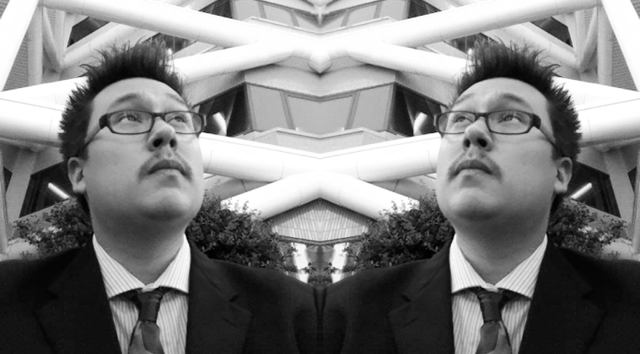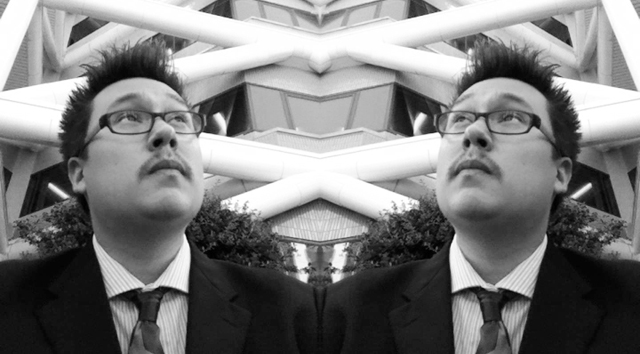 UFV's Writer-in-Residence for 2017 is Nisga'a writer Jordan Abel. He will make his debut during UFV's Literary Arts Week, starting Feb 20.
Abel's creative work has recently been anthologized in Best Canadian Poetry (Tightrope), The Land We Are: Artists and Writers Unsettle the Politics of Reconciliation (Arbiter Ring), and The New Concrete: Visual Poetry in the 21st Century (Hayword).  Abel is the author of  Injun, Un/inhabited, and The Place of Scraps (winner of the Dorothy Livesay Poetry Prize and finalist for the Gerald Lampert Memorial Award). Currently, he is pursuing a PhD at Simon Fraser University where his research concentrates on the intersection between Digital Humanities and Indigenous Literary Studies.
Abel reports that he's "totally stoked" about taking on the Writer-in-Residence role (which is sponsored by the Kuldip Gill Writing Fellowship).
"I can't wait to start talking about creative writing with people at UFV," he noted. "In terms of the approach, I'm am personally very invested in both interdisciplinary and intertextual approaches to creative writing, but I'm also deeply invested in creating anti-discriminatory, diversely literate, and community-oriented spaces."
As part of his residency, Abel will play a big role in Literary Arts Week at UFV from Feb 20-24
The Literary Arts Week will include the following events:
Mon, Feb 20
Jordan Abel reading
Mon, Feb 20
2:30 pm
University House (Abbotsford campus)

Students, UFV learning community, interested public are invited. Following the reading, Abel will engage in dialogue with students about his work, views on the literary life, his experience working in Digital Humanities, informal Q & A style.
Reception for Pacific Rim Review of Books
Mon, Feb 20
4:30 pm
University House (Abbotsford campus)
Special guest from Victoria is Richard Olafson, publisher of Ekastasis Editions books and also of Pacific Rim Review of Books.  UFV has four current students, five former students, and three current faculty contributing reviews to this big edition.  Many will be present at the reception for students to meet and network with. Additionally, one of the cover feature reviews is of the new book by Shauna Singh Baldwin published by the Centre for Indo-Canadian Studies.  The reviewer is former UFV student Katie Stobbart, who is now the editor of Raspberry magazine, an online publication celebrating culture and art in the Fraser Valley.
Robert Martens reading
Mon, Feb 20
5 pm
University House (Abbotsford campus)
Robert Martens, a Fraser Valley poet from the local Mennonite community, will  read from his new book Hush, which is published by Ekstasis.
Current Realities in B.C. publishing
Richard Olafson and Katie Stobbart will speak about the current state of the publishing industry
Wed, Feb 22

Garry Geddes and Ann Ericksson reading
2:30 pm
University House (Abbotsford campus)
Gary Geddes will from his new book Medicine Unbundled: A Journey Through the Minefields of Indigenous Health Care, and from his latest poetry collection The Resumption of Play.  Ann will read from her critically well-received new, fifth novel The Performance.  
At 5:30 pm, Gary and Ann will speak to visiting classes on the craft and working with poetry, non-fiction, and fiction—"from inception to publication and post-partum blues".
In addition, Abel will be a guest at the Mission Writers and Readers Festival.
Sat, March 4 – Mission Writers and Reader Festival
10 am to 4 pm.
UFV Mission Campus, Heritage Park Centre
This year's festival features a special writing workshop with UFV Writer-in-Residence Jordan Abel
"Is this even poetry!?: Found Text, Appropriation, and the Art of Conceptualization"
Go here for more information about the festival.