By Jessica Milliken
Attention Creative Writers! 
CreWri UFV and its Scholars are hosting a Writer's Block Party for Scribes and Scribblers on Wednesday November 16th, at 6:30pm.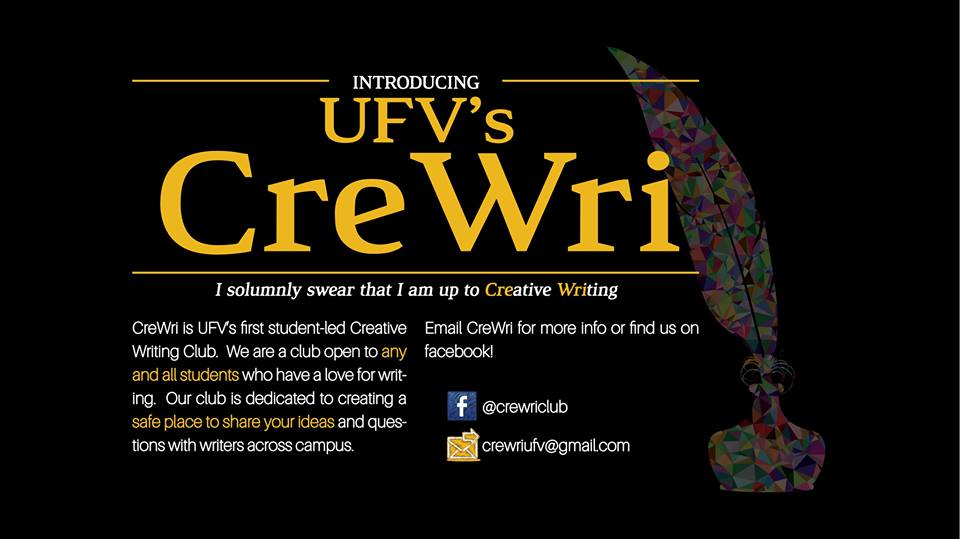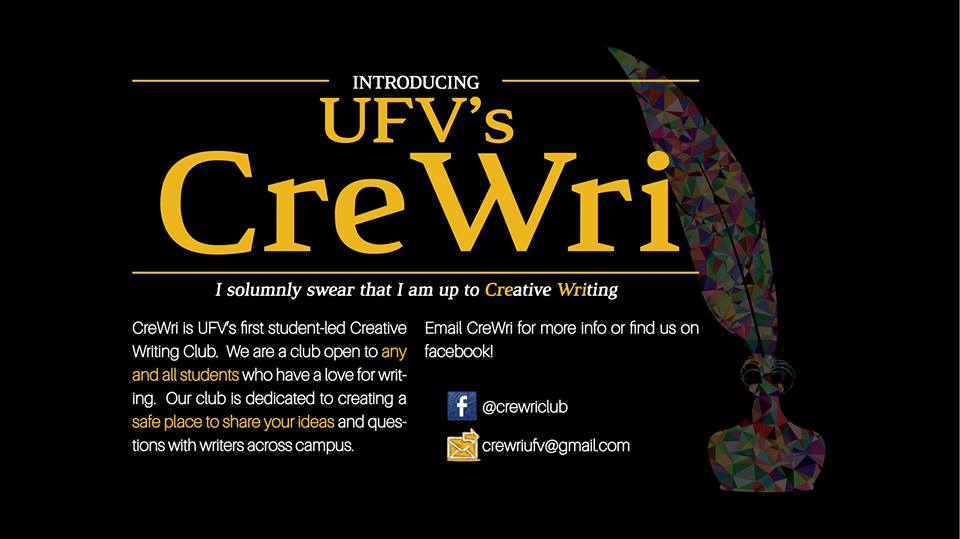 This is a general workshopping day. Bring in 2-3 copies of your own original work, poetry, short stories, plays, journalism, anything you've been working on that you would like to workshop with some other writers. (yes it can also be homework). We will split into groups and work through each piece, giving constructive feedback and a chance to work through your pieces with other talented writers.
If you're still a Scribbler, fear not young writer, we will have pledges and Scribe cards on hand for you to sign.
We will be in the large board room in the SUB on the third floor. Please RSVP to crewri@gmail.com if you are interested!
The Facebook event is here: https://www.facebook.com/events/322873938096993/
I look forward to reading your work and sharing a few hours together. 

Thank you in advance!
Jessica
Save