By Helene Littman
Sixteen years ago, I was living in Baltimore, and writing a PhD on "The American Epic Poem and Democracy."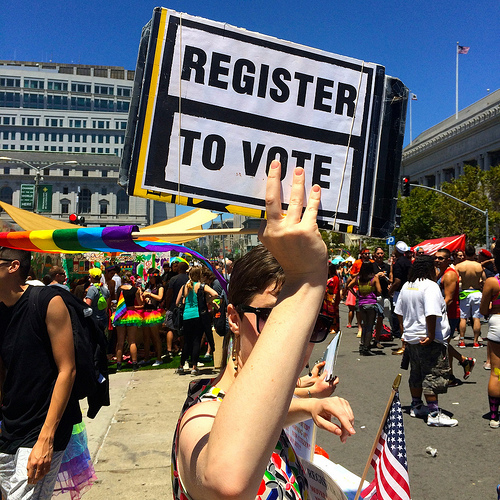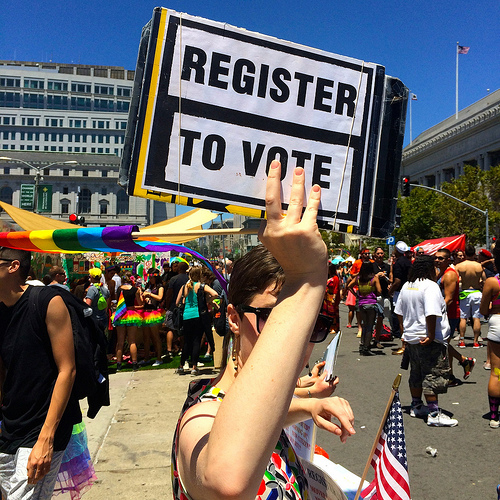 Photo credit: Lynn Friedman Flickr via Compfight cc
So of course I had to run down to Washington, DC, to watch the election results. For most of the evening, Gore was leading Bush. Then around 11 pm, they started running into problems with counting the punched-out ballots in Florida, and the tally slowed to a halt.
We went out and walked around in the rain, watching tall, happy-looking men in tuxedos and cowboy hats running from taxis to expensive restaurants: the Texas contingent, Bush supporters. We went to sleep late, and woke up to two months of legal wrangling, that eventually decided in Bush's favor.
In January, I was down in DC again for the inaugural parade, cordoned off in a sleety little plaza reserved for potential trouble-makers. The black limousine zipped past, windows rolled up, preceded and followed by an odd mix of heavy-duty military vehicles and children's marching bands from across the nation. At that point not much seemed to have changed yet. The late 90s had been a time of prosperity, peace, and dot-com enthusiasm in the U.S., plus a bit of disenchantment with the rather pointless sex scandals surrounding President Clinton.  People even went so far as to say that it was a wash between Republican and Democrat; they were all the same.
Then, less than a year after that election, Sept 12 2001, I was sitting again in a bar in DC, with the same people, watching the Pentagon burn on local television, and debating whether or not to grab a taxi out to see it in person. But the city was locked down tight.
And after that, things changed a lot.