Guest post by UFV English alumni Lane Anderson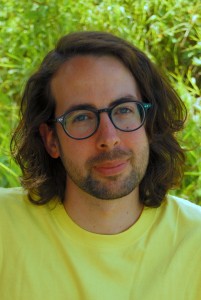 I wanted to be a writer. This was determined when I was still in elementary school and bolstered through my teens when I spent a lot of time with books, wishing desperately to have my name on the cover one day.
I spent no small amount of time deliberating over how I would be known as a famous author. Will I be L. B. Anderson like E. B. White, J. D. Salinger, or — let's be honest about my early interests — R. L. Stine?
As an adult, I relegated my writing aspirations to something I'd pursue in my free time, thinking it reckless to try to make a career out of a job so infamously underpaid and difficult to break into. I enrolled at UFV knowing I would enjoy studying an English degree, but with no real career path planned out.
A teacher, I guess? Isn't that what you do with an English degree? That was my plan. I'd be the high school English teacher who becomes an internationally celebrated author writing great works of literature late at night after the marking is done.
Now I know better. Know what else you can do with an English degree? A lot of things!
The skills of critical thinking, communicating, problem solving, abstracting, and collaborating that were honed throughout my studies are exactly the skills that are required on the new frontiers of many industries. The most progressive companies want to hire people who can think in innovative ways to take them new places.
When I first came to UFV in 2008, a large part of what makes up my work today had only just started to exist as a job. Twitter launched in 2006, Facebook introduced business and brand pages in 2007, and Instagram wasn't available until 2010. Now I spend a lot of my working time managing business accounts on all of these social media channels.
I launched a content marketing agency called London Road Media after moving back to my homeland of southern Alberta. This media and marketing company creates and manages content for brands, so I still get to write and tell stories, but companies pay me for them instead of readers.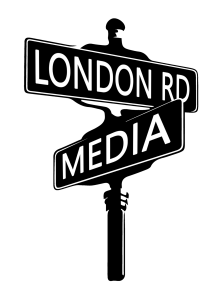 Most notably, London Road Media manages all of the Canadian social media for PokerStars — a multi-billion-dollar corporation and the largest online poker site in the world — and we also manage PokerNews Canada — this country's best-known poker news site. We also work with local businesses in Lethbridge, Alberta, to produce valuable content that strengthens their brand.
Where can an English degree take you? Into emerging fields of work. English graduates are very strong thinkers and communicators and these skills are invaluable on the frontiers of industry.
If you're just considering or beginning an English degree, the job you land after graduation may not even exist yet. You're learning the skills that can take you into the newest and most innovative jobs.