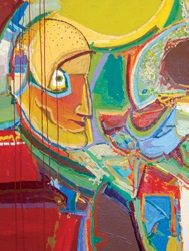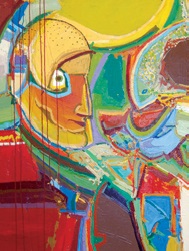 On September 18, 2013, day-long collection of learning events, on-going displays, and interactive activities was held at UFV in conjunction with the Truth and Reconciliation Commission (TRC) national event in Vancouver, which ran Sept. 18–21. The Truth and Reconciliation Commission of Canada has a federally assigned mandate to learn the truth about what happened in the Indian residential schools and to inform all Canadians about it.
The Commission's website notes that the TRC hopes to guide and inspire First Nations, Inuit, and Métis peoples and Canadians in a process of truth and healing leading toward reconciliation and renewed relationships based on mutual understanding and respect. A slogan that explains the motivation behind the TRC states that the process is "for the child taken; for the parent left behind."
UFV's  to goals of Indigenizing the Academy include giving all students and employees the chance to learn more about this aspect of Canadian history, and how it still impacts Canadian society today, by taking part in events scheduled for several UFV locations on September 18. The decision to transform the curriculum for this one-day event was approved by the UFV Senate at its June meeting. The general public was also invited to attend these free events.
The process of preparing for the Day of Learning and the reflections and ongoing discussion and learning this day produced are published on this page.  Contributions from community, faculty, caucus, and students are most welcome.
"We believe that it is our responsibility as a university to participate and show leadership in the process of examining, discussing, reflecting upon, and healing the wound in our national fabric caused by the legacy of the residential school system," said UFV provost and VP academic and Eric Davis. "We look forward to bringing the UFV community together for one day as we take responsibility for understanding the history and legacy of the residential school experience, and move forward together to build awareness and reconciliation."