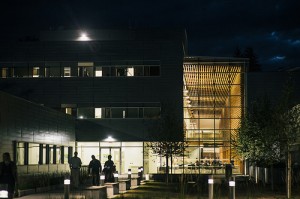 Indigenizing the Academy Questionnaire for Participating Institutions

University of the Fraser Valley wishes to thank those institutions (listed below) that participated in its Indigenizing the Academy Questionnaire.
The questions asked were similar to those discussed at the gathering: How many indigenous faculty and staff are at your institution? How many indigenous courses are offered?  Is there an indigenization policy, strategy, advisory council? What is your enrollment, and do you partner with other institutions? What are your challenges and strengths with regard to indigenizing?   To view the questionnaire and comments, please click on the link above.
NEC Native Education College
 Simon Fraser University
Memorial University
 University of Manitoba – Faculty of Medicine
 University of British Columbia
 Laurentian University
 Capilano University
 Vancouver Island University
University of Victoria
 Langara College
 Mount Royal University
 First Nations University of Canada