It's starting to really feel like Summer in the Fraser Valley. It's hotter. The days are longer. That means it's time to work that Summer job, plan a camping trip, BBQ different things, and, of course, register for your Fall English courses at UFV!
This Fall, the English department has an array of great courses for you to consider, and we are so excited about them we even made posters! However, many of you are not on campus to enjoy the posters in person, so we've decided to to circulate them through our social media channels, too. Here they are, in no particular order:
ENGL 356 – Contemporary Canadian Fiction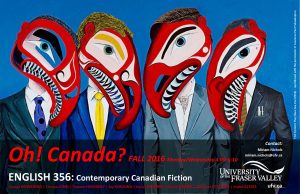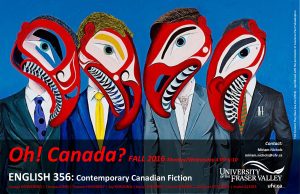 2. ENGL 207 – The Victorians and the Moderns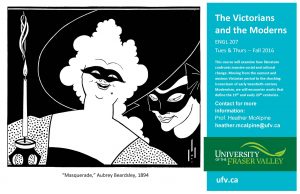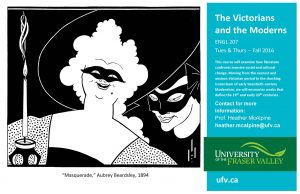 3. ENGL 275 – Literature and the Environment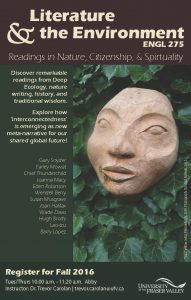 4. ENGL 206 – The Long Eighteenth Century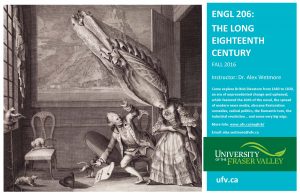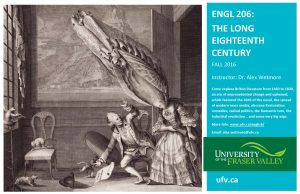 5. ENGL 403H – Existential Expression in O'Neill, O'Connor and Hemingway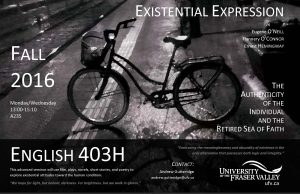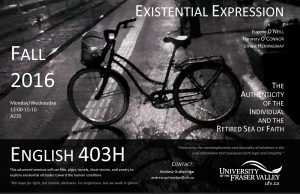 6. ENGL 331 – Victorian Poetry and Poetic Theory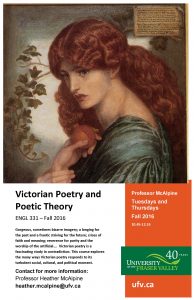 7. ENGL 386 – Figurative Language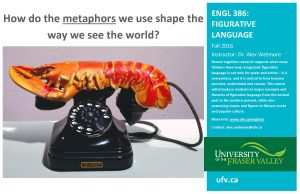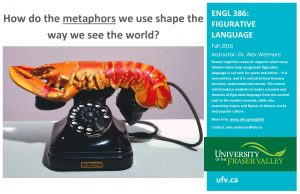 8. ENGL 368 – Modern Echoes of "Classical" Drama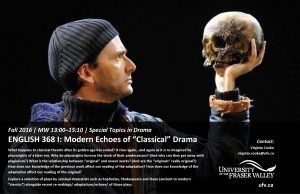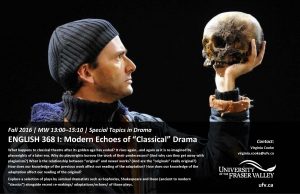 Register for one, two, three or even all of them! (well, you probably can't take all of them.)
Don't forget: taking English courses provides many benefits. Today's university graduate must be able to understand, interpret, and respond effectively to a rapidly changing world. Courses like those above help by cultivating communication skills, interpretive skills, critical thinking, and cultural awareness.
But even setting aside professional skills and future goals, English courses broaden our perspective on the world, and deepen our appreciation and understanding of language, history, art and society.
See our website at https://www.ufv.ca/english/ for more information about our courses, programs, faculty and department initiatives.
You can also like us on Facebook and follow us on Twitter @UFVEnglish!