Guest post by UFV Writer-in-Residence Jen Sookfong Lee
People often say that I write about race. I do.
Race is a huge part of all of my work and especially in my novels. Canadian publishing, even now, doesn't reflect the reality of our lives, and the diversity of people we meet on a daily basis is not represented in the books we read. At least, not yet. So, I've always felt that it was my responsibility to include characters whose origins are from a multitude of places. Because I can. And we desperately need it.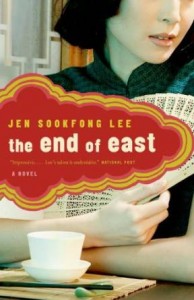 However, writing about race isn't what I think about when I sit down to write a story or a poem. Because, after all, the idea of race, in all its earnest and abstract glory, doesn't sound terribly compelling. Instead, what my writerly obsession has always been focused on is intersection, the points where communities overlap, collide, and love and hate each other.
An example: I first came up with the idea for The Better Mother when I was researching the history of Vancouver's Chinatown.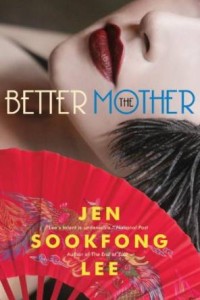 I discovered that in the mid-twentieth century, Chinatown was home to a number of burlesque cabarets, something my grandfather and father never discussed with my sisters and me (and probably for good reason). It seemed like a perfect storm of little-known historical facts: a neighbourhood of lonely men who had left their families behind in China, and scantily (but also glamorously) dressed women whose job it was to entertain them. Something must have happened when these two groups met. And I wanted to write about it.
There are, of course, many political and social issues at work in The Better Mother. Race, gender, poverty, the HIV/AIDS crisis, even a smattering of World War Two (as an aside: I always swore I would never write a Canadian war novel, but if you look hard enough, World War Two has appeared in every single one of my novels). But at the core of the book is the friendship between Danny, a gay, Chinese Canadian photographer, and Val, a longtime burlesque dancer, and how that friendship allows them to make sense of the decisions that have shaped their lives. The novel follows their failed love affairs, lost children, and their attempts to make peace with their families. It is these moments of intersection that I love to write about and, I think, that others like to read about.
While race has always been a galvanizing issue for me both personally and politically, I have always been more interested in the human stories that bloom around race. I want to feel things when I read, as most people do. The story and its human characters always come first, and the politics, or the issues that I care most about, always find a way in, even if I don't realize it.