By Heather McAlpine
If you're looking for proof that an English degree can open the door to a multitude of fascinating career options, look no further than Lane Anderson: he graduated from UFV in 2014 with an Honours BA in English literature, and is now the manager of Canada's largest poker news website.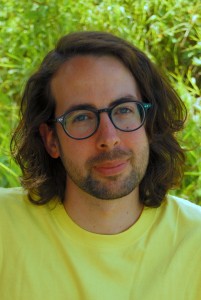 As part of the requirements for the honours degree, Lane completed an extended research paper that examines the humor and irony in Charles Dickens' Sketches by Boz, showing how Dickens brings his readers' attention to the ever-widening gaps between appearances and what Dickens believes to be the "reality" of life in the urban wastelands of industrialized England.
So how did he go from English papers to poker? We asked Lane to tell us a little bit about his life after the English degree.
HM: What was your time in English at UFV like?
The English department at UFV obviously takes the credit for developing my writing and editing skills. The Writer in Residence is a great program, and I really appreciated the relationship I was able to make with Rex Weyler when he was on campus. The faculty in the English department were incredible. They always took a personal interest in the areas I wanted to research or discuss and treated me like an equal. I believe this went a long way in giving me the confidence to get to where I am today, not just professionally, but personally. Extra special mentions have to go out to Gloria Borrows – my English 105 instructor – who became a very good friend during my years at UFV; Karen Selesky, who gave me my initiation to the Victorian literature that I now love; and Heather McAlpine for being a patient, encouraging, enthusiastic, and all-around awesome supervisor throughout my Honours project.
HM: What are you up to now?
Lane: I'm the manager of PokerNews Canada, the largest news site dedicated to the Canadian poker scene. This involves a lot of writing, editing, and researching, but also publishing and managing promotions, social media use, developing relationships with industry leaders and casino managers, interviews, bookkeeping, and constantly having a finger on the pulse of the industry.
HM: What's a typical day like for this job?
A typical day begins with a cup of coffee and going through all of the e-mails I received through the night. PokerNews Canada is a subdomain of the global PokerNews brand and they have staff operating in places like Philippines, Thailand, Las Vegas, San Diego, and the UK. Then I check our Twitter feed and Facebook timeline for activity, and go to Google Analytics to see how our traffic was the day before. Next I edit and publish an article or two that I or one of my contributors have written and share it via Twitter and Facebook, as well as find some other interesting things to put on social media so that it's not just content distribution. A few times a week there are new promotions to publish and some phone calls to make to set up live reporting or to do some info mining and getting quotes for articles from industry insiders.
HM: How did you get into it?
I became interested in poker when I first started at UFV. I would play at Cascades Casino a few nights a week and was a break-even player for a long time without really knowing much about the game. But being a full-time student and working at Boston Pizza meant money was tight, and a losing session would hurt. I started playing online where the stakes are much lower. After a few years I started taking the game more seriously and reading books about it, participating in forums online, and talking to other players through Skype and Twitter. I started a blog because I liked writing anyway, and other players seemed interested in what I had to say about strategy, developments in the industry, or my response to books and podcasts. I built a modest following through the blog (www.fastlanepoker.ca) and on Twitter. The guy who had my current job before me posted an ad on Craigslist looking for poker writers, so I sent a link to my blog to show what I could do and I was asked to start writing some content. One of my very first articles landed me on a Toronto radio show to defend my tongue-in-cheek argument that poker might be a better game than hockey. I had quickly proven that I could write strong articles and knew the industry fairly well, so I was offered the role of site manager only about three weeks after I started writing for PokerNews Canada.
HM: What's the best thing about your job?
Being able to work from home with the schedule I want is definitely the greatest part about my job. My wife and I have two young kids, so if we want to spend the day at the zoo or the park I can get up early and put in a couple hours, spend the day with my family, and finish up a couple more hours of work in the afternoon when we get home. Also, being able to meet and spend time with the biggest names in the industry is pretty great.
HM: Has the job enabled you to do some really interesting things?
In the poker world, the name PokerNews carries a lot of recognition. It has opened doors that I never thought would be so easy to get through. I got to spend the whole month of June this year live reporting the World Series of Poker in Las Vegas. I saw Montreal for the first time when I went to report on World Poker Tour Canadian Spring Championship. And I'm hopeful that I'll get to cover a few of the other series around the world like Aussie Millions in Melbourne or some of the European Poker Tour stops like Barcelona, Prague, and Monaco.
HM: Can you tell us any remarkable stories about your life as a poker reporter?
Probably the most interesting connection to come from my work has been Alec Torelli, an American poker pro. We ended up spending quite a lot of time on Skype talking about the industry and the game in really deep and thoughtful ways. I finally met him in person when I was in Las Vegas in June, and I have found it really interesting to develop a friendship with a profound, mindful, compassionate player who plays poker at the highest stakes. Someone who is new to the game might be surprised to learn that quite a few poker pros are well-read, meditating, juicing, vegan yogis. It takes an enormous amount of mental power to stay sharp in the game for 10 to 20 hours at a time, so anything that helps a player with physical and mental health is a winning strategy.
HM: Where do you see yourself in a few years?
I want to be writing for some other markets. I've recently been made editor of Canadian Poker Player Magazine, so that helps build a resume of print writing and editing that may be the wedge that gets me into other areas. I will probably still be managing PokerNews Canada part time and also working with other publications. I have a few projects in mind that will keep me busy.
HM: Any advice for UFV English grads aspiring to be writers?
There is so much more to becoming a writer than just being good at the craft. A university education can give a student some very strong skills in being able to produce a compelling piece of writing, but that alone will never get anyone a paid writing gig. For web-based writing, learn how to use online content management systems, how to write for search engine optimization, how to use social media effectively, etc. It is all of these extraneous skills that make a writer valuable. Also, be prepared to prove your worth before you get paid your worth. It's no secret that freelancing is increasingly difficult as publishers can find "interns" who will write for the experience and the byline.
Starting a high-quality blog (even if it means paying someone to design it for you and buying a domain name) that offers something of value to readers, routinely engaging in conversations in your field of interest on Twitter or forums, researching a LOT to become a known expert, and focusing on a narrow niche market are all things that will help an aspiring writer pick up a paid gig. Or, be an entrepreneur. There are so many areas where there is a lack of high-quality web content that you could fill with a well-made site that could attract a lot of traffic and some significant advertiser dollars. And while you're at it, learn the Associated Press style inside and out. You'll make the life of editors like me a lot easier.