If the idea of gaining credit towards your degree while exploring another culture, meeting new people, and learning about global health appeals to you, then an international nursing experience is the answer.
Travelling abroad also shows employers that you are adaptable, resilient, resourceful, and culturally aware.
The UFV Faculty of Health Sciences plans to launch a new international nursing study tour to Sierra Leone, West Africa this spring. Students enrolled in the course will be learning alongside local nursing students, allied health professionals, and Non-Governmental Organizations (NGO's).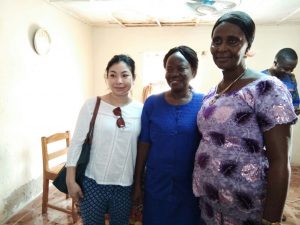 The course is an example of the Faculty of Health Sciences approach to preparing health and wellness leaders in the local community and beyond.
"This experience will offer our students an opportunity to enhance their learning of global issues, and mix the valuable learning that results from academic content, experiential learning, and international travel," explains Dr. Alastair Hodges, Dean of the Faculty of Health Sciences.
Set in motion for May 2019, the course proposes to explore topics ranging from global health issues, poverty, health care delivery models, and cultural safety.
Nurses play a crucial and dynamic role in health care. They need to be confident communicators and are often a source of empowerment for their patients access to care. International education experiences, particularly in professional health programs, are an important component for preparing students for broader responsibilities.
"Future nurses need to engage with diverse, global health perspectives in order to advocate for all," says Catherine Smith, a nursing professor in the Faculty of Health Sciences at UFV. Smith, along with her nursing colleagues Adele Phillips and Janice Savoy, have been champions for the development of the overseas learning opportunity.
Smith is a proponent for global health engagement and scholarship. She is heavily involved in strategic planning and health care delivery in Makeni, Sierra Leone as part of her work as director and Vice-Chair of ReSurg Africa.
"This study tour will provide our students with the opportunity to work with disparate populations in low-income areas and interact with patients in different health systems from what they are normally accustom to," explains Smith.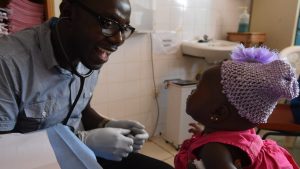 The study tour enriches the experience of Sierra Leonean students too, as they will be in on the action together with UFV students. A population that has faced the devastating effects of civil war and a crisis of Ebola, the study tour also aims to make a financial impact by using St. Joseph's School guest house as a temporary residence to help the community fund health projects.
The four-week study tour will include a hands-on clinical component where students will have the opportunity to engage in nursing practices in government funded and private hospitals, as well as community clinics and health centres in West Africa.
Learn more about this international opportunity and application deadlines by visiting the UFV nursing website.