Ciera Fox exudes a passion for wellness as she sips a full-leaf vanilla tea in a local café and reflects on her journey.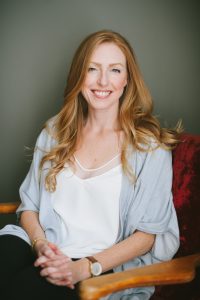 Dr. Fox works, lives, and breathes Chilliwack. A native of the area, she embodies a genuine west coast vibe and an energy you'd expect from a naturopathic doctor.
But it wasn't always this way for Fox. A single mother of her mini look-a-like Autum, Fox enrolled in the Bachelor of Kinesiology program when she was 25 and her daughter only a year old.
Her focus was simple: strive for the long game.
Fox always had an appetite for health, but didn't feel confident enough to purse her dream until her daughter was born. Prior to enrolling in kinesiology courses, Fox worked as a painter for her father's construction company.
Her discovery of naturopathic medicine didn't happen organically. In fact, Fox didn't know her future career existed until a friend suggested she attend an information session at Boucher Institute of Naturopathic Medicine.
"I went to the open house at Boucher around the time I graduated from UFV. Someone handed me a pamphlet listing the six principles of naturopathic medicine. In this approach to medicine, the focus lies on providing health care through a mind-body connection model. I instantly knew this was my calling."
At the core of her business, Fox believes in treating the root cause by listening, supporting, and understanding where healing needs to take place. She sees herself as a teacher for preventive health and seeks to treat her patients holistically.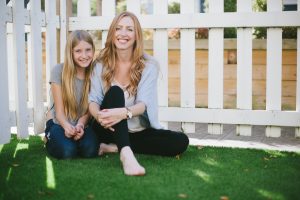 "UFV kinesiology prepared me for this role. Not only was I ahead of my peers in terms of knowledge of physiology and anatomy, I had a deep understanding for medical ethics, the importance of health education in prevention, and mind and body connection," she explains.
"The focus on body, health, and education I received at UFV gave me a good handle on my career before I even started. I am a facilitator of helping people understand health. UFV gave me this vital tool."
Fox credits professors Joanna Sheppard and Roger Friesen, and former UFV instructor Ashley Moyse, with helping her set the tone for her academic journey.
And a journey it was. Being a single parent, Fox faced financial and emotional challenges while struggling to make a better life for her family through education.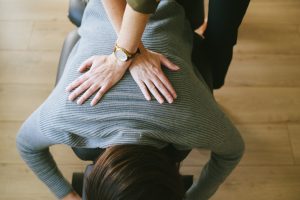 "Once I was accepted to the program, the bank wouldn't give me a loan to continue with school in New Westminster, where I had moved us to start the program in January 2014. So, I sold my Honda CRV to pay for tuition and we walked everywhere," Fox explains.
The challenge didn't stop there. Fox left Boucher for a semester after moving back to Chilliwack to make ends meet and care for her daughter. Autum wasn't adjusting well to life away from her network in Chilliwack.
"I took a job at Ascend Fitness for nine months to make enough money to go back to school. We ended up staying in Chilliwack and I commuted to New West every day for a year and a half. We did what we had to do," Fox says.
The duo's determination paid off. Fox has now joined Restorative Health, where she had shadowed chiropractor and multi-disciplinary clinic owner Sean Killganen while she was a kinesiology student at UFV.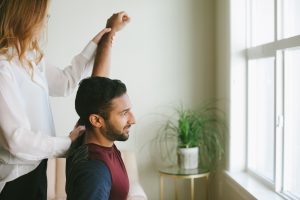 "Chilliwack is the best," says Fox. "There is a strong community of people here that you meet along your journey."
As a primary care practitioner, Fox's practice includes providing patients with many of the services you'd seek from a medical physician. She offers physical exams, orders lab tests to inform her treatment plan, and can provide female patients with gynaecological exams and pap smears. Fox is able to treat conditions such as anxiety, fatigue, cardiovascular disease, diabetes, and prenatal care, to name a few.
You can find Fox and her daughter hiking along the Vedder River in their spare time.
Dr. Ciera Fox graduated on the Dean's list, with honours, from the University of the Fraser Valley with a Bachelor of Kinesiology degree in 2013. She then completed four years of medical training at Boucher Institute of Naturopathic Medicine in New Westminster, graduating in 2018. Since becoming a naturopathic physician Dr. Fox has become a member of the Canadian Association of Naturopathic Doctors, the British Columbia Naturopathic Association, and the College of Naturopathic Physicians of British Columbia. In 2017 she also became licensed to prescribe pharmaceutical medications in British Columbia.
Did you graduate from UFV with a  health sciences credential? Stay in touch with us! We'd love to hear from you.