Bria Canil is fighting COVID-19 head on as she administers vaccines in BC.
After graduating from UFV in August 2020 with her Bachelor of Science in Nursing, Bria was hired immediately with the Stó:lō Nation on a casual basis. A couple months later, in December, Bria accepted her dream job with Langley Public Health.
"I knew going into nursing that I wanted to pursue a career in public health," she shares. "It's just such a good environment. I always pictured myself doing this kind of work."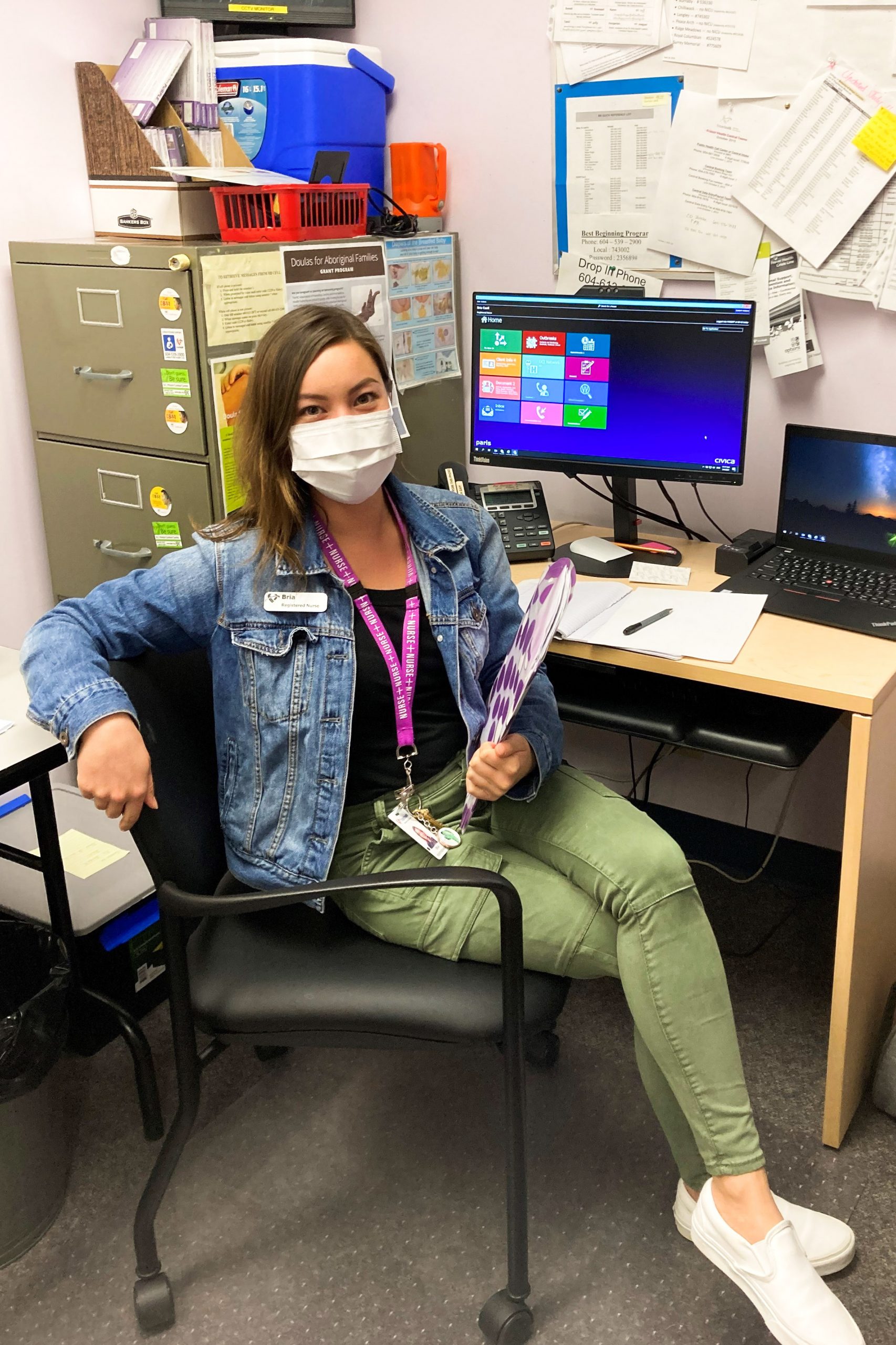 Now, her daily tasks include working closely with the school district to review student records and complete contact tracing for those exposed to the COVID-19 virus.
Once the vaccines began to be delivered, Bria has assumed the role of COVID Immunization Site Lead and spends her days immunizing those in long-term care facilities, hospitals, and shelters.
"It's an exciting time because we're making history," she explains.
She normally specializes in prenatal care, and much of her regular job is immunizing young babies. Ultimately, these skills are exactly what has allowed her to transition seamlessly into the fight against the pandemic and deliver dozens of vaccines daily.
"I would not be where I am today without the help of all the amazing teachers and practicum coordinators at UFV," she states. "It was a great journey from start to finish, and I recommend the BSN program to anyone whom I come across."
Bria's time in the BSN program was very hands-on (an approach to nursing education that UFV is known for). She loved that each semester offered a practicum in a new and different area, and that she still had summers off to work as an LPN and make money to pay for her education.
She worked with the practicum coordinators to ensure that she got the skills and training needed for her dream job.
As Bria's story is just getting started, she offers advice to any students who are currently studying nursing: "Just keep going. Take it one day at a time and it'll all be worth it. There is light at the end of the tunnel," she promises.