What can provide you with fun and rewarding work, and is still running during the pandemic?  It's the UFV's Certified Dental Assistant program, of course.
As CDAs remain in high demand in BC, UFV's fully accredited program stands out as the reputable choice to get students working as soon as possible, with the recognizable top-quality training that UFV is known for.
Despite the challenges presented by COVID-19, our CDA students are showing resilience and dedication to their craft. With proper PPE and distance between them, students are still coming to campus and learning in a hands-on format in our state-of-the-art dental clinic.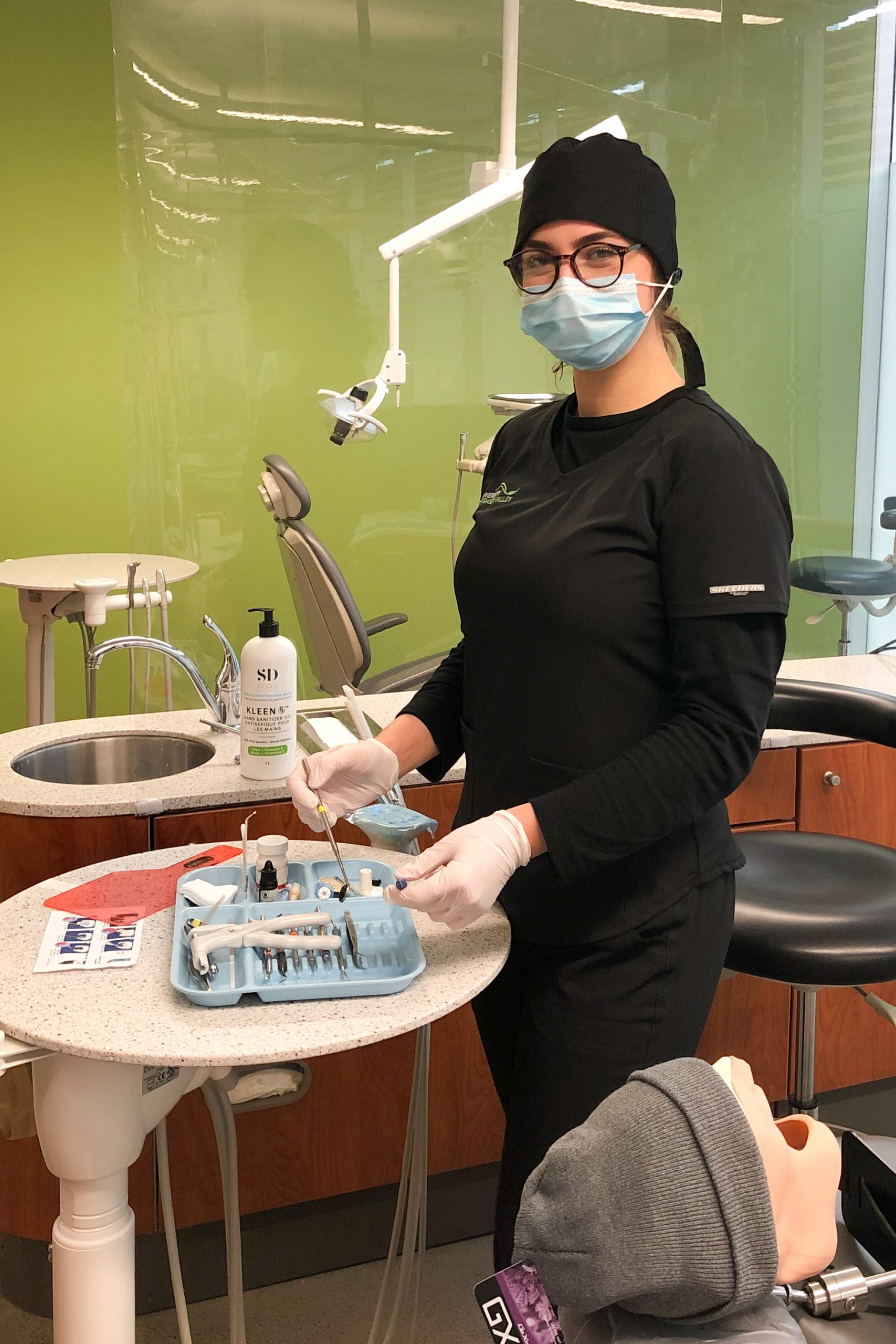 "In the beginning, I was nervous about how things were going to unfold. Now, I've realized that being in this course during a pandemic is preparing us even more for our careers," remarks current student Chloe Pass. "All the measures that are being taken at UFV have made me feel extremely safe and supported."
As many programs continue with their online learning across UFV, there are some subjects that just need to be taught in person – and the students are loving it!
"We are getting very positive feedback from our current cohort of students," says program coordinator, Karen Klenk. "Students are progressing well in their training and speak highly of the quality of education they are receiving."
Karen explains that the program is delivering the theory portion of the courses online synchronously, but the hands-on training is still happening on campus. "We have modified our format and delivery due to the pandemic, but student training has not been negatively impacted in any way," she says.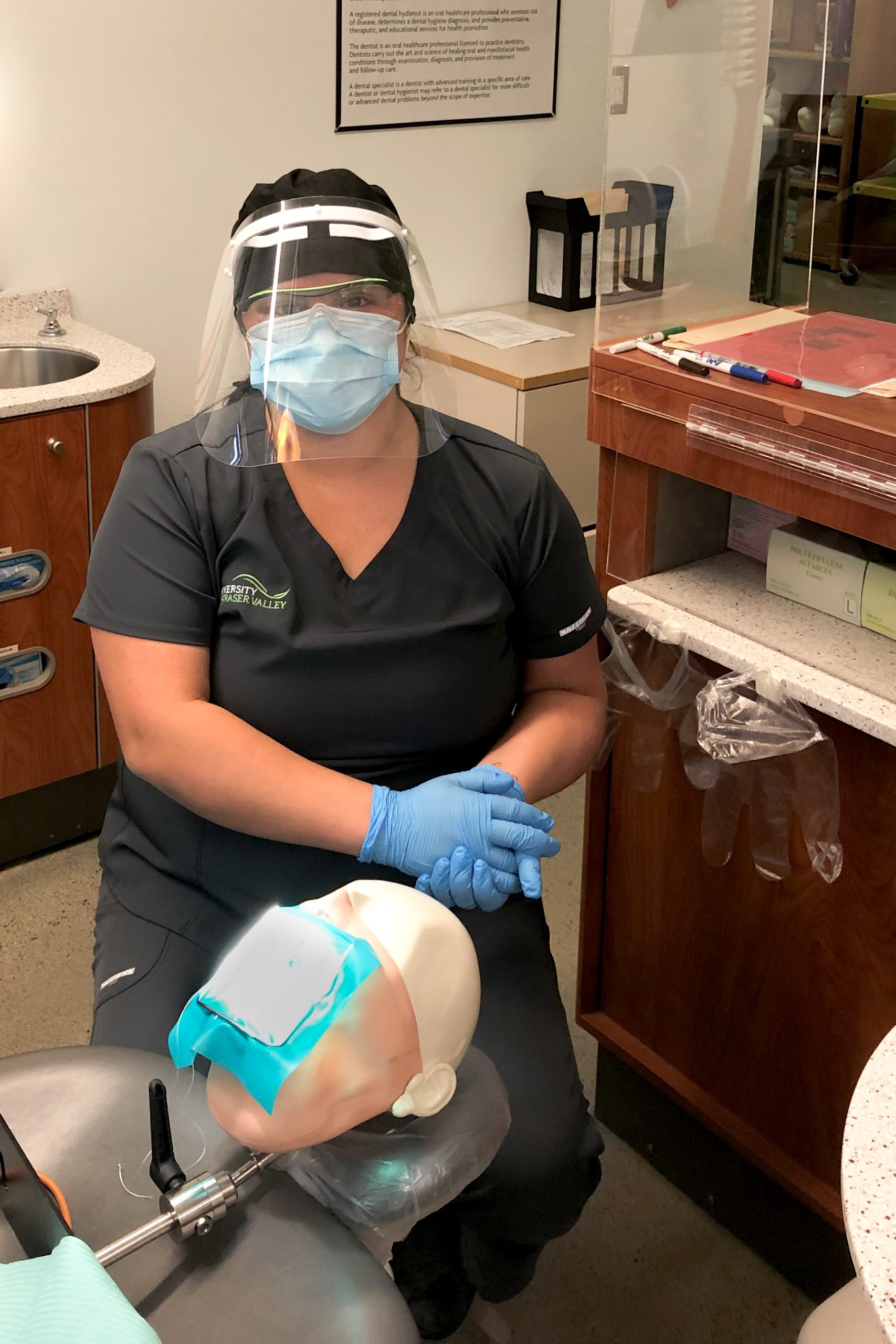 Another student, Marcellina Renteria, confirms, "The CDA program is preparing me greatly for my career. I'm being taught by very experienced professional licensed dental health care providers and given lots of practical hands-on learning in a dental clinic."
Both Chloe and Marcellina agree that they are happy and satisfied with the education they are receiving during the pandemic and are excited about the opportunities being presented to them as they prepare for work after graduation.
"Attending UFV has encouraged me to strive further in life to pursue a career in the dental health care field," says Marcellina.
In agreement, Chloe comments, "I strongly believe my classmates and I will be leaving this program just as prepared as the graduates before us."
When asked about advice they would give to future and prospective students, both women were positive and encouraging. They agreed that if people are interested in a career as a Certified Dental Assistant, UFV's program is an excellent choice.
"If you feel like helping people and think you can become an educator about oral health, then this program is perfect for you," promises Marcellina.
"I highly recommend not letting this current pandemic deter you away from applying. It is only a 10-month program, which means before you know it, you will be working in the real world," says Chloe.
Chloe and Marcellina are both looking forward to graduating this year and working in their field immediately after completing their studies.
Learn more about the Certified Dental Assistant program at the University of the Fraser Valley. Applications to this program are now open for the Fall 2021 intake.