According to the British Columbia Labour Market Outlook (2018 Edition), employment in health related occupations are projected to make up the largest percentage of total job openings in BC over the next 10 years. Growing opportunities in health occupations are due to the need to replace retiring workers, and a result of the expansion of the health system in response to the growing medical needs of an aging population.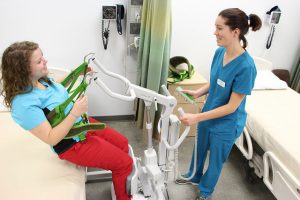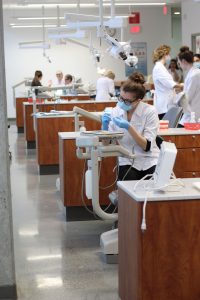 With a health credential from a recognized university like UFV, you will be provided with the education and training to excel in high-demand health professions. Health service employers in the Fraser Valley look to hire UFV trained health professionals.
"At Clayburn Dental, we are constantly impressed with the level of expertise we see in UFV trained Certified Dental Assistant students. UFV students have become the standard we use to compare all applicants and we find over and over again that it is the UFV graduates that best meet our needs," notes Hilary Friesen, regional practice manager at Clayburn Dental in Abbotsford.
Interested in dental assisting, health care or nursing? Start your career in health with UFV by attending our next open house on Mon, Nov 12 from 6-8 pm in the Aboriginal Gathering Place Building A on UFV Chilliwack campus (45190 Caen Ave).
The UFV School of Health Studies offers the following programs:
• Bachelor of Science in Nursing 
• Practical Nursing diploma
• Health Care Assistant certificate
• Certified Dental Assistant certificate 
The open house will provide interested students and parents with information regarding our programs, the application process and program entrance requirements, career outlooks, and a tour of our state-of-the-art labs and facilities.
Questions? Contact the School of Health Studies
Phone: 604-795-2841
Toll free: 1-888-504-7441, ext 2841
Fax: 604-858-4773
Email: healthstudies@ufv.ca
or ask online