There's a long literary history associated with World War I, so it's no surprise the English department is involved in commemorating its centenary.
Prabhjot Parmar is our departmental Great War superstar. After researching the topic for years, in 2015 she's bringing it to life here at UFV. You can catch the final event this week . . .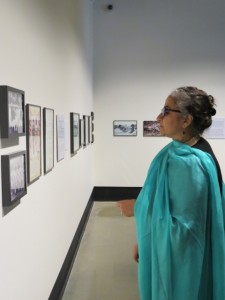 Dr. Parmar has organized four commemorative events—that's one for each year of World War I, which began in 1914 and ended in 1918 with profound effects on international social, military, and political structure. The Great War forever changed the world; UFV events enable students, faculty, and community members to experience the impact of those changes.
First, a representation of a trench was constructed on the UFV Abbotsford campus. You can still check it out—near the library. Don't let this sunny, pastoral photo fool you, though—so profound were the horrifying trench mud and overcrowding during the war that they're still being explored in film and literature.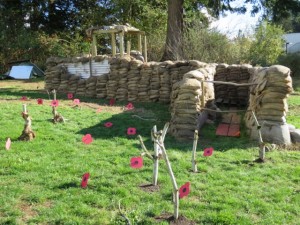 Next, the English Students' Association co-hosted a student conference on September 29th: "The Great War: Local and Beyond." Besides a poster display, documentary screenings, and a welcome by the Associate Dean of Faculty, there were also seven student presentations. Keynote speaker Dr. Manav Ratti from Salisbury University put a captivating spin on the whole event.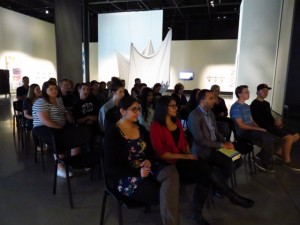 For the visually inclined, Dr. Parmar curated an exhibit at The Reach Gallery: "Ready and True, India and the Great War" (September 25th through October 4th). The event showcased unique archival documents including photographs, art, writings, and newspaper clippings to provide a visual chronicle commemorating the almost forgotten contribution of Indian soldiers.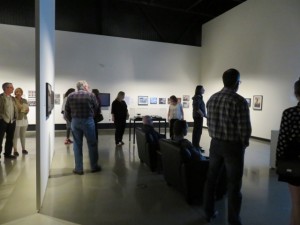 Even if you missed those events, you can still catch the big commemoration this week. The UFV College of Arts is presenting "India and the Great War: Memory, Memorialization, Commemoration," a conference, exhibition, and performance. The FREE event runs from October 22-24 in UFV Abbotsford Student Union Building's Great Hall.
There's an impressive list of local experts speaking, as well as keynote speaker Dr. Amritjit Singh, Ohio University's Langston Hughes Professor of English and African American Studies.
As all the events have been, this one promises to prove thought-provoking and inspirational—to help us remember the magnitude of the war that changed the world.