UFV Creative Writing faculty were busy doing their writerly work all summer—that is, reading and writing. Surprise!
But what we lack in unexpectedness we make up for in productivity. There was a lot going on . . .
John Carroll reports that he continued to work on his novel(s). Immersed in the lifelong learning process, he "learned how to write . . . by writing!" The summer was full of creative ups and downs; he alternately "hated my writing, loved my writing, hated my writing, loved my writing . . . ."
Rajnish Dhawan came face to face with his demons and admitted, for once and for all, that he's a champion procrastinator. By swearing off several vices for the summer he was able to focus on multiple writing projects.
The most urgent of these has been completing his play Full House, which focuses on terrorism. There was no wiggle room with this one: he's workshopping it at The Reach on September 30th!
Speaking of hard deadlines, Michelle Superle was motivated by her impending arrival from the stork to finish—after five years—her literary fiction novel, Oh, Little Orchard Town. What a relief! In between completing the final research (including a research trip to Kelowna) and revisions, she also worked on drafting a new children's novel, Ostenla Moon.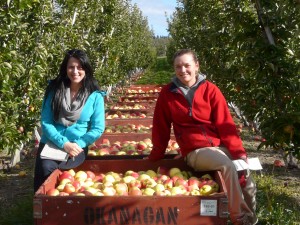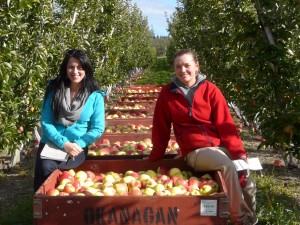 When she dragged herself away from the desk to the sunny porch with its view over the Chilliwack mountains and valley, she found plenty of time for reading. Summer favourites included I'll Give You the Sun by Jandy Nelson, The Wild Oats Project by Robin Rinaldi, Wolf Hall by Hilary Mantel, Vanessa and Her Sister by Priya Parmar, Operating Instructions by Anne Lamott, and The Penderwicks by Jeanne Birdsall—as eclectic a list as always!
Carl Peters put the finishing touches on his new book out this Fall from Talonbooks: Studies in Description: Reading Gertrude Stein's Tender Buttons. Talonbooks is so impressed that they've already accepted his next book project on T.S. Eliot.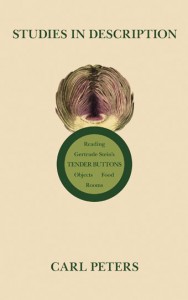 Trevor Carolan returned from leave and continued working on his sabbatical project, a film called Power Ground. He also put the finishing touches on his forthcoming book to be released this Fall from Mother Tongue: The Lit Storefront.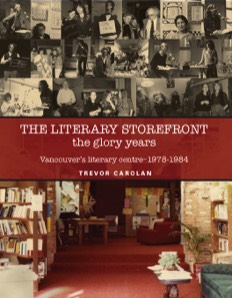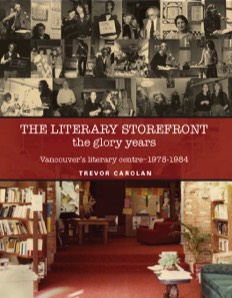 Andrea MacPherson did it all. She was a participant in The Afterword Reading Society (National Post) for Close to Hugh by Marina Endicott. She reviewed several books for Canadian Literature: How Does a Single Blade of Grass Thank the Sun? by Doretta Lau, The Mountain Story by Lori Lansens, and Between by Angie Abdou. She took a research trip to Kelowna and Kamloops, visiting the Westbank First Nation reserve, and Kamloops Indian Band reserve, for material for a work-in-progess—a collection of poems exploring the residential school system. And, finally, she started work on a new novel-in-progress, exploring the early 1980's in BC.
Somehow, she also found time to read! Check out Andrea's Summer 2015 Reading List for inspiration—we always find something new and exciting in her recommendations . . .
Migratory Animals by Mary Helen Specht
Vanessa and Her Sister by Priya Parmar
All My Puny Sorrows by Miriam Toews
The Wrong Cat by Lorna Crozier
Close to Hugh by Marina Endicott
The Children's Crusade by Ann Packer
A Reunion of Ghosts by Judith Claire Mitchell
The Turner House by Angela Flournoy
Between by Angie Abdou
How Does a Single Blade of Grass Thank the Sun? by Doretta Lau
The Green Road by Anne Enright
The Mountain Story by Lori Lansens
I see my love more clearly from a distance by Nora Gould
Barnacle Love by Anthony De Sa
The Miracle Girl by Andrew Roe
Diamond Head by Cecily Wong
The Shore by Sara Taylor
The Monsters of Templeton by Lauren Groff
Monoceros by Suzette Mayr
Tempting Faith DiNapoli by Lisa Gabriele
Summerlong by Dean Bakopoulos
As Good as Dead by Elizabeth Evans
The Mother Who Stayed by Laura Furman
You Know When the Men Are Gone by Siobhan Fallon
Orphan Train by Christina Baker Kline
Among the Ten Thousand Things by Julia Pierpont
How You Were Born by Kate Cayley
Nine Inches by Tom Perrotta
The Daughters by Adrienne Celt
Villa America by Liza Klaussmann
His Whole Life by Elizabeth Hay
Oh My Darling by Shaena Lambert