Arts & Integrated Studies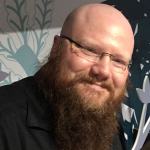 Arts and Integrated Studies Assistant Professor Dr. Dale McCartney has been named the Assistant Editor of the journal Comparative and International Education.
---
Criminology and Criminal Justice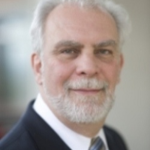 Criminology Professor Emeritus Dr. Yvon Dandurand wrote an article on child justice reform. Dao, L. T., & Dandurand, Y. (2023). Social, cultural, and systemic barriers to child justice reform: Lessons from Vietnam, 23(1), 29-48.
Dr. Dandurand and Dr. Darryl Plecas produced a report on assistance and support services for survivors of human trafficking. The report is based on a qualitative survey and analysis of the types of services and supports most needed by survivors of labour and sex trafficking, including the perceived usefulness and effectiveness of these services. The study also examined service delivery models, sources of referrals, models of inter-agency collaboration, and accessibility of relevant services in British Columbia and Alberta for meeting the needs of labour and sex trafficking survivors (including those at risk of or are currently being trafficked). Dandurand, Y., Plecas, D., Winterdyk, J., & Chin, V. (2023, April 26). Assistance and Support Services for Survivors of Human Trafficking: A Qualitative Study. International Centre for Criminal Law Reform and Criminal Justice Policy.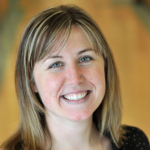 Criminology Associate Professor Dr. Amanda McCormick presented on policing domestic violence. Stickle, B., & McCormick, A.V. (2023, March). Policing domestic violence in rural communities: Tennessee police data. Presented at the 67th session of the United Nations Commission on the Status of Women. New York, NY.
She also presented at the 3rd Community Forum for Safe Relationships Safe Children. Her presentation focused on Intimate partner-related brain injuries among service providers. She is also scheduled to present on barriers to reporting intimate partner violence to police at a May 16th community event co-hosted by UFV and the Ann Davis Transition Society on Women's Equity and the Link to Femicides in BC. Additionally, Dr. McCormick will also present on "Project Safe Relationships: Evaluation of a Healthy Relationships Program for Adolescents in Abbotsford" at the 13th Annual Network to Eliminate Violence in Relationships (NEVR) Conference on May 25.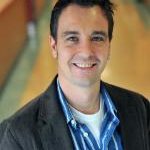 Criminology Associate Professor Dr. Jon Heidt published an article on cannabis and research ethics, outlining how the history of controlling cannabis research has led to various harms, injustices, and ethical complications. Wheeldon, J., & Heidt, J. (in press). Cannabis, research ethics, and a duty of care. Research Ethics.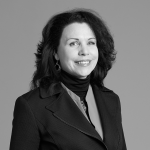 Criminology Associate Professor Dr. Hayli Millar co-authored a brief with Dr. Tamara O'Doherty that was submitted to the House of Commons Standing Committee on the Status of Women. This brief addressed the House of Common study on human trafficking of women, girls, and gender-diverse people in Canada.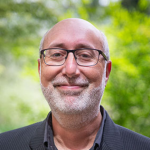 Criminology Associate Professors Dr. Irwin Cohen and Dr. Amanda McCormick presented at the Focus on the Future Western Regional Conference on Problem Gambling Awareness in Seattle, Washington. Their presentation focused on "Participant experiences while transitioning into voluntary self-exclusion."
---
English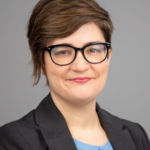 English Associate Professor and newly appointed Department Head Dr. Heather McAlpine hosted the 4th UFV Young Authors' Conference on April 27, 2023, at the UFV Chilliwack campus. The conference welcomed 75 middle school students from Chilliwack and offered 7 workshops led by a team of twelve UFV student volunteers.
Dr. McAlpine is also set to publish an article in the journal Pedagogy in May. Titled "Digital Meters: Using Text Encoding to Teach Literature in the Undergraduate Classroom", this article draws on research as well as interviews with over a dozen instructors from all over the world to demonstrate that using the digital humanities practice of text encoding — embedding information about a digitized text into the source code — can be a valuable way of teaching literary analysis to undergraduates.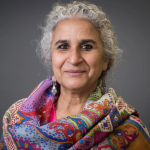 On April 16th, English Associate Professor Dr. Prabhjot Parmar gave a talk titled "I Will Bid": The Changing Face of Punjabi Cinema at the 10th Punjabi Ma Boli International Film Festival in Surrey. The talk offered a brief history of Punjabi Cinema and highlighted the portrayal of caste in recent films.
---
Modern Languages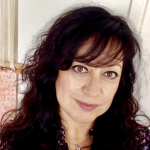 In a recent workshop presented at WEFLA 2023, an international conference on Canadian studies held in Holguín, Cuba, Modern Languages and Arts Studies Assistant Professor Dr. Maria de Luna presented a workshop titled "Estudiantes construyendo conocimiento que va más allá del salón de clase" [Students building knowledge that goes beyond the classroom walls]. The workshop was held at the Facultad de Comunicación y Letras, y la Facultad de Ciencias Sociales de la Universidad de Holguín, and was part of the XVII Seminario Internacional de Estudios Canadienses.
---
Philosophy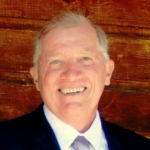 Dr. Peter Raabe, emeritus professor of Philosophy, led a ZOOM workshop on the topic "Philosophical Practice Today" at an international philosophy conference held in Japan. His paper, titled "On Self-defeating Mental Viruses: An Interdisciplinary Study in Philosophy, Psychiatry, and Mental Healthcare" will appear in the upcoming journal of the Japanese Society of Philosophical Practice (JSPP). The conference was hosted by Waseda University, Tokyo, Japan on May 20, 2023.
---
Political Science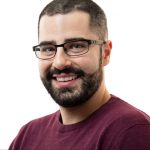 Political Science Assistant Professor Dr. Noah Schwartz published an article in the Journal of Politics and Policy titled "Taking Stock: the contribution of the policy studies to our understanding of gun policy". Dr. Schwartz has also published an op-ed article with Tim Thurley in the National Post: Opinion: Mass Casualty recommendations wouldn't have stopped N.S. massacre, and won't stop others, which was quoted by MP Stephen Ellis (Cumberland-Colchester) in a debate yesterday in the House of Commons.
---
Psychology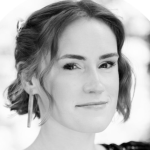 Dr. Anna Cook, an Assistant Professor and Department Head of Philosophy, led two panels at the American Philosophical Association – Pacific Division Meeting held from April 5-10, 2023. The conference showcased her expertise in the field, and attendees had the opportunity to learn from her during two sessions. The first panel explored "Native Knowing, Endangered Languages, and the Meaning of Life," while the second discussed "Reconfiguring the Canon of Nineteenth-Century American and British Philosophy." The conference was an important event for philosophers and academics, providing a platform for the exchange of ideas and insights.
---
School of Creative Arts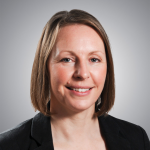 Theatre Assistant Professor Dr. Anna Griffith presented at the Architecture, Media, Politics, Society (AMPS) conference: Applying Education in a Complex World and shared a paper titled "Futures Teaching and Interdisciplinary Praxis" about her pedagogical principles in SOCA 401.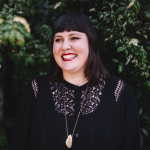 Aimée Henny Brown, an assistant professor of Visual Arts, has been making waves in the art world lately. Her work has been featured in numerous exhibitions and publications, including Create Magazine's Magic Issue #34, which was released in March 2023. The book "Folklore of the Upper Nithsdale" also showcases Brown's work alongside other international collage artists, all of whom reimagine stories of witches, ghosts, and other spirits from Sanquhar, Scotland, in a contemporary context.
In addition to those publications, Brown's collage and installation piece "Metaphorical Rocks" was featured in the Mythical Landscape: Secrets of the Vale Exhibition. This exhibition was a collaborative effort among international artists who travelled to Sanquhar, Scotland, to investigate the region's history and folklore. Brown's work, along with others, was inspired by stories from the past (true or otherwise) and considered the history of the region.
Brown was also one of the featured artists in an International group exhibition at the Sharp Hands Gallery, which celebrated educators in collage. The exhibition highlighted the work of several accomplished artists, including Michael Toti, Lyz Wendland, Miranda Millward, Craig van den Bosch, Ann E. Lawton, and of course, Aimée Henny Brown. The exhibition was curated by Cheryl Chudyk and Kevin Sampsell.
Brown's contributions to the art world have not gone unnoticed, and she was recently invited to participate as a guest panellist at the Artists at Work Symposium, hosted by the Kent Harrison Arts Council at the Ranger Station Art Gallery. During the symposium, Brown and other artists shared their experiences, including both successes and failures, inspiring attendees with valuable insights into the challenges and rewards of pursuing a creative life.
Looking ahead, Brown has been awarded an artist residency with PADA Studios in Barreiro, Portugal, in August 2023. Her research, conducted during an initial ROSA research + project phase, has led to her residency, where she will continue her exploration of artist books, possible architectures, and speculative futures with peer mentors, curators, and other artists. Overall, Brown's art reflects her ability to blend traditional and contemporary techniques while exploring themes of folklore, history, and imagination.
---
School of Culture, Media and Society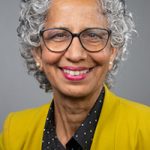 Dr. Satwinder Bains, Director of SASI and SCMS Associate Professor and Thamilini Jothilingam co-presented a paper titled "Connecting the Dots: Building Support for GLAM Partners in Digital Repository Networks with Arca/British Columbia Electronic Library Network" at the Archives Association of BC conference. Their work highlighted SACDA's collections, archival strategy, and open access. Along with Alisa Sohi, Dr. Bains and Thamilini Jothilingam also led a metadata creation workshop based on SACDA collections at the ConnectED 2023 conference at UFV.
On April 19th, Historica Canada released a Heritage Minute about Paldi, a welcoming and inclusive town founded by immigrants on Vancouver Island, BC. The Paldi Heritage Minute is the first to be released in Punjabi (in addition to English and French). SASI Director Dr. Satwinder Bains was on set during the shooting as a historical consultant.
---