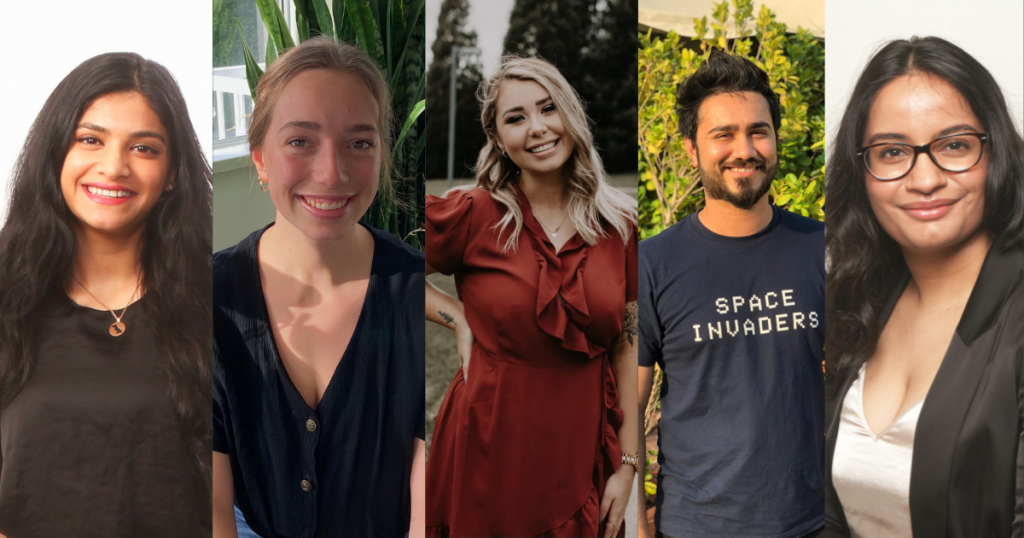 Our success as an institution depends not only on our ability to deliver high-quality instruction for students but also on creating opportunities to connect their learning beyond the classroom and align it to their future post-university goals.
In recognition of promoting professionalism within our community and demonstrating integrity, openness, and dedication, we are thrilled to announce the winners of the 2021 Arts Worx Internship Professionalism Awards:
Lorisa Williams (no photo) – History Major, Indigenous Studies Minor
Arsalan Sadiq – Media Arts
Holly Janzen- GDS major
Jaimee Fournier – English Major, History Minor
Harlajvanti Sidhu– Criminology Major, Communications Minor
Maaria Zafar – Criminology Major, Communications Minor
Congratulations to these amazing students. On behalf of the College of Arts and our community partners, we would like to thank you for all your hard work and dedication during your internship.  Keep rising and remember—the sky is (not) the limit!  You got this!