Guest blog post by: Dr. Candy Ho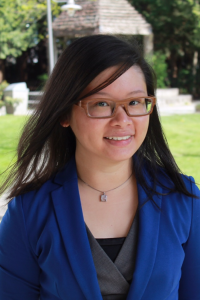 The recent CERIC Pulse Survey revealed that 84% of students and clients are perceiving the current pandemic period to be a stressor, while 16% see it as an opportunity. Adapting a career mindset can help students and clients navigate this time of uncertainty by taking stock of valuable skills, and knowledge; reflecting on ways they can leverage their talents to contribute meaningfully; and staying connected with new and current contacts who might be in the know of opportunities.
Being reflective also enhances one's resilience. In my work with students I employ Nancy Schlossberg's Transition Theory – specifically, the 4S Model – to inform my coaching questions:
Self: What skills and experiences do students have that will be assets during this pandemic? In particular, we focus on their educational experiences, highlighting curricular and co-curricular activities.
Situation: What trends do they notice about their current/prospective fields? To answer this they need to gather labour market information, which includes connecting with professionals and associations.
Support: What resources or supports do they have from their network? What is missing for them that they might need (e.g., professional mentorship) and how do they go about obtaining these resources?
Strategies: What are actions they can take? What is the one thing they can do each day to gradually advance their career goals?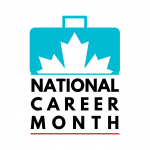 At UFV, we're celebrating Canada Career Month through a series of events and activities that aim to help students develop resilience, from an employer panel, a workshop on using the United Nations Sustainable Development Goals as a tool for career reflection, to a Career Influencer workshop for faculty (Invite-Only event). And, a special interview hosted by Maaria Zafar, a student career intern where she talks with John English, Dean of Applied and Technical Studies and Linda Pardy, Associate Dean of Students, about resiliency and why Engineering and Arts work so well together (soon-to-come on the @UFVArts Instagram page). Concluding the month will be a session to recap our learning, and to invite the UFV community to pose any career-related questions to resident career experts.
It is our hope that these Canada Career Month initiatives serve as a launchpad for students to consider how to make the best of their UFV educational experience, and the experience and strategies they will transfer beyond their time at UFV. Continuing to engage in ongoing reflection will help build resilience, enable them to thrive, seek mentors and identify career opportunities, even during the worst of times. Ultimately, career development learning should be seen and conducted as a lifelong endeavour, so that we can remain resilient, in motion, and #OnTheMove.
Dr. Candy Ho is the inaugural Assistant Professor, Integrative Career and Capstone Learning in the University of the Fraser Valley in British Columbia, Canada. Her collective professional experiences in post-secondary education have culminated in her doctoral dissertation investigating the conceptions of post-secondary career influencers in student career success, and she readily shares her expertise locally and globally. Finally, she currently serves as Vice Chair of CERIC, a Canadian charitable organization that advances education and research in career counselling and career development, in order to increase the economic and social well-being of Canadians.