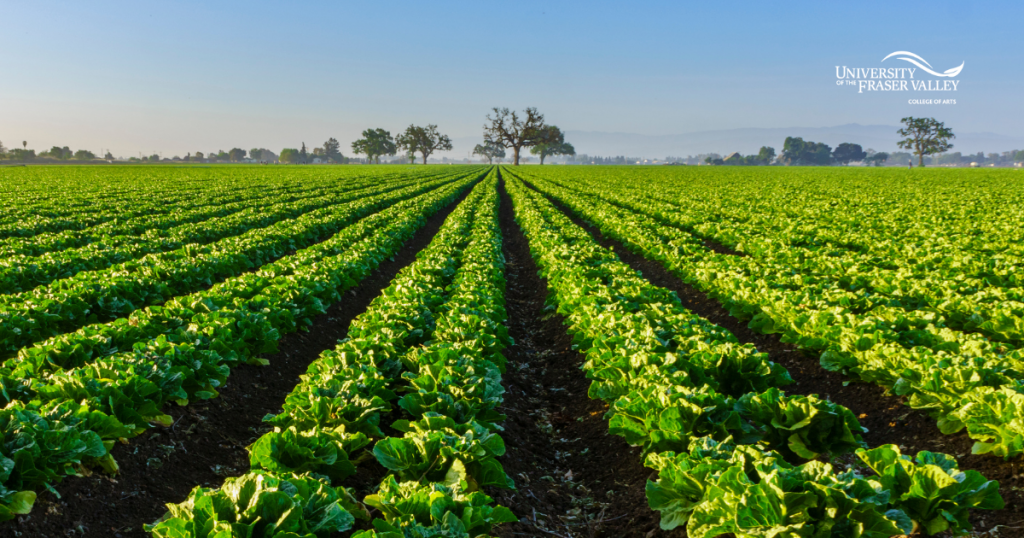 When students first hear about practicums, some may think these opportunities will not help them pursue a career that uses their research skills. This project proves this wrong.
Back in May 2020, Joshua Vanderheide, founder of Field House Brewing, East Abby Hospitality Group, and UFV Graphic and Digital Design sessional instructor, approached the College of Arts, expressing a need for a survey project on the impact of COVID-19 on local food systems. With enthusiasm for the project from English Assistant Professor Dr. Michelle Superle, the project was created.  With Meagan Pitcher as the practicum student co-researcher, they formed the project.
Along with Dr. Superle and Meagan, the project further extended collaborative student opportunities with the School of Land Use and Environmental Change. Associate Professor Dr. Cherie Enns was instrumental in connecting two recent UFV graduates as research assistants (Gemma Bridgefoot and Sharon Alamwala). All the parts involved gained exceptional and extensive knowledge of multiple factors related to food systems.
This amazing experience connected College of Arts students and faculty with the Fraser Valley agricultural community/industries. As a result, the students collaborated with a variety of local stakeholders, gained extensive knowledge about the impact of research, and moved their learning beyond the classroom.
Click here to read the full report about the Cultivate Connect project.