New research by the University of the Fraser Valley suggests that weight cutting in mixed martial arts athletes has negative consequences on health and performance.
In order to address the issue, researchers Drs. Michael Gaetz and Jason Brandenburg, along with student researcher Jason Soolaman, looked at the relationship between weight cutting and cognition, cardiovascular functioning, lower body strength, and upper body strength. Their findings were shared in a report for the British Columbia Athletic Commission.
The full-contact combat sport of mixed martial arts has been practised in various forms for centuries, yet limited research exists on the effects of rapid weight cutting specifically in MMA athletes.
The UFV researchers aim to help the BCAC explore options for managing dehydration as a result of combat sport athletes cutting weight at a rapid speed in order to compete in lower weight classes.
Weight classes in combat sport exist to  minimize the risk of injury and  ensure athletes are fighting fairly. To have a competitive size advantage and qualify for a lower weight class, weight cutting is used by some athletes in the days and hours leading up to the official weigh in. The practice of rapid weight loss in combat sport primarily refers to cutting water weight in combination with diet and exercise.
Due to the introduction of weight classes in MMA, there has been an increase in weight cutting in athletes.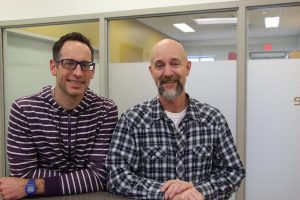 Sixty  BCAC-sanctioned MMA athletes participated in the study. The researchers collected measurements of dehydration, and assessment of strength and cognition at three different times: pre-competition, at weigh in, and day of competition.
The researchers noted that: "Beyond the short-term effects on performance are the potential for long-term health risks associated with the practice of weight cutting due to significant fluid loss."
Some of these health risks include increased blood pressure, electrolyte imbalance, and obesity in old age.
The report stated that a significant amount of weight cutting occurs in amateur and professional MMA athletes in British Columbia. Weight cutting is largely encouraged in the field of combat sport, and the practice is currently unregulated. There are solutions for athletes. A possible solution might be introducing day-of-competition weigh-ins and focusing on appropriate weight class can mitigate health risks, the researchers note.
"We hope our findings can help shape policy and educate stakeholders on the importance of rehydration and mental preparation in MMA and other combat sports," noted Gaetz.
As part of the BC Athletics Commission on the dangers of extreme weight cutting, Gaetz features key findings on severe dehydration in MMA athletes in a film produced by Nathan Skillen. To learn more, check out the film.