Summer 2022 was the summer we all needed. From open international travel to road trips around the province. From camping to the return of street festivals.
As the days get shorter and the leaves start to drop, we are heading into the start of the fall semester. To help you get into back-to-school mode, we compiled a list of the latest happenings and improvements on campus that you might have missed. (Some projects might have been updated since the linked articles were first published.)
Pollinator Garden
There is a new, substantial pollinator garden behind Lá:lem te Baker on the Abbotsford campus. The garden — which spans almost 100 feet  — is designed to help our ecosystem bounce back after a large number of vital pollinators such as bees and butterflies perished in the devastating floods and heat dome in the Fraser Valley in 2021.
This effort is a collaboration between a variety of UFV departments such as the Office of Sustainability, the School of Land Use and Environmental Change (SLUEC), the Biology department, the groundskeepers, and the SLUEC and Agriculture Student Associations, as well as the City of Abbotsford.
Faculty Connections group

The past two years were challenging for some new faculty, including Sumin Fang, an assistant professor of communication. The newly-formed Faculty Connections Group, is a grassroots organization with a goal of helping faculty make connections through networking. The group members have gone for walks, dined on dim sum, started at WhatsApp group chat, and met regularly (and continue to do so) to support each other and share ideas. Established faculty are encouraged to join as well.
"We are excited about building new relationships because of our connections to UFV," says Fang.
If you'd like to join the Faculty Connections group, contact Fang at sumin.fang@ufv.ca.
Redesigned Campus Card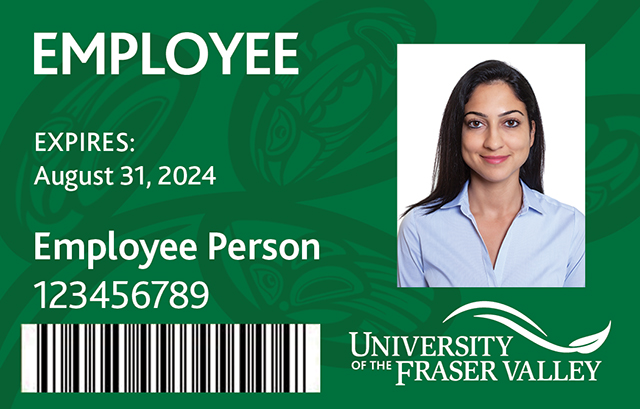 A new employee Campus Card with Indigenous designs is now available for new employees and existing employees with expiring cards. UFV's vision and values lead the way for a newly imagined card that employees can be proud of. The new card was designed by local artist and UFV alumna Chantelle Trainor-Matties, who is Nisga'a and Metis and earned a Visual Arts diploma from UFV in 2020. The last time the Campus Card was updated was 2007.
New VP Community Engagement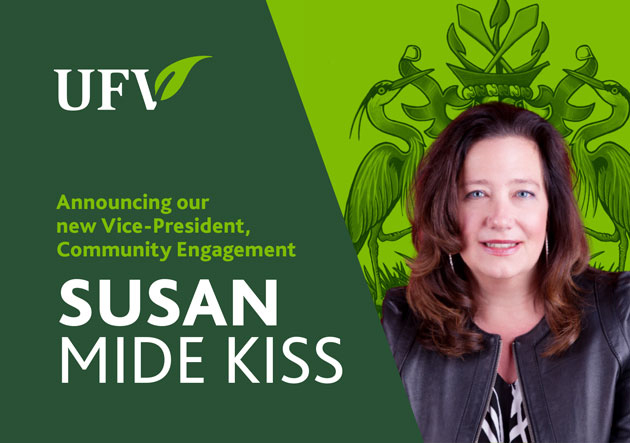 Susan Mide Kiss was announced as the new Vice President, Community Engagement. She takes over a portfolio previously held by VP External Craig Toews, who retired on July 31. Teams reporting to Mide Kiss include Alumni, Advancement, Communications, Events, and Marketing. Mide Kiss starts at UFV on Sept 19.
Skookum magazine
The late fall of 2021 was a trying time for the UFV community. In addition to the global pandemic, there was a massive flood that greatly impacted the Fraser Valley community. In the cover story of the newly released Skookum (the UFV magazine), we explore how the university and community responded to the floods with resilience and as a collective unit. The After the Flood story and the rest of the magazine, including features on alumnus Chris Pascoe (now a professor) and a look back at 30 years of offering degrees at UFV, will be available soon online. Print copies have been mailed.
Building E renos
The renovations for the washrooms and showers inside Building E (the gym building) are now complete and in full use. The renovations for the third floor of Building D will be complete in December  2022; as will the Graphic + Digital Design room in Building C on the Abbotsford campus.
Chairs, tables, podiums, and plenty of other items were welcomed into new homes (well, schools) thanks to UFV's partnership-based rehoming project.
The goal: eliminate landfill waste.
"Together, we have been able to rehome nearly 200 chairs and more than 80 tables from C Building so that they don't end up in the landfill," says Jennifer Martel, sustainability coordinator at UFV's Office of Sustainability.
Research Centres, Labs, and Institutes showcase
The folks from the UFV Research Office want students, faculty, and the greater Fraser Valley community to discover the world of research at UFV with the Research Centres, Labs, and Institutes Showcase on Sept 15.
UFV has 12 different research centres, institutes, and labs ranging from the Centre for Education and Research on Ageing (CERA) to the Food and Agriculture Institute (FAI). Come learn about the unique opportunities that research presents as well as the hands-on learning experience beyond the classroom.
Breakfast bar
Don't have time for breakfast at home? Grab a bowl or two of cereal at the breakfast bar at the UFV International Global Lounge (B223). Exclusive opening for the first week of classes!
Workstation security upgrades
The IT security team has completed several strategic security enhancements to UFV workstations. This is part of the university-wide initiative to monitor for threats and ensure UFV security policies are well maintained.
Indigenous film class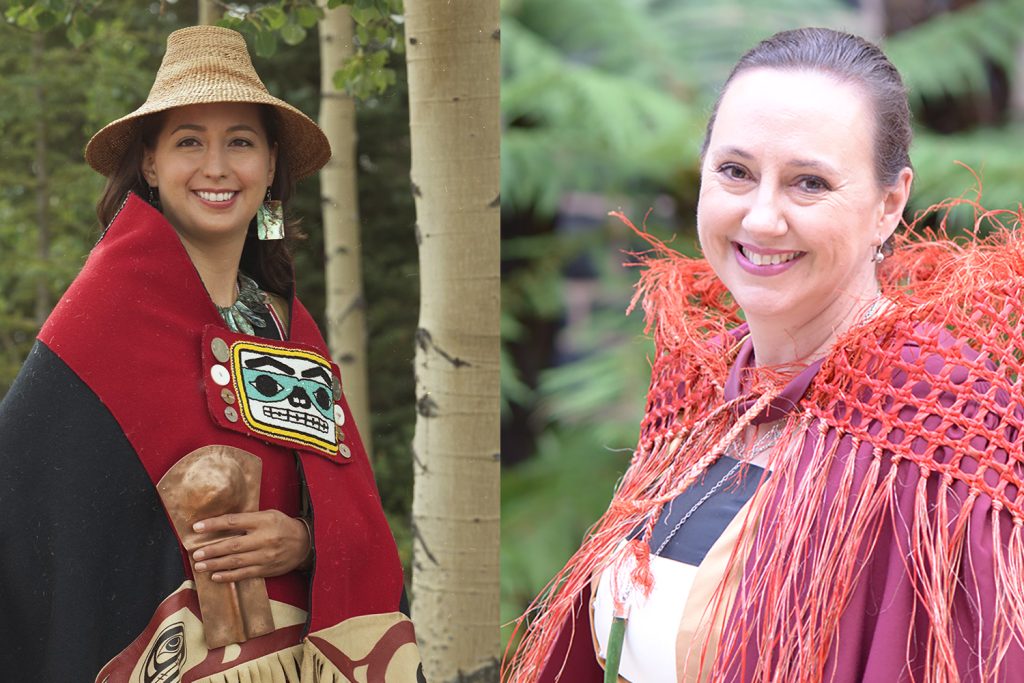 A new Indigenous film course tackles stereotypes while looking deeper. Offered for the first time this fall, FILM 313 will feature different styles of Indigenous films, plus guest speakers. The course will be taught by two Indigenous professors, Dr. Keziah Wallis and Dr. Mique'l Dangeli.
Sustainable events certification checklist
Are you planning on organizing an event on campus? The UFV Office of Sustainability has created a new checklist designed to elevate green practices for UFV events. The checklist is part of the BC Hydro and FortisBC's Energy Wise Network initiative which promotes energy conservation strategies for workplaces.
Find out how your event can earn a gold rating!
Emergency Management Plan
Part of UFV's ongoing commitment to improve the efficiency and effectiveness of the university's emergency response, the Emergency Management Plan (EMP) consists of updated manuals and standard operating procedures in the event of an emergency. A copy of UFV's EMP document, along with specific emergency procedures can be found here.