The SASI continues the work of the South Asian Canadian Legacy Project with the support of a range of dedicated community members as part of the Project Management Team and the Advisory Committees. Below are some important updates and milestones as we reach the one year mark since the Province funding announcement towards the work of SACLP:
Historic Sites Project of the South Asian Canadian Legacy Project
The objective of the Historic Sites project is to articulate and promote the significance of 15 South Asian Canadian Historic Sites officially recognized by the Province of BC in August 2017 under the BC Conservation Act and added to British Columbia's Register of Historic Places.
 South Asian Canadian Legacy Project partnered with the Premier's office to celebrate Vaisakhi on April 13, 2021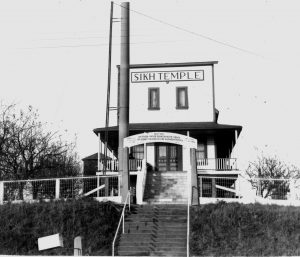 During the virtual event, Honourable John Horgan, BC Premier released the short film on Gur Sikh Temple in Abbotsford, a National and Provincial Historic Site. The short film is produced by the South Asian Studies Institute under the Historic Sites project initiative, which is part of the SACLP. Henna Mann, a young film maker based in Abbotsford made the film. Dr. Satwinder Bains, Dr. Balbir Gurm, Madhavee Inamdar and Henna Mann were invited by the Premier to participate in this virtual event. The virtual celebration event was attended by over 45 invitees and the film was greatly appreciated.
South Asian Studies Institute (SASI) marked Sikh Heritage Month April 2021 with two short Films on April 29, 2021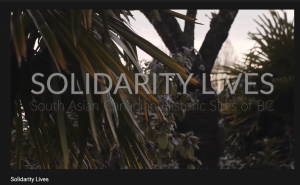 SASI in partnership with the Abbotsford Community Foundation marked Sikh Heritage Month with a virtual community conversation event of two short film presentation's covering five Historic Sites. Apart from the short film on the Gur Sikh Temple, which was released earlier by the Premier, the second short film, titled Solidarity Lives was also presented during the event. The short film "Solidarity Lives" presents a story of four South Asian Canadian Historic Sites: Akali Singh Sikh Temple, Vancouver, Burrard Inlet, Coal Harbour and Komagata Maru site, Khalsa Diwan Society Gurdwara, Vancouver, and Simcoe Park New Westminster. The film is produced by the SASI and made by two young film makers from Metro Vancouver Paneet Singh and Bhavesh Chouhan. The virtual event was attended by over 60 participants. Honourable George Chow, Minister of State for Trade, was the guest of honour and presented his keynote speech and encouraged an engaging community conversation with all three film makers who also attended the event.
Both films can also be found below: