Satwinder Bains appointed Principal of UFV India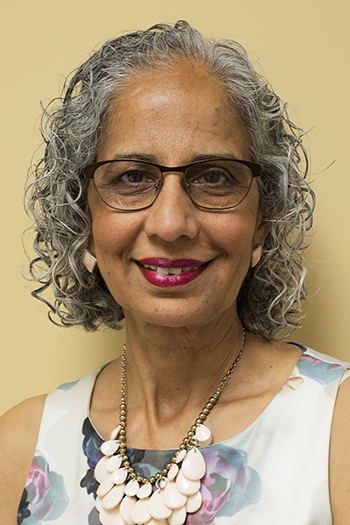 Satwinder Bains has been appointed to the position of Principal, UFV India, effective September 1, 2017.

Bains will provide oversight of UFV India academic operations and leadership for the faculty and academic staff team at the UFV campus in Chandigarh. She will work collaboratively with deans, directors and department heads responsible for academic programming delivered at UFV India to ensure that UFV India is providing the best applied undergraduate education in Northern India.

Bains will work closely with Gurneet Anand, director of UFV Chandigarh campus, to lead the campus in Chandigarh to the next stage in its development, guided by the UFV India Strategic Plan, 2016-2021. This is a half-time position for the coming academic year. Bains will continue to serve as director of the South Asian Studies Institute in a half-time capacity.

"Satwinder had contributed immeasurably to the UFV in both Canada and India, and her appointment as principal will provide the academic leadership needed as UFV India continues to grow," said UFV president Jackie Hogan.

Bains is currently director of the UFV South Asian Studies Institute and an associate professor in Social, Cultural and Media Studies, UFV College of Arts. She has many years of professional work in community development and in the area of organizational change.

Her writing can be found in The Asia-Pacific Journal, Women's Studies International Forum, Ethnicity and Inequalities in Health and Social Care and in books such as Diverse Spaces: Examining Identity, Heritage and Community within Canadian Public Culture, Gender Issues and Challenges in Twenty First Century,  Interpreting Ghadar: Echoes of Voices Past.

"I would like to acknowledge the work of the search committee (Dilmeet Anand, Gurneet Anand, Peter Geller, Lorne McKenzie and Tracy Ryder Glass) and I look forward to Satwinder's continuing contributions to UFV's commitment to and work in northern India," added Hogan.