The University of the Fraser Valley has signed an agreement that will sustain physical and health programming with Antigua and Barbuda for the next three years and beyond.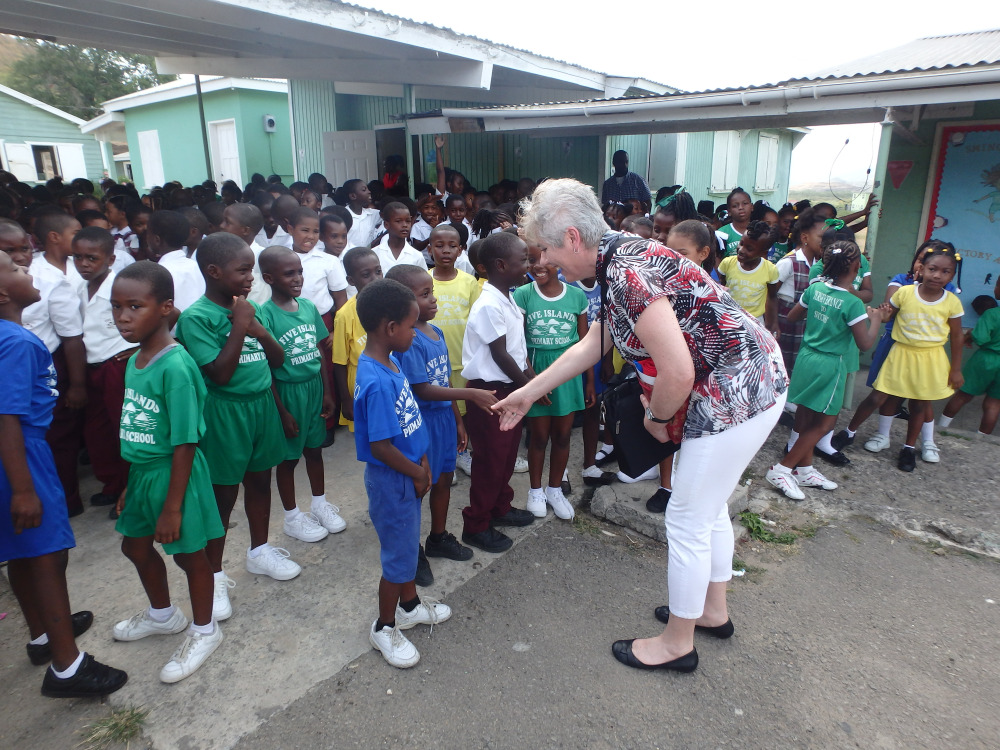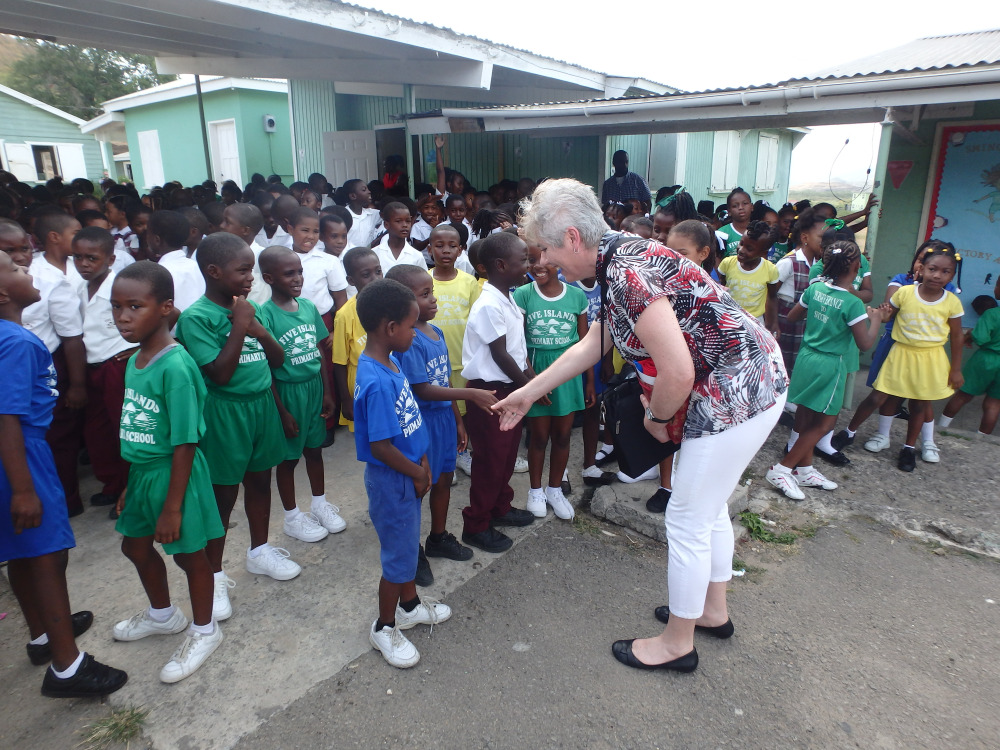 On November 10, UFV president Dr. Mark Evered and Dr. Joanne MacLean, Dean, Faculty of Health Sciences, signed a three-year Memorandum of Understanding (MOU) to recognize an ongoing collaboration with the Ministry of Education, Science and Technology in Antigua and Barbuda.
"Formalizing this longstanding relationship is a way to recognize the hard work and dedication that is required for this program to function year after year," says Dr. Joanne MacLean, who visited Antigua and Barbuda to see the program in action in 2015.
"This program provides international learning opportunities for our students and allows them to have a real impact on individuals and their communities."
Since 2009, over 170 UFV students and faculty have travelled to Antigua and Barbuda as part of the Champions for Health Promoting Schools program. Working closely with the same schools each year, UFV champions — UFV students and faculty participating in the Health Promoting Schools program — continue to build meaningful relationships that are an integral part of the journey.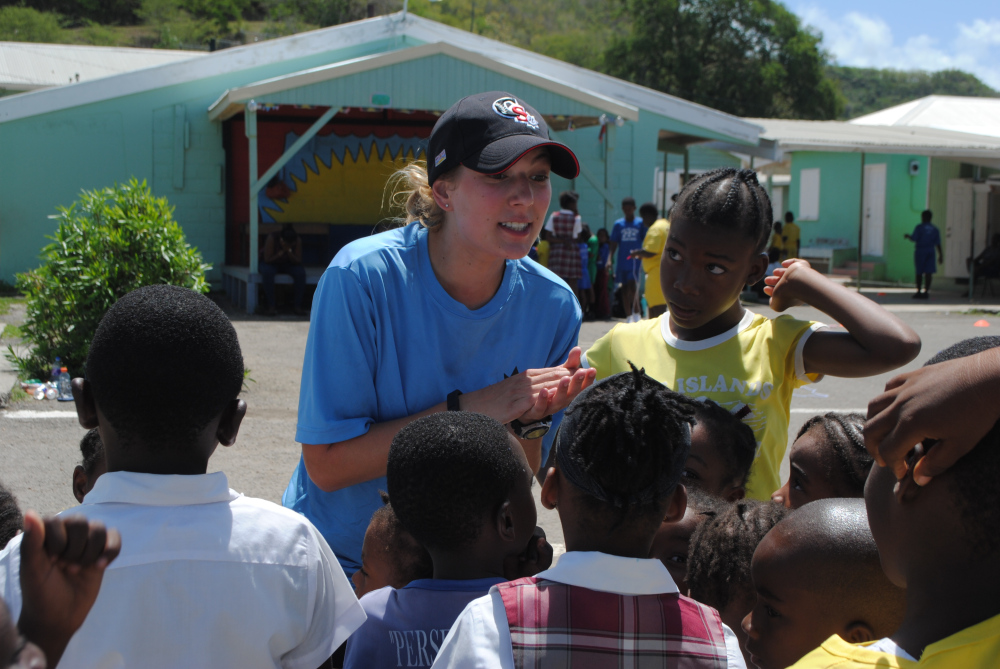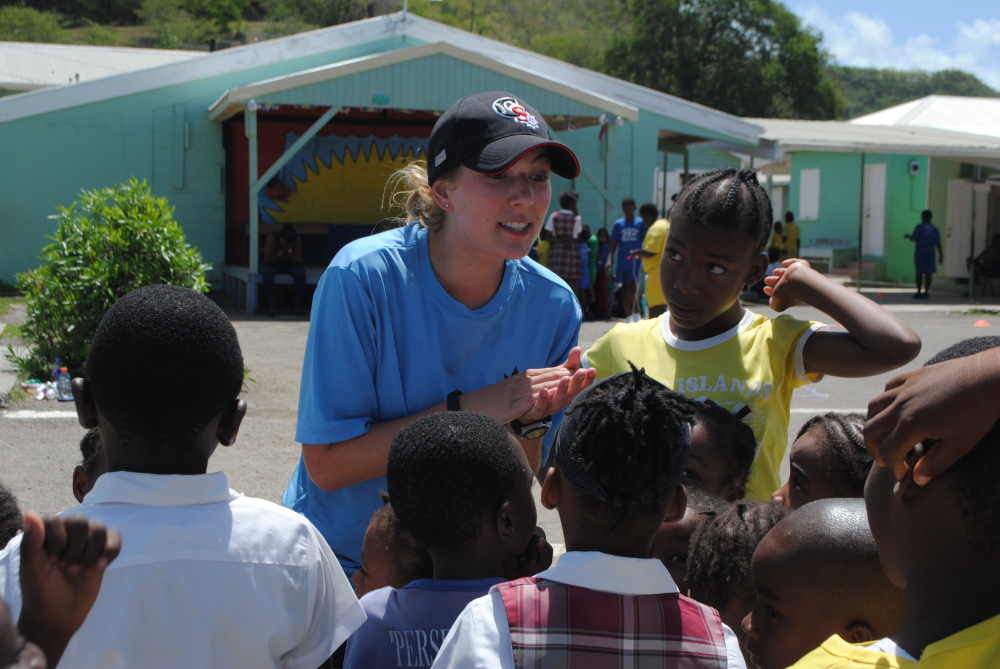 Dr. Joanna Sheppard has been building relations with Antiguan teachers and principals for the past 10 years, eight of them since becoming a faculty member in the Department of Kinesiology at UFV.
"This is the first time with the new Antigua, Barbuda government that we have put anything in writing in the last 7 years of the program," says UFV kinesiology prof Joanna Sheppard.
"This MOU agreement not only shows the continued support from the Antigua, Barbuda Ministry of Education but also the commitment from UFV to support further collaboration between our countries."
Plans for spring 2017 are already set in motion with 25 UFV champions set to travel to Antigua and Barbuda.
"The program is an over 8-month commitment for our students, but filled with memories that last a lifetime," says Sheppard.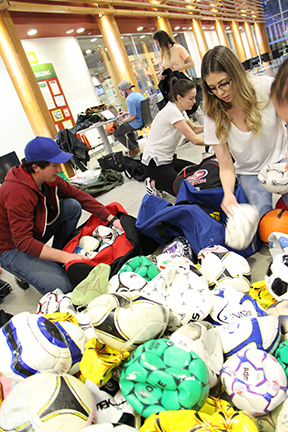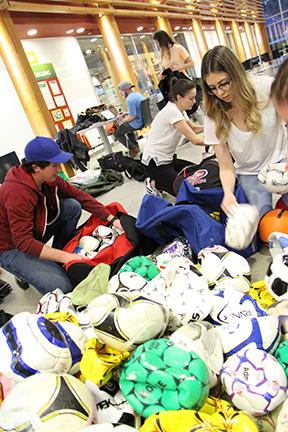 "Champions are already attending information meetings, working to create over 140 lesson plans to be used in Antigua as well as planning fundraising initiatives for sport equipment and classroom resources that will begin shortly after the New Year."
If this year's cohort of champions will need more than 3,500 lbs of donated equipment and supplies to top last year's totals. These goods go directly to support physical and health education programming for children in Antigua and Barbuda.
While the program provides invaluable lessons and experience for UFV students and faculty, the program is full-circle.
Antiguan teachers and principals will be visiting UFV as part of the visiting scholar program (link).  These professional development collaborations allow international colleagues to learn more about the British Columbia curriculum, and return home to apply their new knowledge in their own settings.
The small island country of Antigua and Barbuda is still roughly 6,500km from the Fraser Valley. Formalizing the longstanding relationship has been one way to bring make everyone feel much closer.
About Antigua and Barbuda – Ministry of Education, Science and Technology
The vision of the Ministry of Education, Sports, Youth and Gender Affairs is to be the foremost provider of quality education and training for the development of all persons, who will in turn, make a meaningful contribution to society.
The mission of the Ministry of Education, Sports, Youth and Gender Affairs is "to offer the highest quality education possible to our children and young people, from pre-school to post graduate level". We will work with various stakeholders in society in order to improve and strengthen our educational, sports and youth empowerment institutions to develop productive citizens, who can learn and work independently and corporately to contribute to their national, regional and global communities.