Making smiles bigger and brighter, the UFV dental program has continued to make community outreach an integral part of the student experience.
Since the beginning of the program many school-aged children and seniors have benefited from dental health promotion and services provided by UFV students.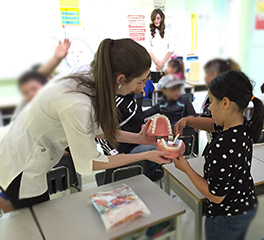 Most recently, the UFV dental program visited the Chehalis Community School on the Chehalis reserve in Agassiz to promote oral hygiene care.
"My visit to the Chehalis Community School was one of the most rewarding learning experiences I have had in the UFV dental program," said Rachel Jackson, who is a current student in program.
"It surprised me how much community need there is and was an invaluable experience to be able to provide oral health information to children that they may not otherwise learn about."
UFV dental students visited 11 classrooms at the Chehalis Community School ranging from kindergarten to grade 12. UFV Students prepared oral health presentations on a variety of topics and handed out free oral health supplies donated by British Columbia Dental Association (BCDA).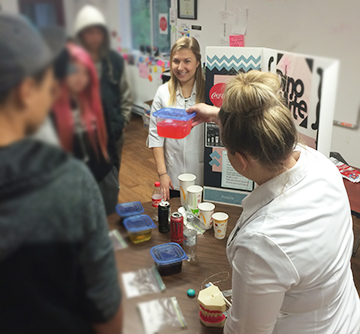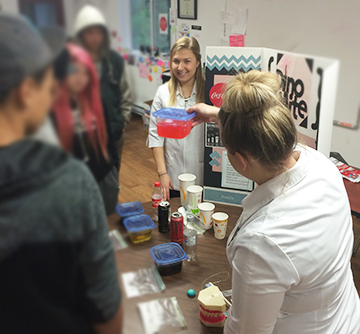 "This experience really changed my perspective about working with high risk teenagers.  I was so surprised at how accepting they were and interested in learning about oral health," commented Caitlyn Baron, a current UFV Dental student.
"It really opened my eyes to the oral health needs of vulnerable population groups in our community, this experience definitely made oral health promotion real for me."
Over the next few months, the UFV dental program will be working in partnership with several local schools provide children with free dental care. Children will receive a free dentist screening, radiographs, tooth polish, fluoride, oral hygiene instructions and nutrition education.
"Many of these children come from vulnerable families and not all of the children at these schools have access to proper dental care," Says Karen Klenk, UFV Dental program coordinator.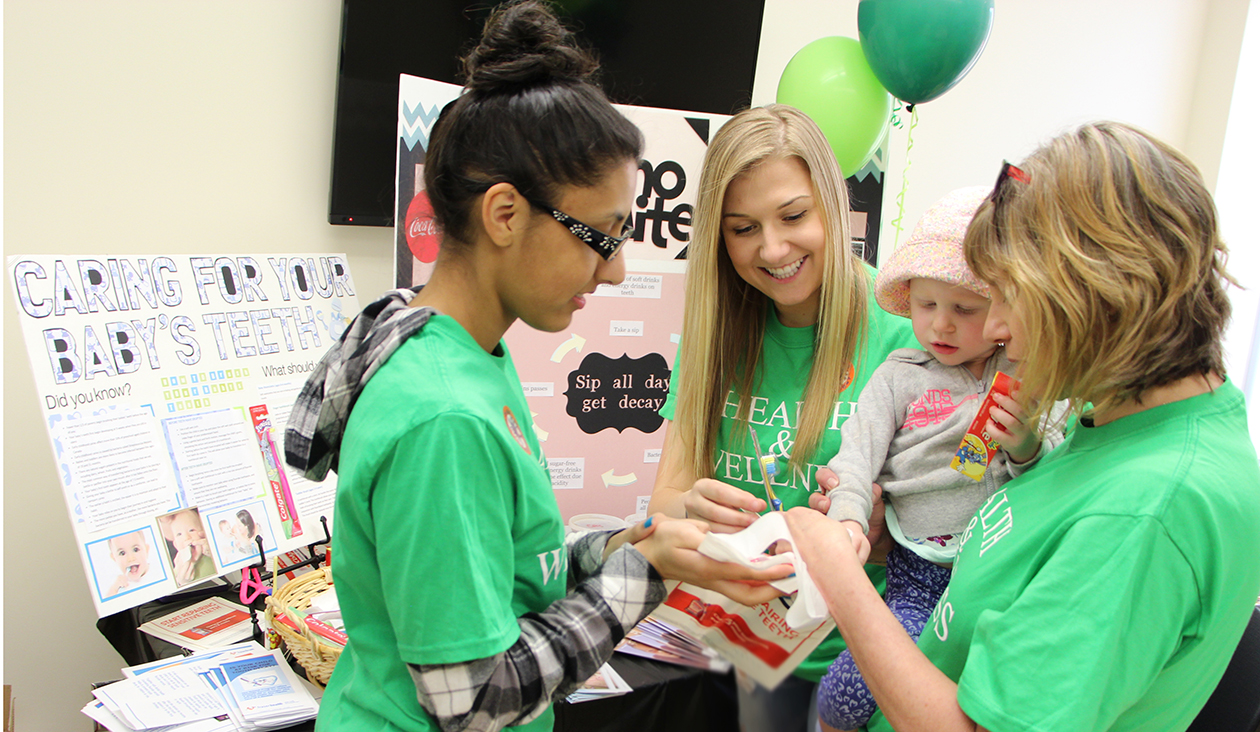 "The partnership allows our students to work with children in need, creating a meaningful experience for our students as well as the children receiving care."
On March 31, UFV dental students participated in the UFV Health and Wellness Open House event. The event was organized by UFV's 5 Corners Community Outreach Interdisciplinary Committee involving faculty and students from Nursing, Dental, Kinesiology and Social Work along with our numerous community partners. UFV Dental students engaged with individuals and families from all age groups to promote oral health activities and hand out free dental supplies donated by BCDA.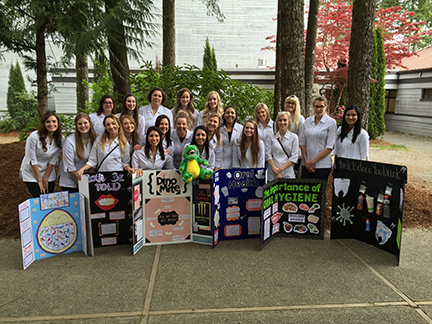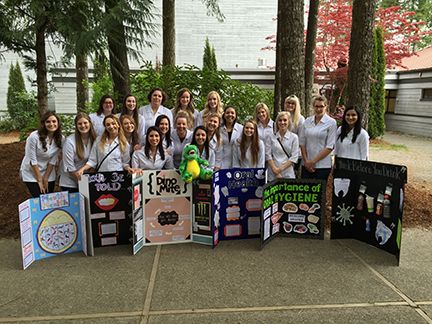 As part of the dental program students are required to complete a number of community projects. These projects provide students with rewarding opportunities to be involved in community outreach and interdisciplinary opportunities to expand their skill-set and broaden their perspective of oral health care.
On an ongoing basis these initiatives will continue to support our local community. For more information, visit the UFV Dental program website.