When was the last time you checked your blood pressure? If you are not checking your blood pressure regularly, you could be at risk of heart disease and not even know it.
Due to infrequent blood pressure monitoring, hypertension has earned the name as the silent killer. The Heart and Stroke Foundation of Canada estimates that hypertension affects 1 in 5 Canadians, yet nearly half the individuals with hypertension are unaware of their condition.
Even those with border line high blood pressure, prehypertension, are at risk for future complications.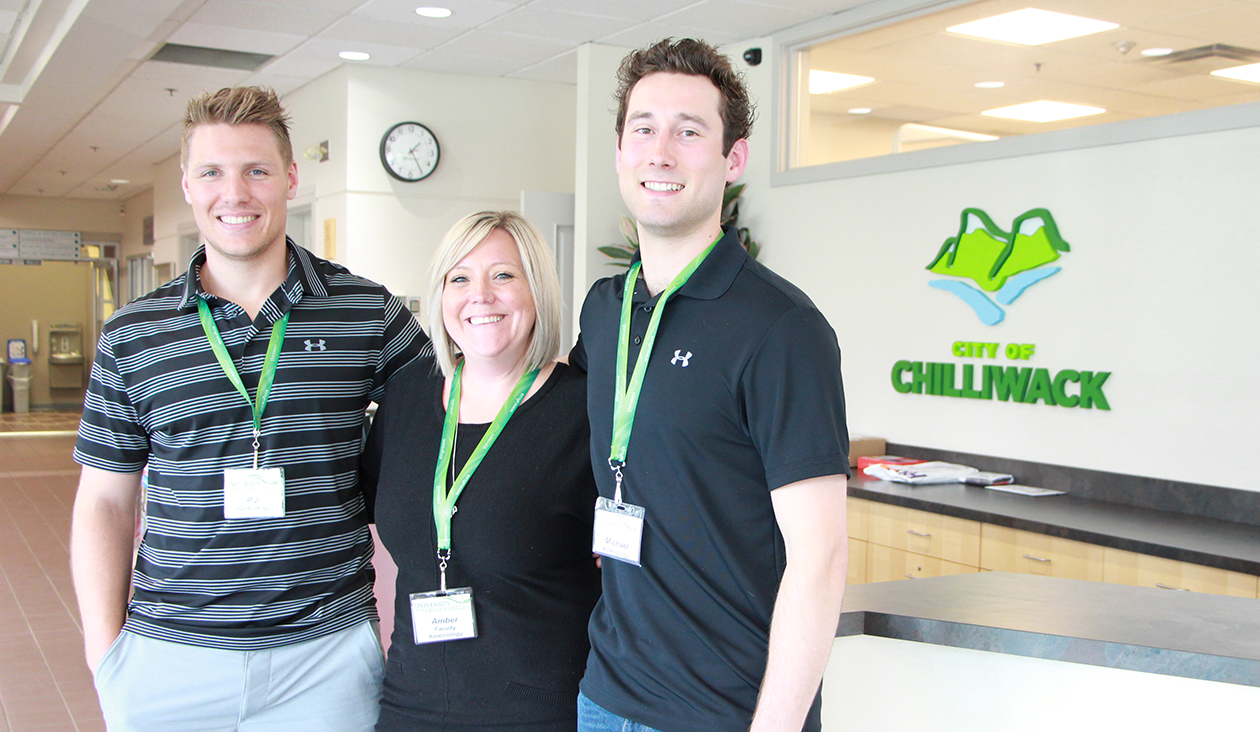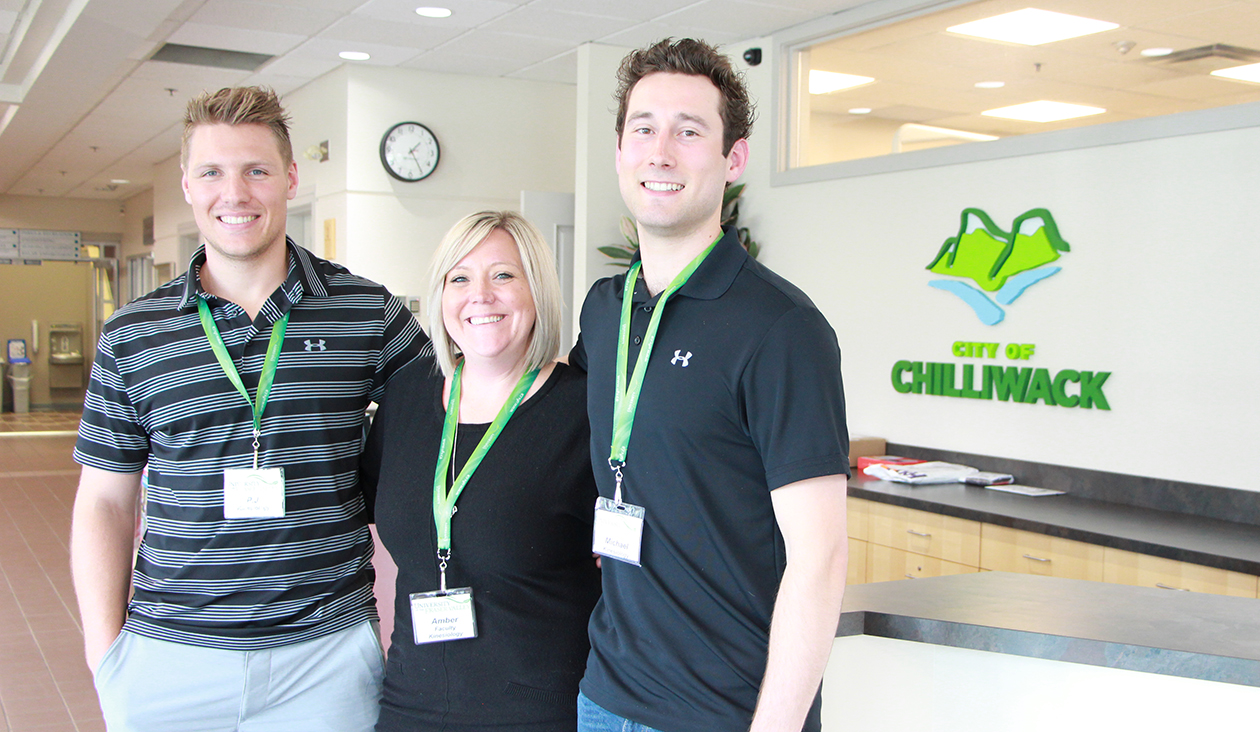 On May 17, UFV kinesiology facilitated a blood pressure testing and information session for more than 45 City of Chilliwack employees.
The City of Chilliwack challenged their employees to take the Move for Health initiative to the next level and assessing their cardiovascular health is one way of doing so.
"Move for health is an initiative to encourage social interaction to make our employees aware of health concerns and the benefits of being active," explained Carolyn Marleau, Manager of Leisure Development at the City of Chilliwack.
"Teams are created for a little friendly competition that have each team member log fitness activities for a two-week period with activities being measured in meters."
For attending planned events such as blood pressure testing, employees receive an additional 500 meters to add to their total.
However, the benefits extend well beyond the 500-meter incentive.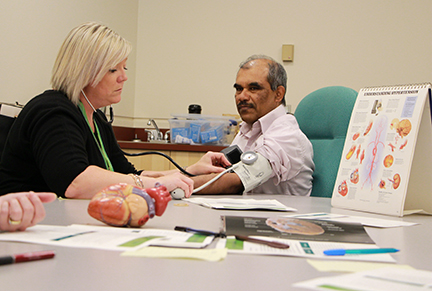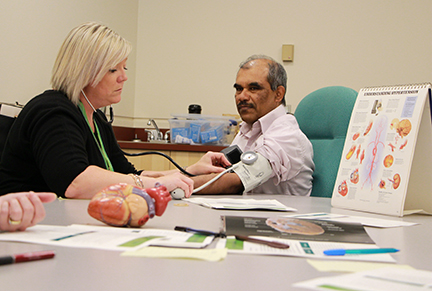 "Today is all about creating awareness around risk factor management and prevention," said Amber Johnston, the kinesiology faculty member coordinating the testing.
"We want to educate people to understand their blood pressure measurements, and the simple lifestyle modifications that can be taken to prevent future complications, or to help gain control of their levels and bring them back within normal ranges."
The Canadian Hypertension Society reports that 9 out of 10 Canadians may develop high blood pressure unless they adopt a healthy lifestyle. Hypertension is a multifaceted condition with a number of risk factors that can be minimized with simple lifestyle modifications.
These include eating a balanced low-sodium diet, getting the daily dose of recommended physical activity, limiting alcohol consumption, maintaining a healthy weight, smoking cessation, and reducing stress.
Two kinesiology students had the opportunity to gain valuable hands on experience, getting practice taking blood pressure measurements and sharing their knowledge on lifestyle modification practices and management.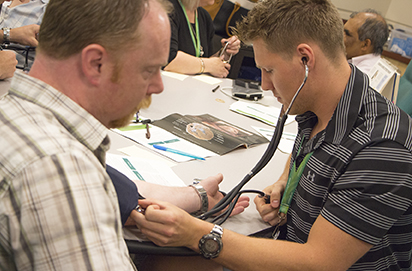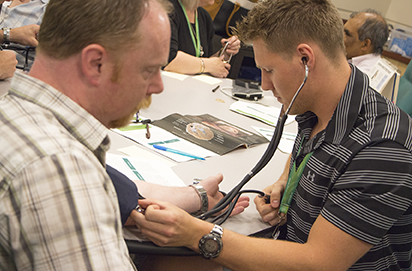 "It was a great way to help individuals and share our expertise in the field of health," said P.J. Retief, a fourth-year kinesiology student focusing on exercise science.
"As a student the biggest thing is getting more involved to practise what we have learned in class and apply it to a real setting."
This is the first time that UFV has worked with the City of Chilliwack on this initiative, but building relationships within the community is a rewarding way to share the university's health expertise with the local community.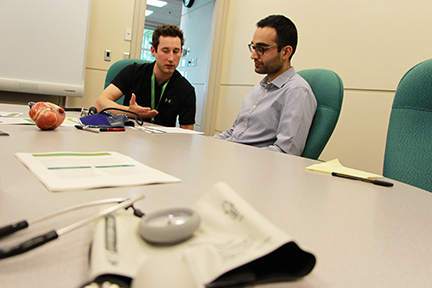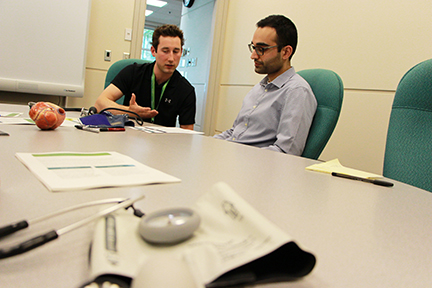 "This was a chance to get practical experience to work on building professional relationships and proper etiquette when working with real clients," commented Michael Covey, a fourth-year kinesiology student focusing on exercise science.
So what can you do to be heart healthy? Start keeping track of your heart health and risk factors. If you don't check your blood pressure regularly, schedule a visit to your family physician or drop into your local pharmacy to take a measurement — your heart will thank you.