A fresh perspective and a new outlook on teaching and learning.
Through a revised curriculum, nursing students are learning in new ways.
Beginning with the September 2015 enrolment, the Bachelor of Science in Nursing (BSN) program implemented a newly updated concept based curriculum.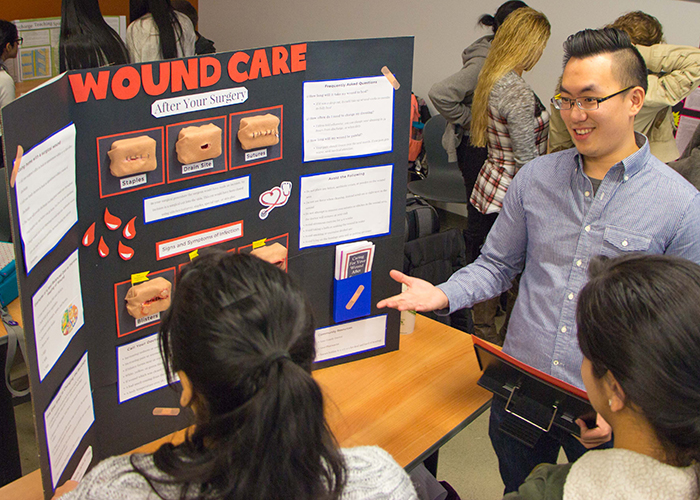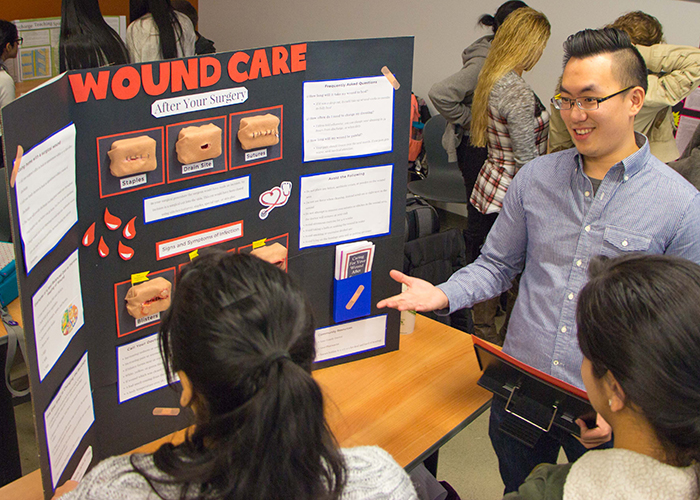 "The revised BSN curriculum has been carefully designed to enhance our student's clinical knowledge and decision making skills," says Hannah MacDonald, Director, School of Health Studies at UFV.
"The increased acuity and complexity of the health care environment demands a well prepared and competent nursing graduate. We feel the revised curriculum will ensure we continue to prepare highly qualified nurses."
The updated approach strengthens nursing graduates' critical thinking and reasoning skills in preparation for practice.
"The new curriculum showcases what our students are doing and how they are learning," explains Pam Causton, who is a UFV nursing faculty member co-teaching a semester three leadership course heavily embedded with the new curriculum.
"As nurses we have to learn the theory, but more importantly we have to be able to apply it to clinical scenarios."
The nursing leadership course — co-taught by Causton and JoAnne Nelmes — recently featured surgical intervention concepts that showcased how the new curriculum impacts student learning.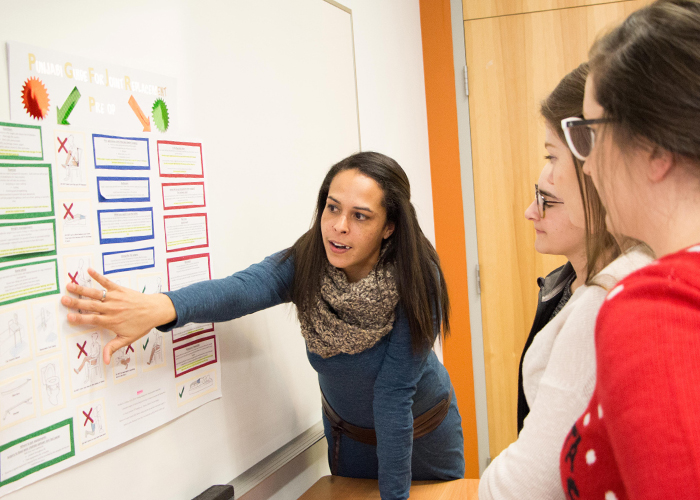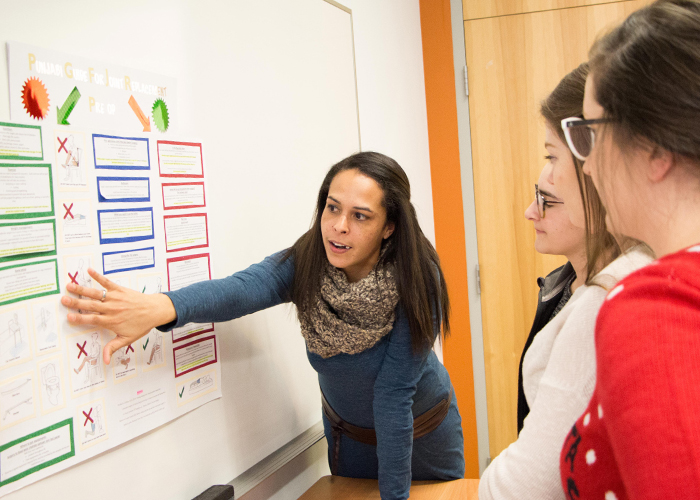 "Creating the poster as a group was a collaborative process that enabled us to take all the information and apply it to a real situation that we will have to do in the hospital setting," says Christine Drew, who is a semester three nursing student at UFV.
"By teaching others, you learn more of the information because you are saying it aloud and are actually retaining information rather than sitting in class and hearing about each topic."
In class, students teach the material that they have prepared to a group of their peers. That group then teaches the next group and so on.
"It is an active learning style that we are trying to promote, students take responsibility to engage with the material in the classroom in a way that brings out their creativity," says JoAnne Nelmes, a UFV nursing faculty member who is co-teaching the aforementioned nursing leadership course .
"As a student-centered pedagogy, it gives them more control over the learning. Students do the prep work at home and then come to class knowing the concept and ready to apply it."
The revised curriculum reflects intentional learning strategies that foster an active learner fully engaged in theory, application and integration both in the classroom and clinical setting — and in the future as a registered nurse.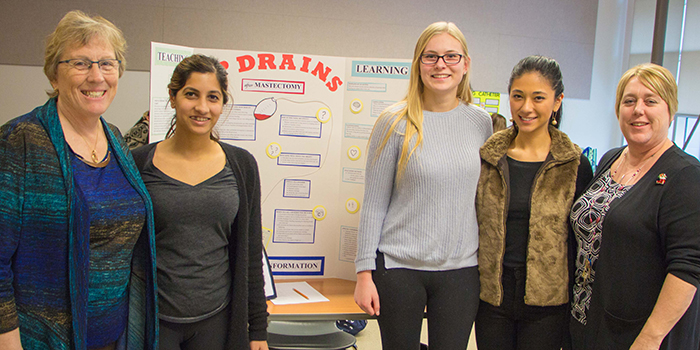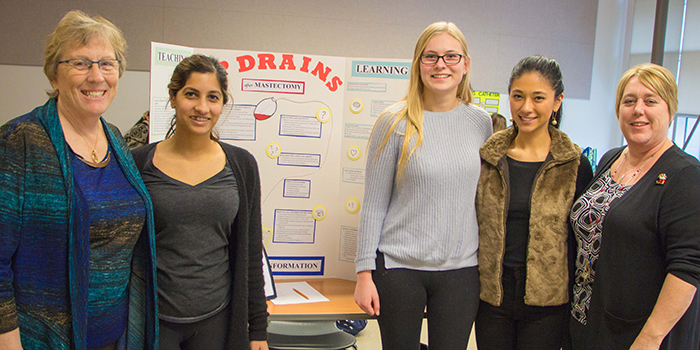 About UFV Nursing:
The Bachelor of Science in Nursing program is approved by the College of Registered Nurses of British Columbia. Graduates are eligible to write the NCLEX licensure examinations. UFV provides course delivery options that are flexible wherever possible and include independent study, lectures, seminars, multimedia approaches, and simulation in labs and tutorials. Clinical experiences occur in hospitals and community agencies with supervised practica, preceptorships, and observational experiences.
For more information visit: http://www.ufv.ca/health/bachelor-of-science-in-nursing/