After a rigorous and exhaustive accreditation process, the results are finally in — approved with no reporting requirements.
But, what does that mean for the UFV's Certified Dental Assistant program?
The program received top marks with a maximum length of accreditation —seven years —awarded by the Commission on Dental Accreditation of Canada (CDAC). With no reporting requirements, the program will only have to report significant changes leading up the next accreditation renewal process in 2023.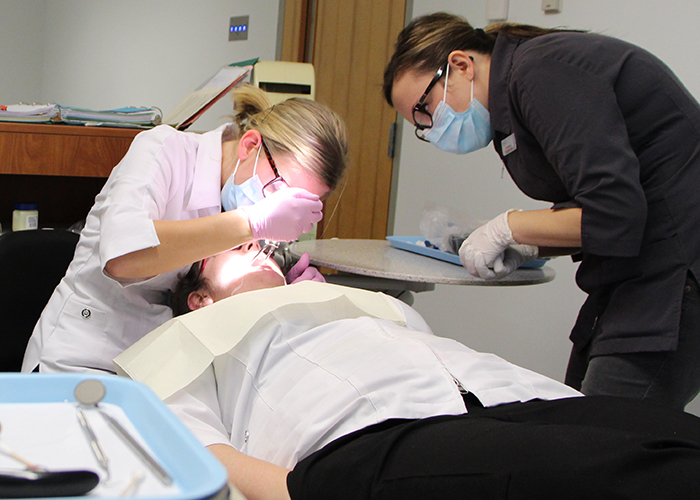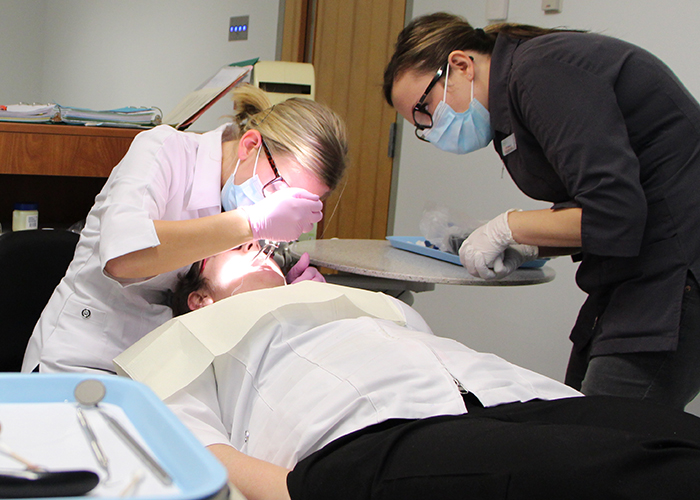 "The accreditation results are a reflection of the high-quality education that certified dental assistant students are receiving at UFV," says Joanne MacLean, Dean, Faculty of Health Sciences.
"It is a meticulous external review that is necessary for professional programs to maintain a high level of quality and safety."
From a student perspective, graduates from an accredited program are eligible to write the National Dental Assisting Examining Board exam. This is a necessary step to obtain a Certified Dental Assistant license with the local regulatory body — the College of Dental Surgeons of British Columbia (CDSBC). Graduates from unaccredited or new programs must pass a clinical exam on top of the licensing exam.
Following the review, CDAC noted the strengths of the program and the collective dedication of the faculty members.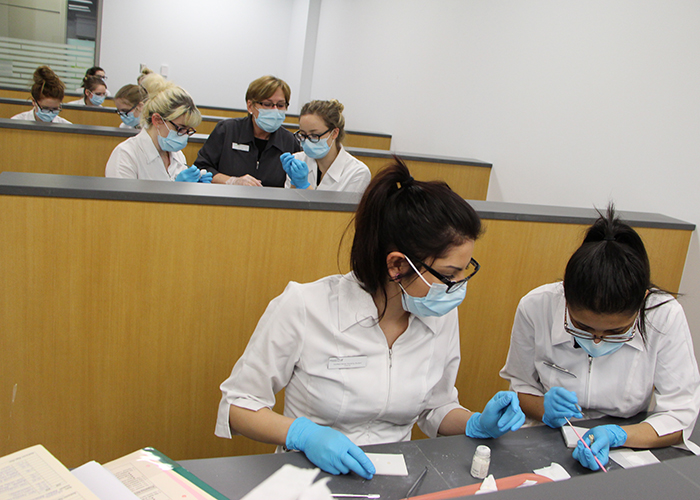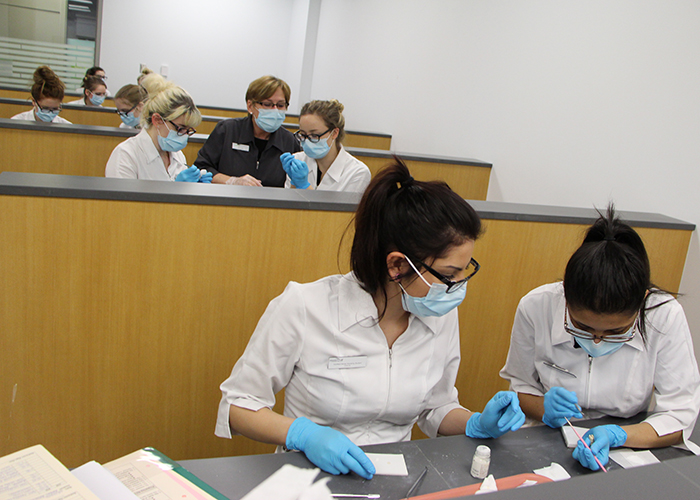 "Our program offers a very supportive learning environment," says Karen Klenk, Coordinator, UFV Certified Dental Assistant Program.
"With a limit of 24 students per class, our smaller class sizes provide more hands-on clinical practice, especially when comparing our program with other certified dental assisting programs that have double or triple that enrollment."
And the proof is in the pudding, results on National Dental Assisting Examining Board exams have shown that UFV's certified dental assistant graduates consistently score higher than the national average in key domain areas evaluated.
This was the first program review since the program relocated to the new Chilliwack campus located at the 85 acre Canada Education Park (CEP) in 2012.  When relocating, the program was equipped with a brand new dental clinic.
The dental clinic is a dedicated space for CDA students with 12 dental stations, three separate enclosed radiography rooms, one darkroom, a sterilization room complying with CDSBC Infection Control Guidelines, a large dental lab with 16 student stations, a large trimming room with four trimming stations, and a charting room.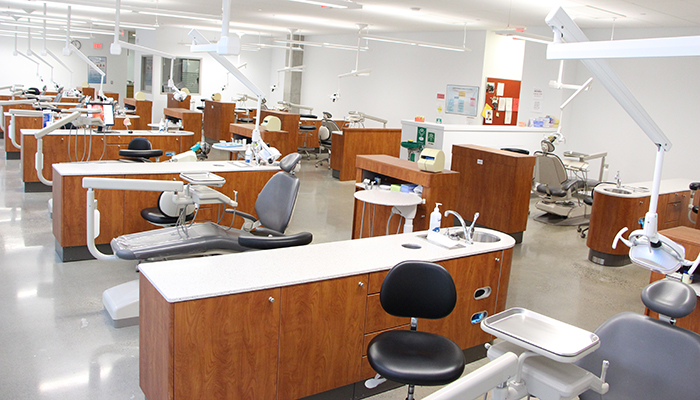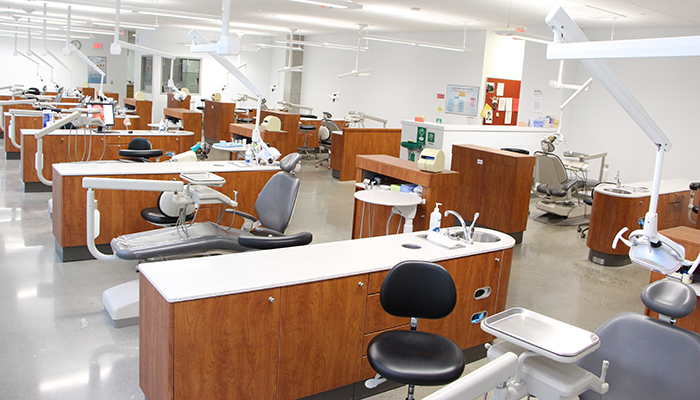 The 10-month certificate program was established in September 1978. This program combines lectures and clinical practice in preparation for a career in private practice, dental clinics and other public health facilities. In addition to working at the UFV dental clinic, the curriculum includes two practica, which provide full-time experience in a dental office. Graduates are eligible to write the National Dental Assisting Examining Board (NDAEB).
The Commission on Dental Accreditation of Canada (CDAC) evaluates oral health educational programs and health facilities to determine eligibility for and grant accreditation. CDAC, in consultation with its partners, develops and approves requirements for educational programs educating and training dentists, dental specialists, dental interns/residents, dental hygienists and dental assistants.