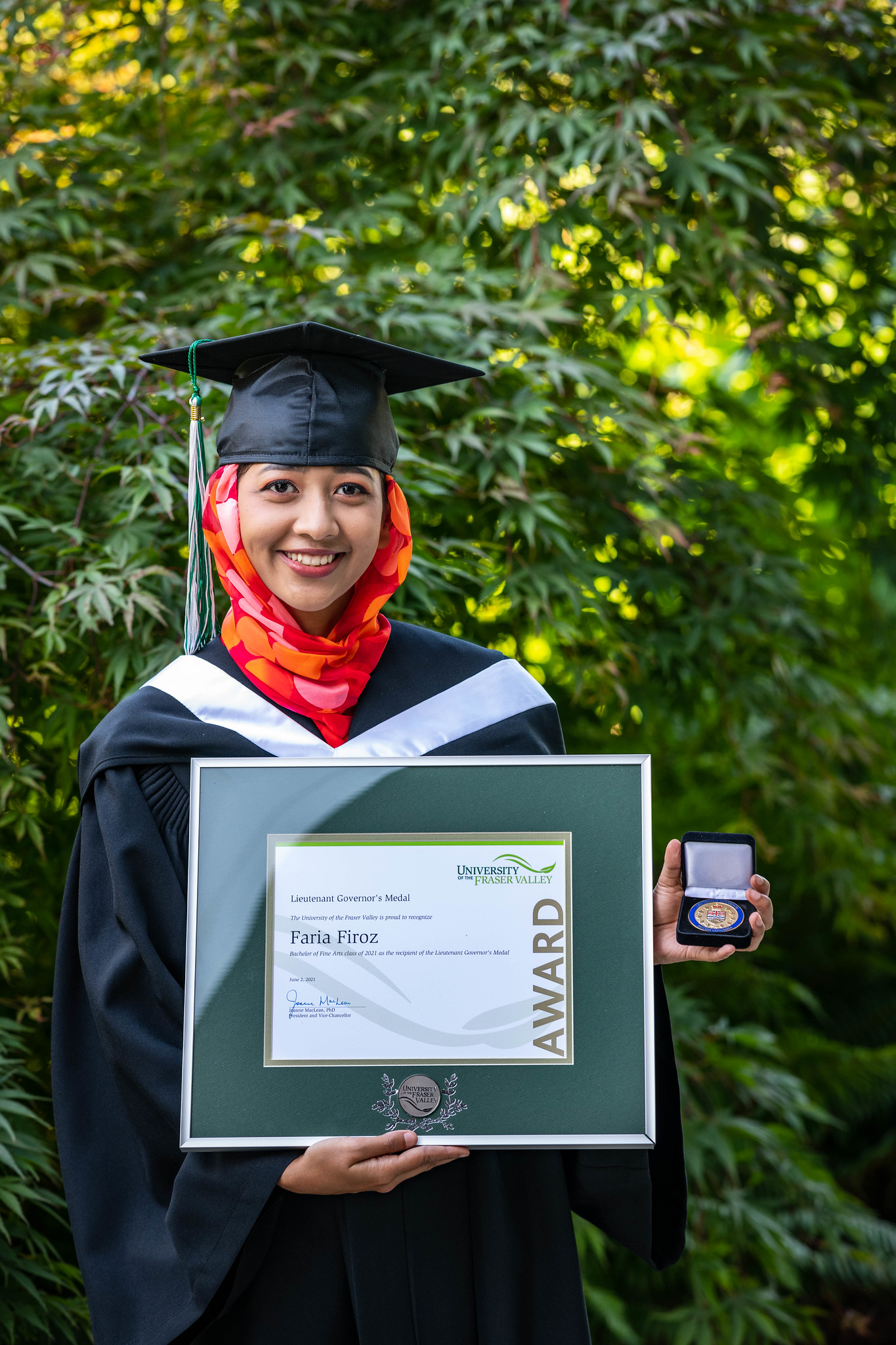 Faria Firoz is a BFA graduate student who has been living in Canada since she left her homeland of Bangladesh in 2016.
She has always been fascinated by art and studied art during her high school back in Bangladesh—but she wanted more. Faria combined her high-level skill set and passion for arts and social justice to raise awareness about important ongoing social, cultural, and political issues.
One of her most recent works was generated within the Black Lives Matter creative social justice art project, where according to Shelley Stefan, Visual Arts Associate Professor and Art Mentor for this project:
"Faria's participation in the Black Lives Matter creative social justice art project displays her commitment to the essential collaboration and unifying efforts needed to bring people together through creativity to support inclusion, diversity, reparation, poetic justice, and civic engagement. Her role in this project, alongside other Black, Indigenous, Mixed Race, and People of Colour, is a prime example of the type of bravery and leadership artists can embody toward the advancement of human rights in our communities."
In recognition of her extraordinary work, Faria was the recipient of the 2021 Lieutenant Governor's Medal: an award granted for standout students whose work promotes and integrates diversity, inclusion, and reconciliation. As stated by Faria: "It is a very unexpected honour. To be recognized and appreciated at such a high level is something I never would have imagined. I am so grateful."
Read Faria's full story at UFV Today.