Welcome to DAY 4 of our Science Welcome Week!
We would like to announce the winners of Tuesday's draw … drum roll please …

https://youtu.be/g6TPbGNphq0

Chandanee Dancey
Hailey Flikkema
Remember, if you haven't won yet this week, you can still enter tomorrow's draw. *See below for full details.
Now without further ado, we would like to introduce our next two science student groups: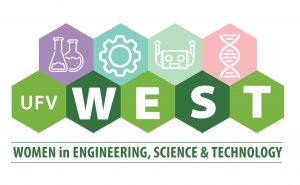 UFV Women in Engineering, Science, and Technology (UFV WEST) is an organization focused on the support and promotion of female-identifying individuals in STEM (science, technology, engineering, and mathematics). We advocate for equity and inclusion and like to recognize and celebrate the contributions that women have made and continue to make in the scientific community, which have often gone unacknowledged. Women are overwhelmingly underrepresented in STEM fields, and lack support and opportunities. They want to bring awareness to the gender barriers that exist in STEM fields, in order to take action to move forward. UFV WEST aims to empower women and other minorities to find success in STEM, and ultimately ensure that STEM is a place for everyone.
Facebook | Instagram | Twitter @ufvwest | MyCampusLife | ufvwest@gmail.com
---
Let's meet the executive team for 2020/2021!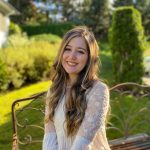 Isabelle St-Martin (she/her), President
Isabelle is a 4th year biology major, physics major, math minor. She is in her second term of leading WEST and hopes to leave a legacy that empowers gender minorities in STEM, and ultimately ensures that STEM is a place for everyone. If she's not studying she's probably dancing, sleeping, or occasionally travelling the world.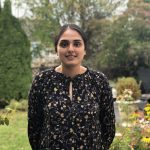 Tamanna Bains, Vice-President Finance
Tamanna is a 4th year biology major, psychology minor. This is her first year as an executive member and hopes to contribute to this platform that allows for the acknowledgement and celebration of women in STEM. When she's not studying or working, she enjoys baking, hiking and spending time with her family and friend.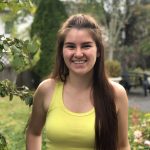 Melanie Stevens-Franko (she/her), Vice-President Communications
Melanie is a 4th year biology major, kinesiology minor. She wants to inspire other young women to pursue an education in STEM and to help pave the way for women and set an example for those especially considering a career in biology or medicine. When she's not busy being a student, she loves to get outside, go on long walks, running, and to craft the perfect cup of coffee.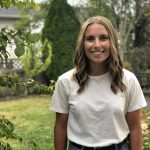 Sarah Bradwell, Vice-President Events
Sarah is a 5th year kinesiology major, biology minor. She hopes to bring her passion for science and learning to other women in the field. She was motivated to join WEST after being inspired by her professors in kinesiology and her wonderful classmates who demonstrate resilience and passion within STEM. Outside of school, she enjoys spin classes, walking her dog, cooking, and travelling.
---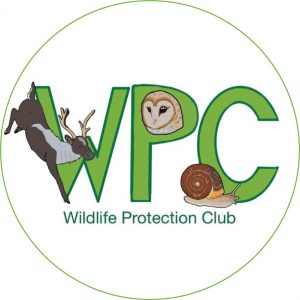 The Wildlife Protection Club was formed in 2019 to raise awareness of endangered and at risk species within British Columbia. The goal is to find creative ways to raise funds for local organizations and conservancies to assist them in conservation.
Facebook | Instagram | wildlifeprotectionc@gmail.com
---
Let's meet the executive team for 2020/2021!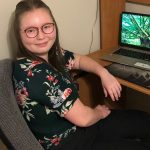 Sasha Tuttle, President
Sasha formed this club in 2019 to gather students interested in conservation so that they could work together to better inform the community and to protect at-risk wildlife. She is very passionate about ecology and in her spare time she enjoys writing, drawing, and volunteering for local environmental organizations.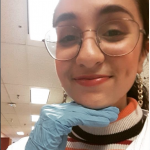 Chandy Dancey, Vice President
Meet Chandy, Sasha's right hand man. She handles outreach, idea generation, recruitment, and any other shoes that might need filling. Outside of club work, she writes for our campus newspaper, The Cascade, watch RuPaul's Drag Race, and works on her independent research project in Biology. She's looking forward to interacting with anybody interested in the club!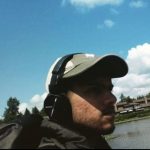 Siddhesh Saraf, Secretary
Siddhesh is a proud member of the Wildlife Protection Club. He met Chandannee at a club fair at UFV and I knew this club does something he believes in. He's a cinephile, enjoys listening to music and writing stories.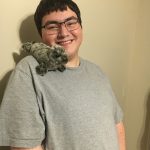 Chandler Farlin, Treasurer
Chandler is a 4th year student in the BA program with a major in economics. He's passionate about Indigenous economic development and conservation. In his spare time, he likes to learn new IT related skills and read non-fiction books.
---
WPC upcoming events!
Invasive Plant Pull

When: Stay tuned!
Where: Mill Lake Park, Abbotsford
The Wildlife Protection Club is organizing an upcoming invasive plant pull at Mill Lake Park in Abbotsford. This is a great opportunity to pull together and help slow the spread of invasive species and mitigate their impacts. If this is something you would like to get involved in, please email wildlifeprotectionc@gmail.com.
---
ZOOM Drop ins today
If you would like to drop by and ask a question or just stop in and say hello, we would love to see you!
Dr. Lucy Lee, Dean of the Faculty of Science is available from 11-11:30 am today ZOOM ROOM
Dr. Jason Thomas, Chemistry Department Head is available from 11-11:30 am today ZOOM ROOM
---
DAILY PRIZE DRAW
*To be eligible to win, you must be a UFV student who is currently taking one or more science courses. Be sure to come back again each day this week and read about our next student groups and enter the daily draw. You can continue to comment as much as you wish but can only win once. The winner(s) of today's draw will be contacted and announced on Day 5 of our online event.
To enter the draw(s) for today's prizes, please answer ONE of the following questions in the comment section below. Have fun!
Remember to include your student number (comments will be posted but student numbers will be removed prior to your comment going live).
Good luck!
#1 – What is the best meal you have ever eaten?
#2 – What book/movie would you change the ending to if you could?
#3 – Would you rather live on the beach or in a cabin in the woods?