Welcome to our final day of our Science Welcome Week!
We would like to announce the winners of Thursday's draw … drum roll please …

https://youtu.be/RodQMIIGvZc




Annabelle Czihaly

Tessa Lewis
If you haven't won this week yet, you still have today to enter for our final draws. *See below for full details.
Each year we invite other areas on campus to join our Science Social event. Whether you're looking to get involved in other initiatives at UFV, connecting with an Advisor to assist you throughout your university journey, or even looking for some career assistance, we've got you covered!
---
ADVISING CENTRE
The Academic Advisors help students plan their educational careers. They are here to help you select a program and assist you throughout your university journey.
They are currently offering virtual or phone appointments. Please select your preference when you book. You can also email questions to advising@ufv.ca.
We would like to introduce our Science Advisors: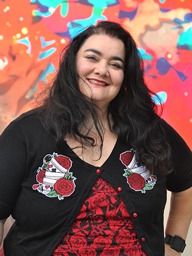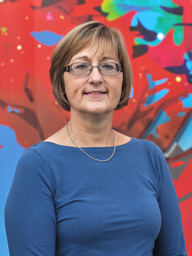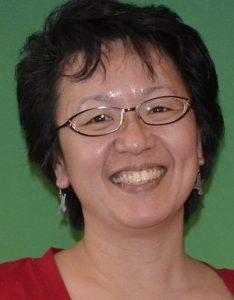 Website | advising@ufv.ca | Facebook | Twitter @UFVAdvising
---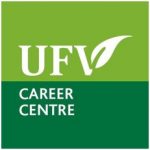 CAREER CENTRE

The Career Centre offers a variety of resources for students and alumni.
Career Services: Job posting through www.ufv.ca/jobs via CareerLink; Access to personalized career coaching appointments, workshops, student business cards, and recruitment events; and the UFV Career Fair
Co-op Education: A program that alternates periods of academic study with periods of work experience in a related field – graduate with a year of relevant experience! Must meet admission requirements.
Work Study: On campus, education-related positions (part-time). Positions are posted on CareerLink at the beginning of each semester.
Website | Career.Centre@ufv.ca | Facebook | Twitter @UFVCareerCentre
---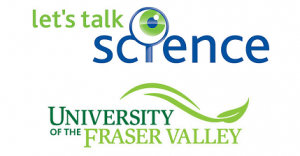 UFV'S LET'S TALK SCIENCE
Let's Talk Science (LTS) is a nationally-coordinated and funded program that brings together undergraduate student volunteers and K-12 students in our communities to share their interests in STEM https://letstalkscience.ca/.
At LTS we connect educators and youth with outstanding volunteers to deliver a wide variety of meaningful science, technology, engineering and mathematics (STEM) learning experiences in both school and community settings. The national Let's Talk Science Outreach program is offered free of charge thanks to our more than 3,500 post-secondary student volunteers at over 45 post-secondary Outreach sites, including ours at UFV.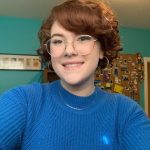 If you are interested in a career in STEM and passionate about education join Let's Talk Science. Contact Keara Parsons, UFV's new LTS Coordinator for volunteer opportunities for the coming year.
UFV LTS Website | ufvletstalkscience@gmail.com |
---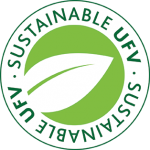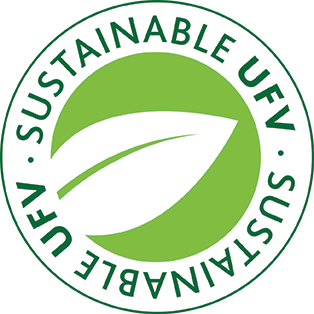 SUSTAINABLE UFV 
The purpose of the SustainableUFV collective is to connect those who are passionate about the environmental impact of our operations at UFV. The team is willing to champion the communication and actions that help spread awareness amongst our own colleagues and peers of our initiatives, projects, and programs. We welcome you to share your ideas on what our priorities should be, and what activities and communication strategies could be used to green the UFV campus.
The team is supported by the Facilities Management department and, for many initiatives, BC Hydro's Energy Wise Network. Participate as much, or as little, as your schedule and interests allow.
To find out more, please contact UFV Energy Manager Blair McFarlane at Blair.McFarlane@ufv.ca.
Website | Sustainability@ufv.ca | Facebook | Twitter @SustainableUFV
---
UFV CAMPUS RECREATION
Campus Recreation's goal is to provide students, staff and faculty with opportunities to actively participate in programs that foster enjoyable leisure experiences, healthy lifestyle practices, meaningful connections with peers and colleagues, and holistic learning. We also provide students the opportunity to bring their leadership and creative ideas to the table to help better Campus Recreation through Co-Curricular opportunities, volunteering or part-time employment.
Due to COVID, all in-person wellness & campus recreation facility, activities and programs are suspended until further notice as precautionary measures against COVID-19. Please check our virtual recreation page for opportunities to connect and stay active this Fall. This also includes all internal and external facility rentals, only scheduled varsity training is taking place.
Campus Recreation is encouraging everyone to stay active and practice self-care during this time; whether it's on-demand yoga in your living room, tossing a disc around in the backyard with your family or roommate, or taking a stroll around your block. Aiming to sit less this semester and set a goal to get 30 minutes of moderate physical activity every day will help you be successful this Fall.
Website | campusrec@ufv.ca | Facebook | Twitter @UFVRec
---
If you haven't had the chance to see our first issue of the Faculty of Science magazine which highlights the amazing science that is happening here at UFV, please check it out! I'm sure you'll see some familiar faces!
---
DAILY PRIZE DRAW
*To be eligible to win, you must be a UFV student who is currently taking one or more science courses. Be sure to come back again each day this week and read about our next student groups and enter the daily draw. You can continue to comment as much as you wish but can only win once. The winner(s) of today's draw will be contacted and announced on Monday, October 12.

To enter the draw(s) for today's prizes, please answer ONE of the following questions in the comment section below. Have fun!
Remember to include your student number (comments will be posted but student numbers will be removed prior to your comment going live).
Good luck!
#1 – What is the worst gift you have ever received?
#2 – What is the worst job you have ever had?
#3 – If you could go back in time, but couldn't change anything, what time would you go back to?
#4 – What made you choose UFV?