Welcome to DAY 3 of our Science Welcome Week!
We would like to announce the winners of Tuesday's draw … drum roll please …

https://youtu.be/BWWj_2yzkdA




Melanie Stevens-Franko

Stefan Halas
Remember, if you didn't win, you can continue to enter each day this week. *See below for full details.
Now without further ado, we would like to introduce our next two science student groups:

The Mathematics Student Association (MSA) is back and better than ever!
The Mathematics Students Association (MSA) is an association for all you math lovers out there. We are striving to build a community where people can exchange ideas, stay connected during the pandemic, and get to know one another. Everyone is welcomed, and appreciated.
We hope to work alongside the Physics Students Association for an event or two this year, and we will also be recruiting students to join the annual PUTNAM team where you can show off your math skills and represent your University all across the continent.
Check out their discord server to connect with classmates, ask questions about classes and studying, and just hang out!
For more information on the MSA please contact Carson.Chambers@student.ufv.ca
---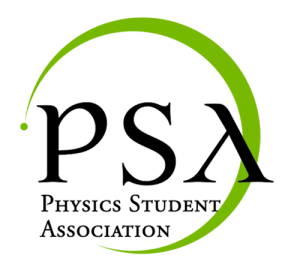 The Physics Student Association (PSA), as our name suggests, is all about physics and engineering! Every year, we plan multiple events to bring our students closer together, from corn mazes, study sessions at the BoardWalk Cafe, to our big year-end event, The Big Bang!
Due to COVID, this years' events will be held virtually. We've already arranged two guest speakers, one is a UFV alumni who's doing his PhD in experimental particle physics at SFU! The other speaker is pursuing her MSc at SFU in silicon quantum technology! Our goal this year is to bring people together and have some fun, in any format we can!
We have multiple channels to connect our students. Last years' president, Emily, set up a discord group to be used by all physics and engineering students. It's a great way to connect, ask for help, and have some laughs! We also maintain social media channels, such as Instagram and Facebook, to connect students no matter what their preferred platform is!
Our goal at the PSA is to bring students together for social and academic events and to foster camaraderie between students. Annabelle is looking forward to this next year as president. Her and her team can't wait for what's to come!
Website | ufv.physics@gmail.com | Facebook | PSA Facebook Group | Instagram | Twitter @UFVPSA
---
Let's meet the 2020-2021 executive team!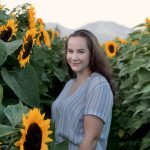 Annabelle Czihaly, President
"Hi everyone! My name is Annabelle and I am the PSA president! I'm a third year physics student and I have a passion for people, learning about black holes, and making wicked projects! My favourite thing I've made so far would have to be my Rubens' tube: a 5-foot-long metal tube that visually shows sound waves in fire! After doing a year of general studies, I decided to pursue physics and I haven't looked back since! My ideal career is something that challenges me and allows me to be around people. I plan to earn my PhD in Physics and perhaps become a professor! Feel free to give me a wave if you see me around UFV, I'm the talkative one in the physics wing!"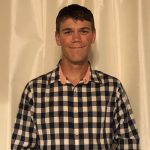 Garrett Paddon, VP Academic
"Hey everyone! My name is Garrett and I'm your VP academic. I am a fifth year physics and mechatronics student. This year I'm going to organize some guest lectures and if possible, some tours!"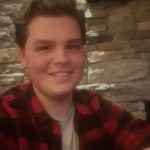 Halen Davies, VP Social
"Hi, I am Halen a third year Physics student in the Bachelor of Science program. As well as the physics degree, I am also pursuing a diploma in Mechatronics. To no surprise, my choice in studies was influenced by all the things I was obsessed with as a kid; space, comic books being the biggest influences (my favorite was Iron Man). My original career path was football, which I played for eight years until an injury put me on a more academic path. My dream career is working somewhere in the defence sector to try and help keep people safe, perhaps somewhere like Boeing or Lockheed Martin. If you see me around feel free to say hi or ask a question!"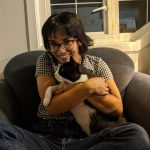 Kaitlyn Collantes, Treasurer
"Hello, I'm Kaitlyn! I am the treasurer of the PSA this year. I am currently in my fourth year studying physics and computer science at UFV. A big part of why I love UFV is the camaraderie between the physics students. My goal for this upcoming year is to bring people together even if we all can't hang out in the physics labs."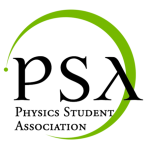 Aaron Thiesen, Secretary
"Hey everyone, I'm Aaron! I'm a 4th year physics student here at UFV!"
---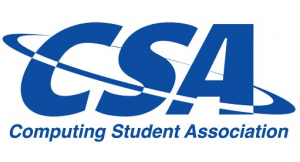 The Computing Student Association (CSA) has been around since 2006. Their goal is to provide a fun and enjoyable environment for students on campus and to help build a community of like-minded students from all disciplines in the CIS world.
Michael Bennett, CSA President – Michael.Bennett1@student.ufv.ca
Facebook | Website | Twitter @UFVCSA | cissa.ufv@gmail.com | Discord
The CSA's Discord server is available for both students seeking assistance with courses and those who just want to chat or play games.
---
ZOOM Drop ins today
If you would like to drop by and ask a question or just stop in and say hello, we would love to see you!
Dr. Lucy Lee, Dean of the Faculty of Science is available from 11-11:30 am today ZOOM ROOM
Dr. Jason Thomas, Chemistry Department Head is available from 12-12:30 pm today ZOOM ROOM
---
DAILY PRIZE DRAW
*To be eligible to win, you must be a UFV student who is currently taking one or more science courses. Be sure to come back again each day this week and read about our next student groups and enter the daily draw. You can continue to comment as much as you wish but can only win once. The winner(s) of today's draw will be contacted and announced on Day 4 of our online event.
To enter the draw(s) for today's prizes, please answer ONE of the following questions in the comment section below. Have fun!
Remember to include your student number (comments will be posted but student numbers will be removed prior to your comment going live).
Good luck!
#1 – What food are you always running out of at your house?
#2 – What is one thing in your life that you couldn't live without?
#3 – Would you rather have free Wi-Fi wherever you go or be able to drink unlimited free coffee at any coffee shop?