Welcome to DAY 2 of our Science Welcome Week!
We would like to announce the winners of Monday's draw … drum roll please …

https://youtu.be/KuCdYunicMQ




Sasha Tuttle

Heather Kelly
They've each won a $100 Gift Card to the UFV Bookstore! Congratulations!  Remember, if you didn't win, you can continue to enter each day this week. *See below for full details.
Now without further ado, we would like to introduce the next two science student groups: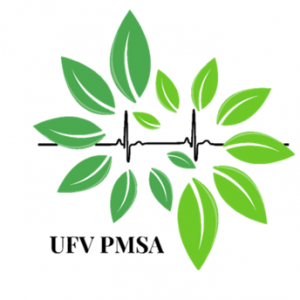 UFV's Pre-Medical Student Association is a student-led group with the goal of informing, educating, and connecting students with medical information and opportunities. We seek to aid our members through both the undergraduate experience and in preparation for a future in medicine.
The goal of the UFV Pre-Medical Student Association is to connect pre-med students, help them prepare for medical school, and gain knowledge about a career in medicine.
Facebook | Instagram | pmsa.ufv@gmail.com
---
Let's meet the PMSA 2020-2021 executive team!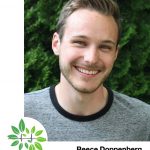 Reece Doppenberg, President
Reece is a 4th year biology student and his second year involved with the PMSA and is super excited to serve his fellow pre-meds in their mutual goals. He's passionate about community at UFV and hopes to foster that through the association this year. Outside of the association he is an SLG leader and is also the SUS Faculty of Science rep. In his spare time you'll find him playin his guitar.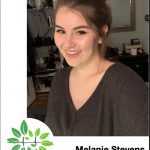 Melanie Stevens-Franco, Vice President Internal
Melanie is a 4th year BSc student, biology major, kinesiology minor (and pre-med concentration). She has been the VP Internal since January 2020 when the association was revived. She is a person of many titles (PRLC Assistant, Lead Level 3 Mentor, UFV Ambassador, Saint John Ambulance Volunteer, and Starbucks Barista). In her spare time she loves to cook and experiment with new recipes, go for walks, do puzzles, and relax with a face mask and tea!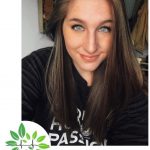 Hailey Flikemma, Vice President External
Hailey is a 3rd year biology major. In her spare time you can find her at her desk studying something or snuggling her fluffy puppy.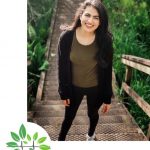 Opharsh Lail, Vice President of Event Coordination
Opharsh is a 4th year biology major. When she's not studying you'll likely find her on YouTube watching travel vlogs!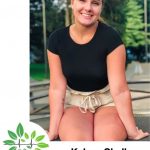 Kelsey Challman, Vice President of Marketing
Kelsey is starting the second have of her fourth year. She has been working as a lab technician in Vancouver for the past 8 month and is excited to get back to her studies. She loves being outside kayaking and hiking, but still finds time to karaoke (especially the country kind)!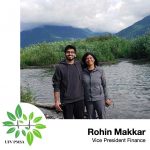 Rohin Makkar, Vice President of Finance

Rohin is a 4th year biology major and brings with him his great sense of humour.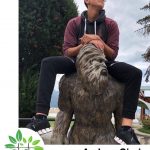 Andrew Girgis, Second Year Representative
Andrew is a 2nd year biology major. He's here to make sure everyone remembers what it's like to be a new student on the path to medicine. When he's not in class you'll find him studying, learning how to cook or watching movies.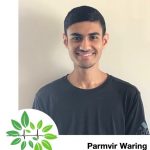 Parmvir Waring, Upper Year Student Representative
Parmvir is a 4th year BSc student at UFV, majoring in biology and minoring in kinesiology. Outside of school and volunteering, he is very passionate about sports, particularly basketball and track and field.
---
PMSA upcoming events!
MCAT Night
When: October 15
Time: 6:30 – 8:00 pm
Where: Blackboard
From today until October 15th the PMSA will be collecting MCAT related questions from students who have questions about the MCAT! On the 15th they will be running a "sit down" talk about MCAT on Blackboard. This will allow students to ask questions live. The talk will cover topics such as what is MCAT? What classes should you take? When should you start studying? What does the actual process look like? **Those who take part and stay for the event and interact will also be entered for a prize.
---
UFV Health & Medicine Club
The UFV Health and Medicine Club was created to fulfill student's passion for health and medicine. Our main goal is to promote healthy, active and safe lifestyles for all students on campus. We will also discuss, educate and debate topics related to the field of health and medicine. The club will bring awareness to ongoing local and global health issues and encourage students to take initiative. We recognize how important it is to give back to our community so we will work with community members and organizations to arrange volunteer opportunities. If you are thinking of a career in healthcare or just passionate about health and medicine in general we are the perfect club for you.
---
Let's meet the UFV HMC 2020-2021 executive team!
Pavandeep Judge, President
Pavandeep is a 2nd year BSc student and the Founder of the HMC. In his spare time he enjoys watching hockey (Go Canucks Go!) and listening to music.
Hailey Flikkema, Vice-President General
Hailey is a 3rd year biology major. She is a pre-med student currently preparing for her MCAT! If she's not at school or studying you can find her snuggling with her puppy, spending time with her fiance, or watching a movies with family.
Laith Jaraiseh, Vice-President Communications
Laith is a 2nd year biology major. His overall goal is to create a better world and change the world for the better. He enjoys reading books related to history/politics, learn about science related topics and likes meeting new people.
Sarbjot Nijjar, Treasurer
Sarbojot is a 4th year biology major and kinesiology minor. When she's not studying you'll find her painting, walking her dog, or making lattes. She's played rugby for 8 years and soccer for 4 years so if you see her feel free to stop and say hi and talk about the New Zealand All Blacks.
Erin Howard, Secretary
Erin is a first year student in the nursing track program. She hopes to get into nursing next fall! She loves being outdoors, playing guitar and watching Netflix!
---
ZOOM Drop ins today
If you would like to drop by and ask a question or just stop in and say hello, we would love to see you!
Caroline Majeau, Administrative Assistant for the Faculty of Science is available from 1-1:45 pm today ZOOM ROOM
---
DAILY PRIZE DRAW
*To be eligible to win, you must be a UFV student who is currently taking one or more science courses. Be sure to come back again each day this week and read about our next student groups and enter the daily draw. You can continue to comment as much as you wish but can only win once. The winner(s) of today's draw will be contacted and announced on Day 3 of our online event.
To enter the draw(s) for today's prizes, please answer ONE of the following questions in the comment section below. Have fun!
Remember to include your student number (comments will be posted but student numbers will be removed prior to your comment going live).
Good luck!
#1 – If you could major in anything and be guaranteed a steady job after university, what would you pick?
#2 – Who is your role model in life?
#3 – Would you rather never have to clean a bathroom again or never have to do dishes again?