Welcome to DAY 1 of our Science Social Event!
Don't forget to enter our daily draws this week by answering one of the questions below in the comment section. *See below for full details.
Now, go grab a beverage and a snack and let's get this party started!
We would like to introduce our first two science student groups of the week. Please note, they are not in any particular order throughout the week.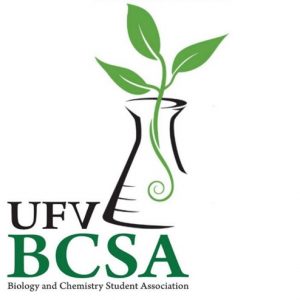 The Biology and Chemistry Student Association (BCSA) is made up of students who are currently taking a biology or chemistry course at UFV. The main purpose of the BCSA is to assist students studying the scientific subjects of Biology and Chemistry at UFV. They encourage the participation of biology and chemistry students in campus events put on by Student Life and other associations and clubs. They maintain an open, non-intimidating, environment in which students can feel at home in the Faculty of Science. The BCSA Executive Team plans and holds many events throughout the year.

Facebook | Instagram | Discord | bcsa.ufv@gmail.com
Check out our discord server to connect with classmates, ask questions about classes and studying, and just hang out!
---
Let's meet the 2020-2021 executive team!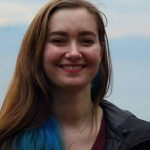 Katriana Van Woudenberg, President
Katriana is a third year BSc student majoring in biology, and planning on becoming a veterinarian. She loves working with all kinds of animals, and her spare time likes to draw, read and ride horses. She also loves hiking and exploring the beauty of nature.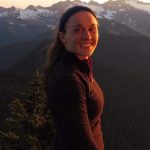 Heather Kelly, VP Academic
Heather is a third year BSc student majoring in Biology with a pre-med concentration. In her spare time she loves to hike, travel, and volunteer.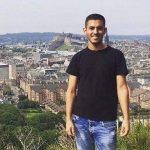 Kabeer Poonia, VP of Finance
Kabeer is a fourth-year BSc student with a major in biology and a minor in chemistry. When he's not at school or volunteering he loves being outside and playing sports.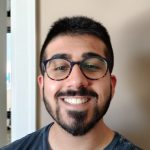 Rohin Makkar, Social Media Extraordinaire
Rohin is a fourth year biology major.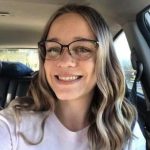 Alison Derksen, VP Communication
Alison is a fifth year BSc student with a biology major, psychology minor, and a pre-med concentration. When she's not studying she loves to read, hit the gym, and travel.
---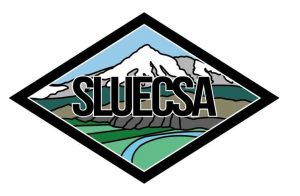 The School of Land Use and Environmental Change Student Association (SLUECSA) was founded in 1995 to provide both an information academic and social environment to geography students.
Since then, SLUECSA has sponsored many events, including a ski trip to Manning Park, paintball, hikes to Lightening Lakes and Teapot Hill, white water rafting, a skating party, student-faculty Christmas socials, student-faculty bowling nights, and Halloween corn maze visits. Other activities have included attending guest lectures at Lower Mainland universities, as well as pub and movie nights.
Joining SLUECSA provides a great opportunity for students to get involved in departmental life, and meet other students who share similar interests in a casual setting.
Website | Facebook  |  gus@ufv.ca
---
Let's meet the 2020-2021 executive team!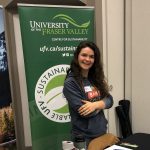 Kaitlin James, President
Kaitlin is a fourth year student at UFV working towards a science degree majoring in geography, with a minor in biology, as well as a certificate in GIS. When she is not busy with studying or work, you will find her out exploring nature in any way she can, be it camping, mountain biking, or hiking.
---
ZOOM Drop ins today
If you would like to drop by and ask a question or just stop in and say hello, we would love to see you!
Dr. Lucy Lee, Dean of the Faculty of Science is available from 11-11:30 am today ZOOM ROOM
Dr. Jason Thomas, Chemistry Department Head is available from 12-12:30 pm today ZOOM ROOM
Caroline Majeau, Administrative Assistant for the Faculty of Science is available from 1-2:00 pm today ZOOM ROOM
---
DAILY PRIZE DRAW
*To be eligible to win, you must be a UFV student who is currently taking one or more science courses. Be sure to come back again each day this week and read about our next student groups and enter the daily draw. You can continue to comment as much as you wish but can only win once. The winner(s) of today's draw will be contacted and announced on Day 2 of our online event.
To enter the draw(s) for today's prizes, please answer ONE of the following questions in the comment section below. Have fun!
Remember to include your student number (comments will be posted but student numbers will be removed prior to your comment going live).
#1 – What made you choose UFV?
#2 – When you were little, what book did you love?
#3 – Would you rather have unlimited sushi for life or unlimited tacos for life?