The Faculty of Science awarded 95 Bachelor of Science degrees, 7 Associate of Science degrees, 2 Bachelor of Agricultural Science degree, 4 GIS Certificates, and 7 Engineering Physics Mechatronics Diplomas on June 4, 2019. Congratulations to each and everyone of you!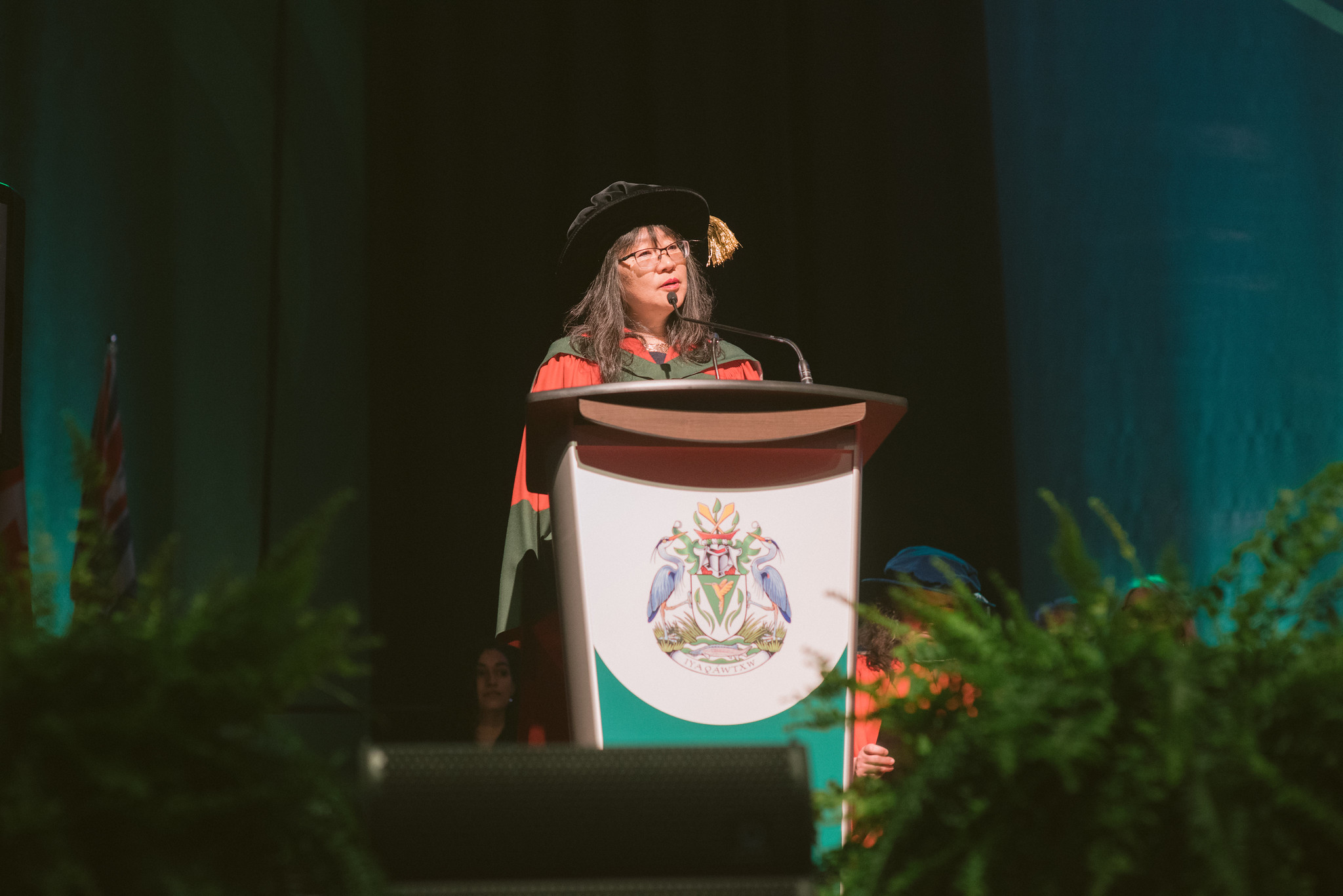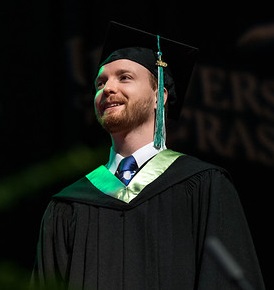 Perrin Waldock, received the Governor General's Silver Medal. He earned a near-perfect grade point of 4.32 out of a possible 4.33. He graduated with a BSc with Honours, Physics major and Computing Science minor.
You could be forgiven for having a sense of déjà vu when hearing the name of the 2019 winner of the Governor General's silver medal at UFV, awarded to the top graduate in a bachelor's degree program. That's because Perrin Waldock was also the 2018 winner of the Governor General's collegiate bronze medal, awarded to the top graduate in a diploma program.
Perrin is a double graduate from UFV. He took advantage of an option within the Bachelor of Science degree that allows physics majors to also complete the Engineering Physics in Mechatronics diploma, a two-year credential that can be taken on its own or blended in with a the physics degree. [Continue reading in UFV Today]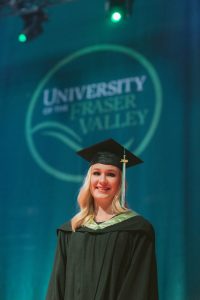 Lauren Westhaver, received the Faculty of Science Dean's Medal of Excellence. To be eligible for this award, the student must graduate from a degree program and have attained a minimum grade point average of 3.75 on courses required for the degree. Lauren exceeded the criteria with a 4.18 GPA! She graduates with a BSc, Physical Geography major.
Lauren is passionate about the environment and conservation and will be pursuing that passion as her life's work.
I have truly loved my studies of physical geography at UFV and I have never felt more connected and passionate about anything before. Every topic and every course I took through my degree deepened my connection to the natural environment and proved to me that I was exactly where I was meant to be.
We wish her all the best as she begins a new chapter at the Canadian Food Inspection Agency.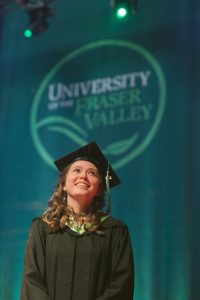 BSc graduate, Rebecca Robertson, addressed the graduating class of 2019. Her love of science and enthusiastic pursuit of learning and sharing knowledge are evident in her diverse paths of study at UFV. Rebecca graduates with a BSc, Mathematics major, Physics minor, Chemistry minor, Intermediate Proficiency Associate certificate in German, and an Advanced Proficiency certificate in Spanish!
Remember! Keep, develop and grow your support network as you grow and take on new challenges.
We wish her all the best on her next chapter!
---
Following convocation the graduates gathered to celebrate with family, friends and faculty.
Be sure to also check out our UFV Flickr for more photos from all 4 ceremonies including the Alumni Photo Booth!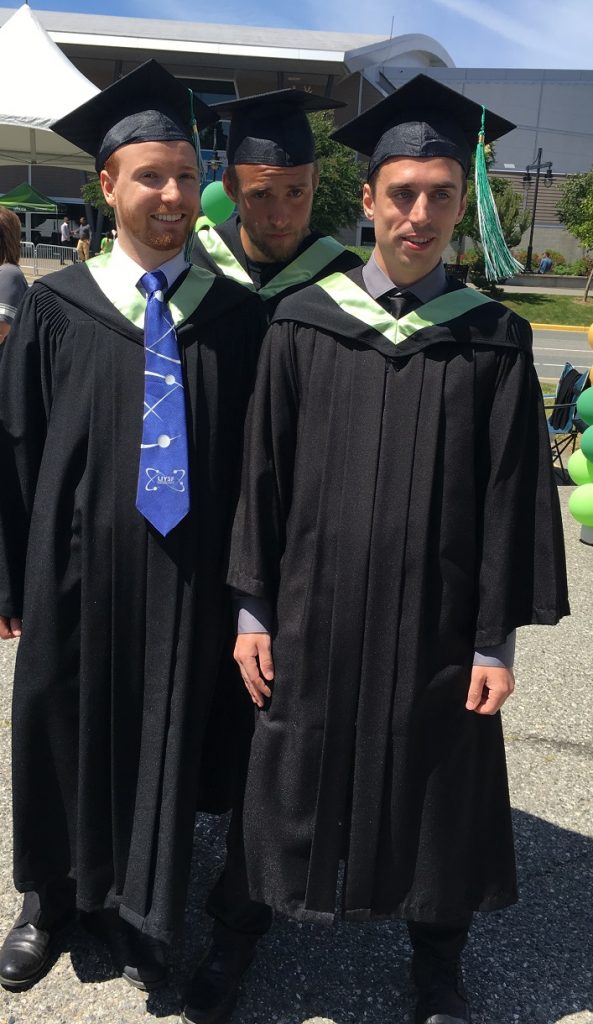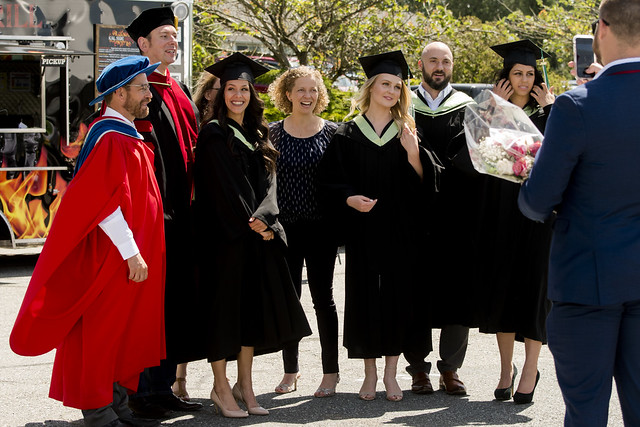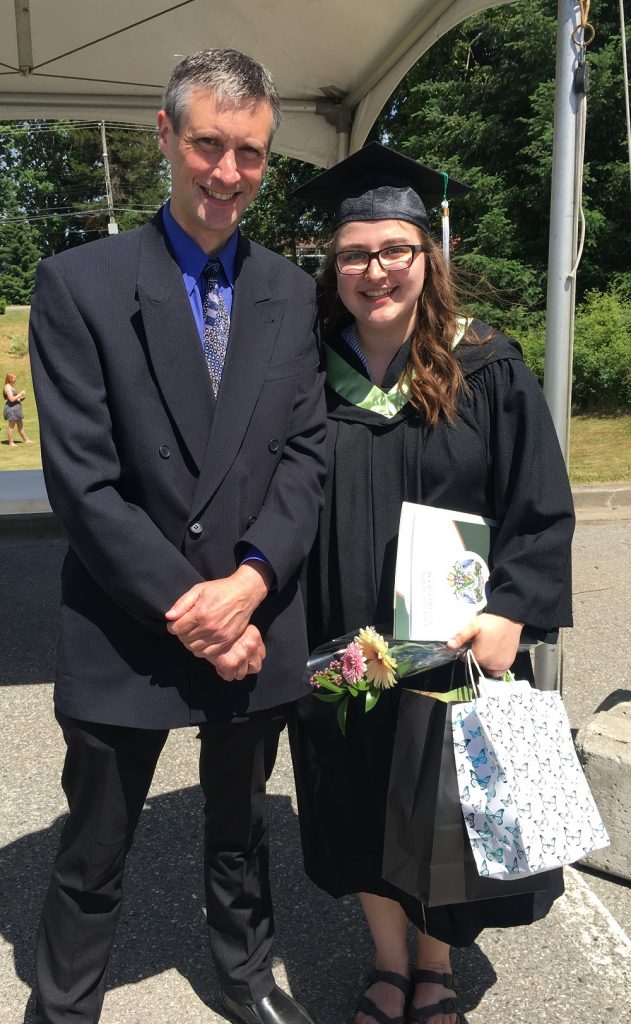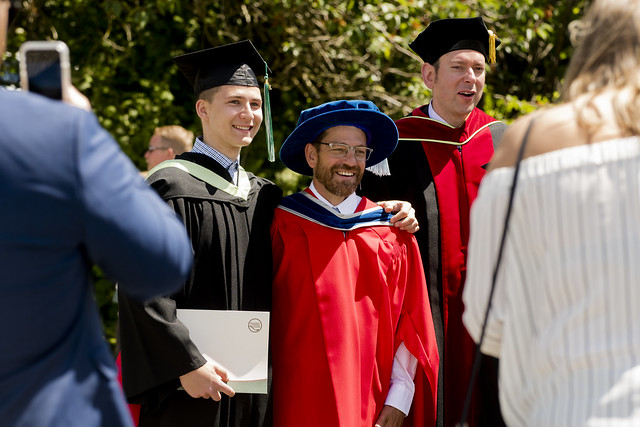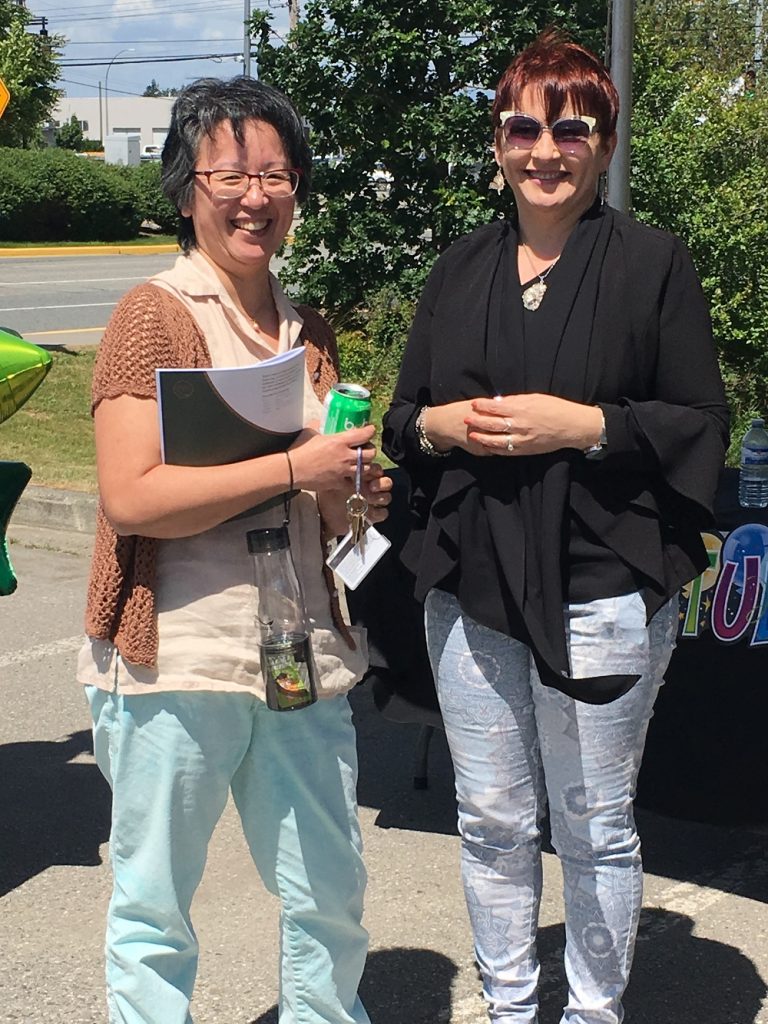 Attention: Biologists Graduating! #yaybiology #ufv #ufvscience

Posted by UFV Faculty of Science on Tuesday, June 4, 2019