The 102nd Canadian Chemistry Conference and Exhibition (CCCE 2019) was held in Quebec City June 3-7, 2019. This annual gathering continues to be Canada's premier conference for chemistry and the chemical sciences.
Nine UFV Chemistry students accompanied by two of their supervisors, Professors Linus Chiang and Golfam Ghafourifar, joined 32 other participating countries in poster presentations and talks.
Congratulations to all of you! You represented UFV with pride!
THE CHIANG LAB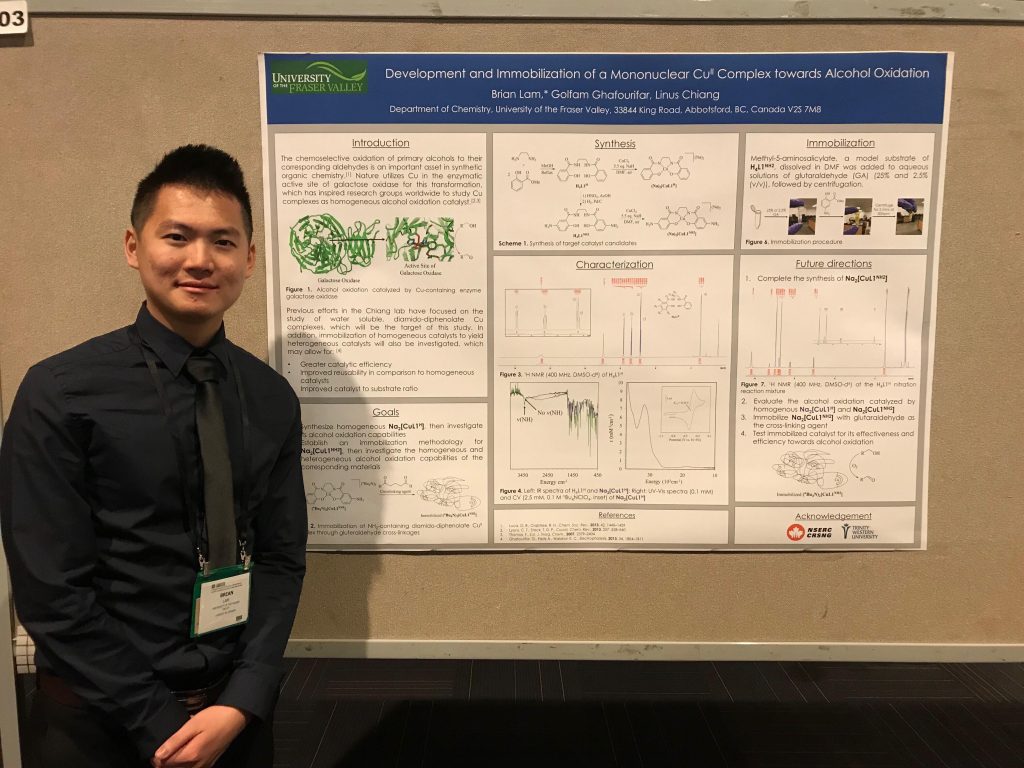 Anmol won for his poster in the Inorganic Chemistry Division of the Chemical Institute of Canada.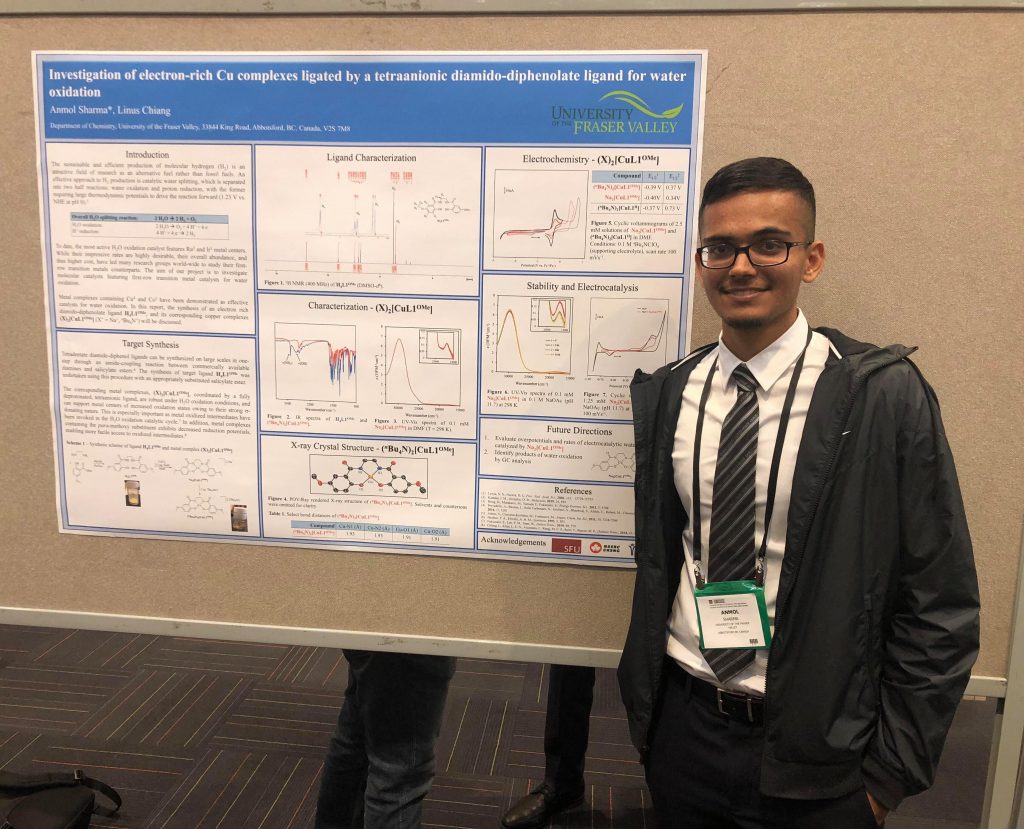 THE GHAFOURIFAR LAB
Kaeden won 1st Place at the Undergraduate Student Poster Competition, Analytical Chemistry Division of the Chemical Institute of Canada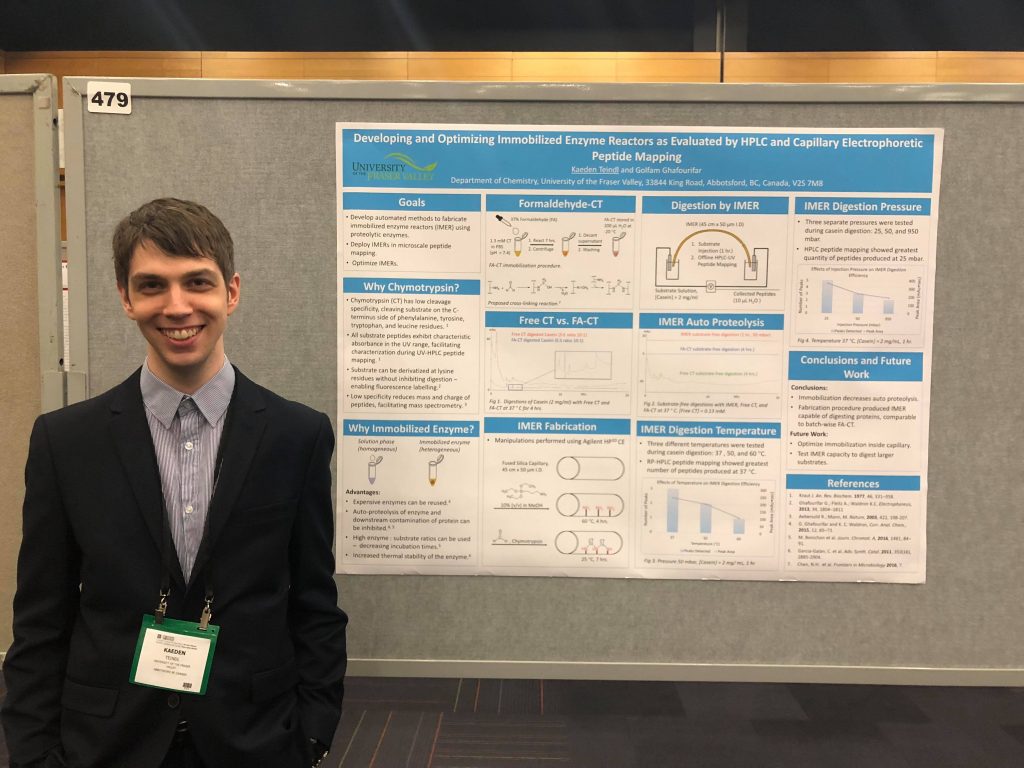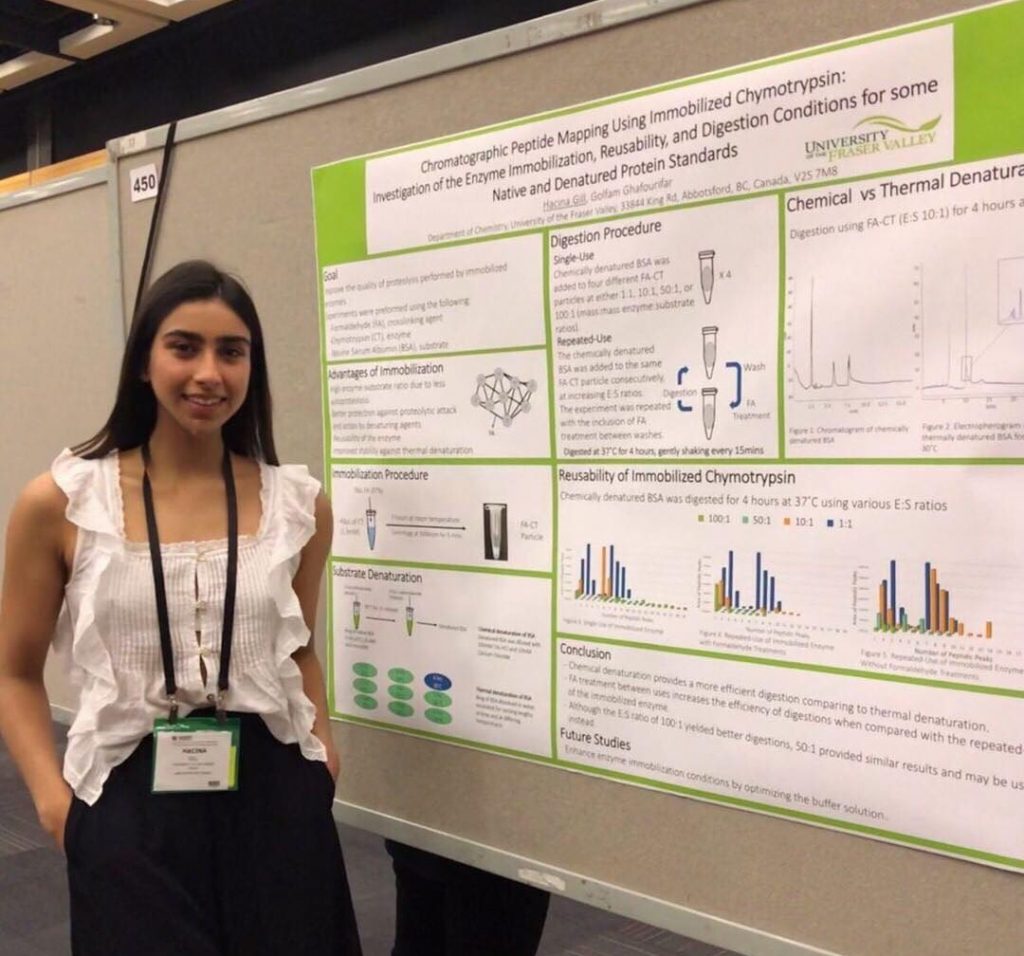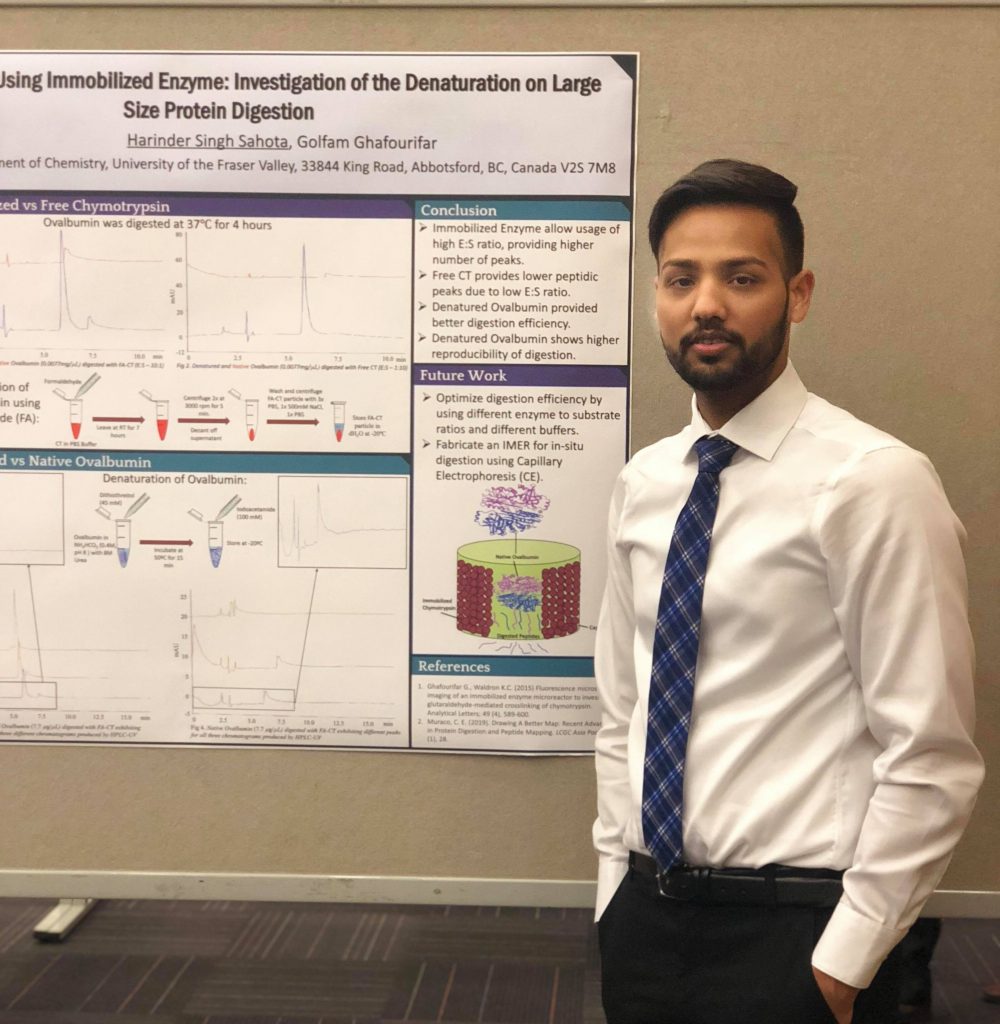 THE WEINBERG LAB