Hello audience!
Wow, what a day. Whether it be literal flight, or a feeling of euphoria, everything today seemed to revolve around flight and weightlessness.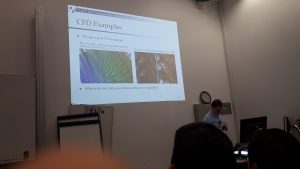 Our day begins with the LIYSF Alumni specialist lectures. Today, I attended a lecture delivered by Dr Stephan Priebe, who spoke about aerodynamics, turbulent flow, and computational fluid dynamics. I learned a great deal about certain terms used to describe airfoils and wings and also got to see how streamlines and air pressures vary around these airfoils. It was a very fascinating lecture that I had the honor of concluding with a short summary and thank you on behalf of the forum.
Next on the agenda was a plenary from entrepreneur and space tourist Mark Shuttleworth. Mark's lecture was a story about his life and how his ambitions to study science carried him through his many careers and shaped his outlook on life. He talked about how he had attended LIYSF before and about how he trained as a cosmonaut and got the opportunity to be aboard the International Space Station. Mark's lecture was an informative narrative, and he provided scattered bits of wisdom that I am glad to take away from the experience.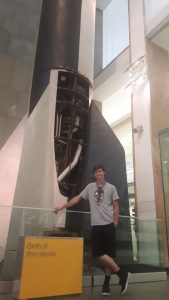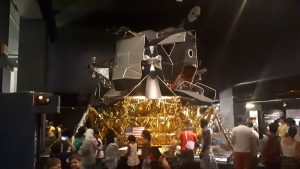 Following the lecture, we all made a visit to London's Science Museum. The first exhibit of this place was filled with all things to do with space. Old rocket parts, thrusters, an apollo crew capsule, a planet info display, a moon lander replica, and many blurbs of information that talked about past and future methods of space travel. This section easily filled up a good section of my phone's memory with photos and videos. In other parts of the museum, I snagged some pictures of old airplanes, cars, and engines. All manner of large industrial machines and even newer technologies. The above floors consisted of a biology and genetics exhibit, an atmosphere and pollution exhibit, and finally an area of interactive exercises and games that pointed out science and technology for the future. So much history, so little time.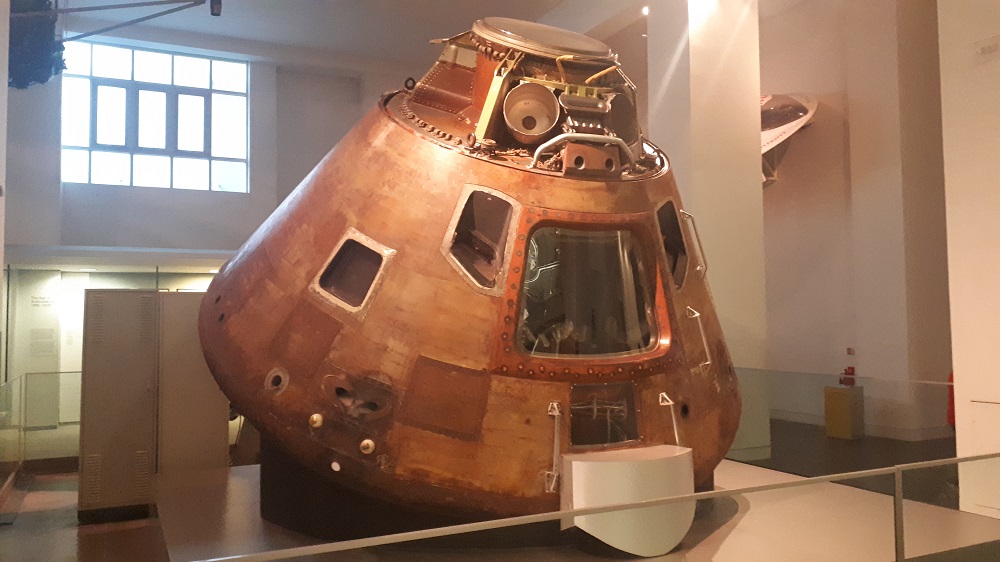 And so this brings us to the evening.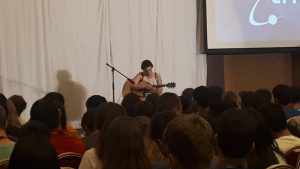 Once again, more theater. Tonight was the International Cabaret! It featured many acts including but not limited to: Pop dance groups, solo singing of a famous tango, incredibly fast hand dancing, covers of modern music via guitar and vocals, and even some lovely acoustic guitar instrumental pieces. I, myself, got to perform tonight. It was the first time I've been on stage in such a long time and it was such a rush. I sang, acted, and danced my way through Footloose's musical number I Can't Stand Still. I got such a rush and was so happy I got this opportunity!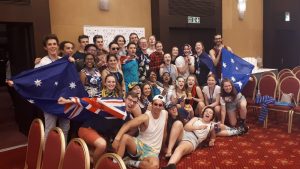 Whether I had the feeling of flight, or I was eagerly snapping photos of creations that could fly, today seemed to revolve around flying, and I'm more than happy with that!
As always, cheers and goodnight,
Nikola T.
LIYSF 2018