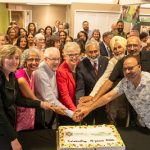 In 2004, a group of visionaries got together and brainstormed the ideas of engaging the South Asian Community in academia, research, and community building for the benefits of bringing equity, diversity, and inclusion for all on common grounds.
In 2016, the CICS "Centre" took a wider turn to change into an "Institute" and was named the South Asian Studies Institute (SASI).  It was a name change for the four walled U-House, which is an iconic space in the University of the Fraser Valley where countless events have happened ranging from Vaisakhi, Diwali, and Holi to hosting musical 'Baithaks" and literary conferences, Readers, and Writers' festivals to meaningful commemorations.
Five years later, at the 15th anniversary joyful celebrations, 150 guests including colleagues, friends, community, and well-wishers gathered for an evening of recognition, accolades, and future goals. The SASI released a 300 pages memory book which includes the history of a shared journey, and testimonials of building an engaged research community. SASI Director, Dr. Satwinder Kaur Bains stated, "Fifteen years as a Research Institute and Centre have been fulfilling, ground-breaking and rewarding."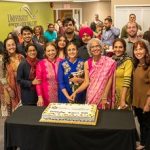 UFV President and Vice-Chancellor, Dr. Joanne MacLean gave testimony about SASI as an institute of South Asian Diaspora's success and challenges within the context of a 119 year Canadian history. "It has brought to our university and the Fraser Valley many scholars and dignitaries who have engaged, challenged and enriched us".
"SASI's reputation has many times put UFV 'on the map' locally, regionally, and nationally. It is a place for international students seeking to adapt to Canadian University life," wrote Dr. Garry Fehr, AVP Research and Graduate Studies.
Director Dr. Satwinder Bains is grateful to many who came along this far and gave thanks as she stated, "We have many people to thank who stood by us, colleagues who walked with us, leaders who lead the way, friends who held our hand, many that motivated us, spurred us on, supported our ideas and research, philanthropists who fundraised with us, donated money, time and energy to our many projects, and who always said yes, showed us what it means to be effective and meaningful in all that we do and much more. Thank you to you all, you are too many to name, but our pleasant sentiments are always present in our ongoing interactions".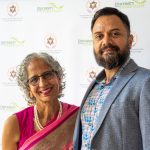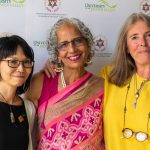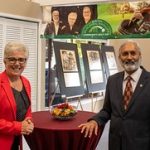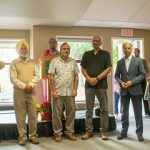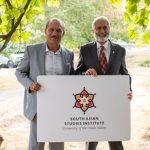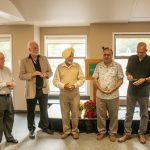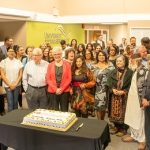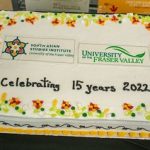 Dr. Mark Evered, UFV's President Emeritus in his congratulatory note said, "My presidency overlapped eight of the fifteen years of development of this remarkable project, and I relished every opportunity to participate in SASI-driven activities in our community here and in India.  Because, to me, SASI put proof to our claim that we were a University that returned meaningful value to the community that supported us."
Honorable Michael de Jong, The MLA of Abbotsford West, who has been supporting the SASI since the beginning stated in his message, "Fifteen years ago, I was fortunate to have participated in the unveiling of the institute. I am very proud of the support the previous government was able to provide and the role it played in helping bring about the creation of this institution. This includes the establishment of UFV as a full university and the establishment of the UFV India Chandigarh campus".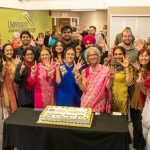 Pictures of the event can be found in the link below
https://www.flickr.com/photos/ufvcics/albums/72177720302702620
For more information about our upcoming events and conferences, please visit and like our Facebook page  https://www.facebook.com/ufvsasi/ 
To know about our latest projects, Please visit https://www.ufv.ca/sasi/
For South Asian Digital Archives Project https://sacda.ca/