Ten University of the Fraser Valley nursing students recently completed a two-week–long study tour to Sierra Leone to witness first-hand global health issues and challenges in a low-income country.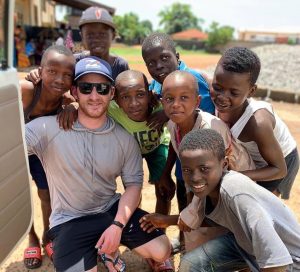 The study tour was part of the global health elective course within the UFV Bachelor of Science in Nursing degree program. Nursing faculty member Catherine Smith served as primary tour leader and supervisor, with help from faculty members Adele Phillips and Janice Savoy.
Smith is a proponent for global health engagement and scholarship. She is heavily involved in strategic planning and health care delivery in Makeni, Sierra Leone, as part of her work as director and Vice-Chair of ReSurge Africa. She is also an advocate of advancing nurse education through her work with the nursing school in Makeni.
By placing the students in healthcare settings with a population that has faced the devastating effects of civil war and a crisis of Ebola, study tour organizers gave them the opportunity to witness projects managed by the World Health Organization, UNICEF, various NGOs, and local health partners. Students connected with the community to support sustainable practices and share hands-on learning opportunities that enriched the experience of Sierra Leonean locals too.
"Sierra Leone is a beautiful country. The people are among some of the kindest and most welcoming individuals I have ever met," says Samantha Ray, who graduated from the Bachelor of Science in Nursing program at UFV Convocation on June 5.
The students' role was to learn from local nurses and healthcare staff, observe and participate in care when appropriate, and mingle with Sierra Leonean nursing students and faculty in order to gain perspective of what it means to be a healthcare provider in West Africa.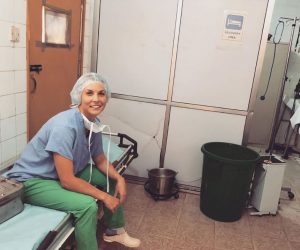 "Access to health care, clean water, education, livelihood, food security, and sanitation is a daily struggle and a challenge. The experience gave the students a true perspective of what it means to live with these challenges," says Smith. "They saw the importance of interconnecting healthcare and secure livelihood projects in a developing country; this is pertinent in breaking the cycle of poverty."
Nurses play a crucial and dynamic role in health care. They need to be confident communicators and are often a source of empowerment for their patient's access to care. International education experiences, particularly in professional health programs, are an important component for preparing students for broader responsibilities.
The course is an example of the UFV Faculty of Health Sciences' approach to preparing health and wellness leaders in the local community and beyond.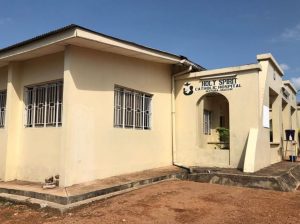 But the experience didn't come without a challenge for the Canadian nursing students. Placed in an unfamiliar environment where health inequity was painfully obvious, UFV nursing student Amy Mueller describes her time in Sierra Leone as life changing.
"We were able to spend time at the government hospital in Makeni. There was a young boy lying in his mother's arms in the ICU. His mother picked him up to readjust the cloth that covered a large second degree burn over most of his lower body. This boy was in obvious discomfort. All of the things we would do at home rushed to my head. It hurt my heart to know this boy might be suffering. It wasn't because the sight upset me, it was because it broke my heart to know that because of the location someone was born in the world, the care they received may be inadequate. Despite these challenging circumstances, the people in Sierra Leone are incredibly resilient," says Mueller.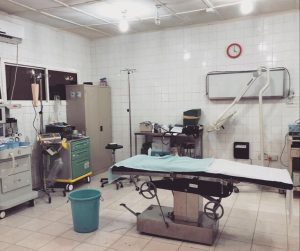 For student Luke Sanderson, the trip to West Africa strengthened his sense and appreciation for community building.
"During our first hospital visit we walked past a group of mothers and their newborn babies outside resting in the shade. As we approached, our hospital guide took the hand of one of the mothers and suddenly the whole group broke out into song! This moment was so heartwarming, seeing everyone joyous, I forgot I was in a hospital for a moment. It was this sense of community and togetherness that makes me admire Sierra Leone," says Sanderson.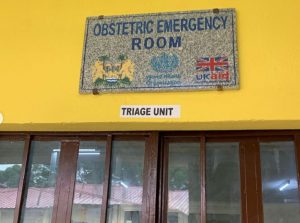 Smith is hopeful this venture will develop into a two-way partnership with UFV and local universities in Sierra Leone. "I am very mindful about not taking from Sierra Leone but giving back as well," says Smith. "We live in a society where stereotyping is easily done. Don't let biases influence or taint the image of a low-income country. You will still meet genuine, generous, helpful, and kind people. Experience before you judge!"
Some students commented that no textbook or nursing lecture could have taught them as much about culturally competent care as this experience did.