Working as a nurse demands well-articulated leadership and communications skills.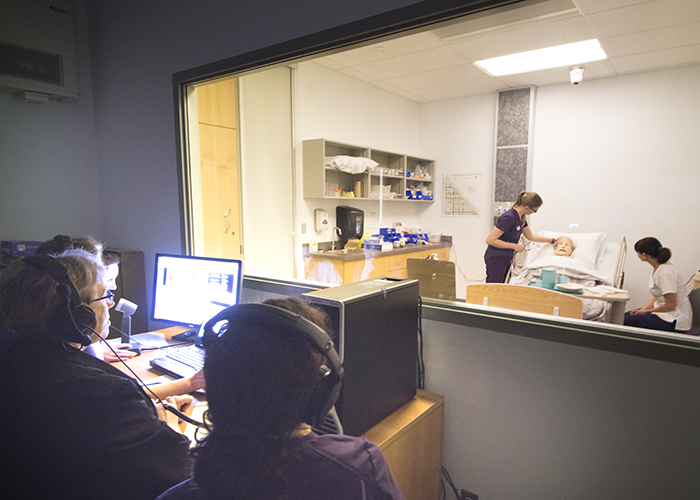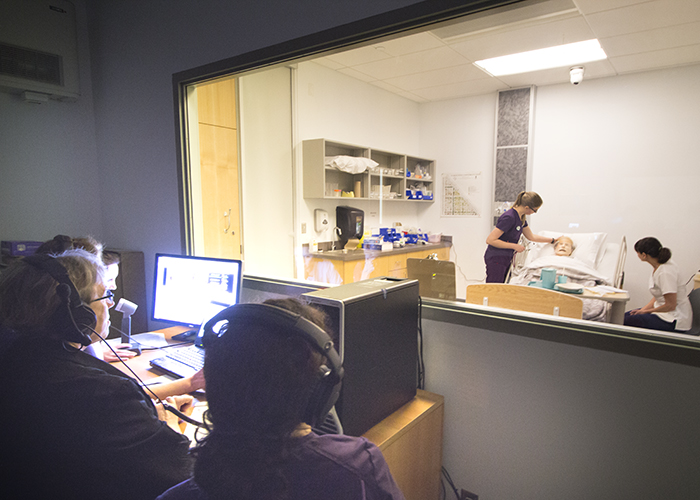 Working collaboratively, students from the Bachelor of Sciences in Nursing stream worked alongside Health Care Assistant students in a recent simulation exercise to develop both communication and leadership skills.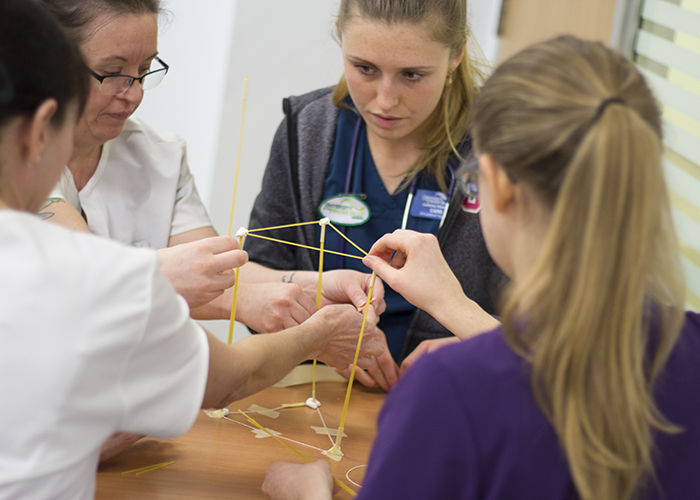 Part of this exercise involved taking part in the spaghetti marshmallow tower challenge, followed by a simulation exercise drawing upon both skills for care of an elderly patient.
About UFV Nursing:
The Bachelor of Science in Nursing program is approved by the College of Registered Nurses of British Columbia. Graduates are eligible to write the NCLEX licensure examinations. UFV provides course delivery options that are flexible wherever possible and include independent study, lectures, seminars, multimedia approaches, and simulation in labs and tutorials. Clinical experiences occur in hospitals and community agencies with supervised practica, preceptorships, and observational experiences.
The 24-week Health Care Assistant (HCA) certificate program is designed to provide students with opportunities to develop the knowledge, skills, and attitudes necessary to function as front-line caregivers and respected members of the health care team, in community and facility settings.