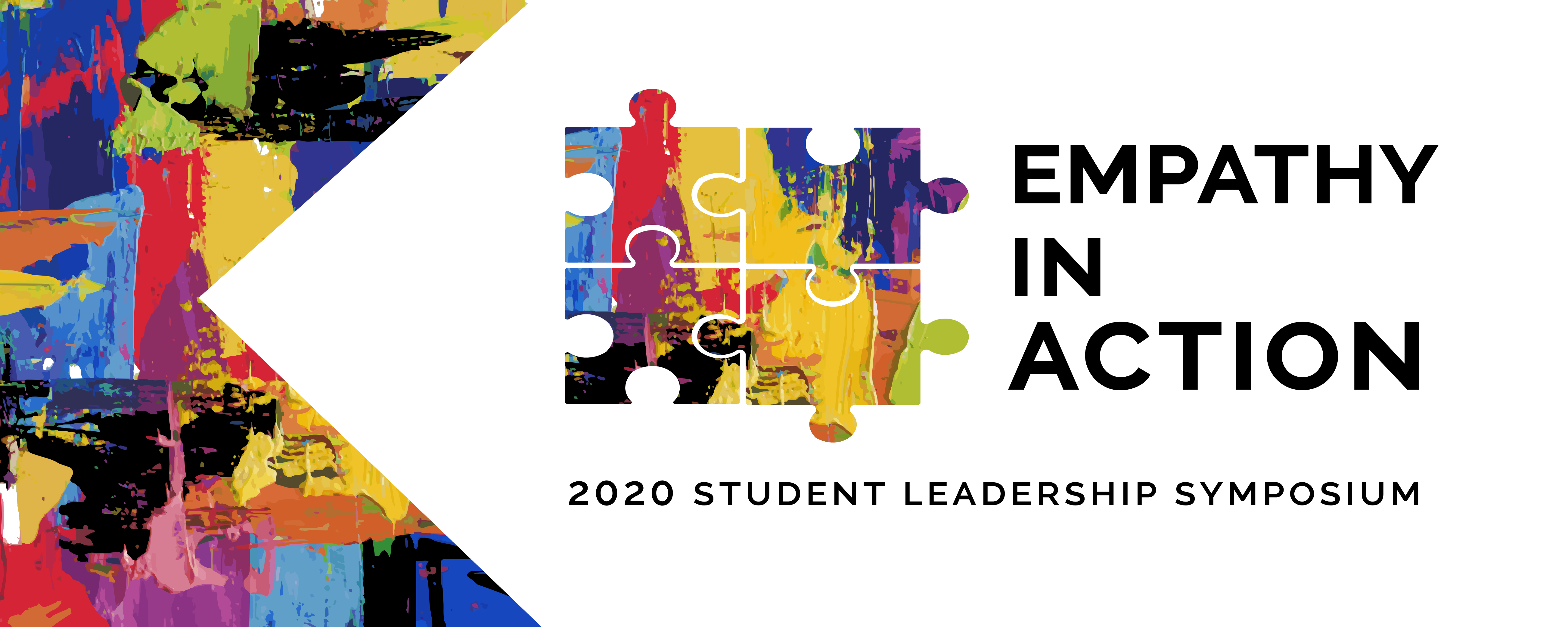 Invitations have now been sent to select College of Arts students for the 2020 Student Leadership Symposium (SLS). This year's SLS theme is designed around the topic of personal empathy, which is core to the development of mindful leadership.
When: Friday, January 3, 2020 from 8:00 am - 4:00 pm
Where: Building K, Abbotsford Campus (*See Schedule below)
PLEASE CONTACT ARTSEVENTS@UFV.CA IF YOU HAVE ANY QUESTIONS.
---
Theme
Our Theme for the 2020 Student Leadership Symposium is Empathy in Action.
UFV Visual Arts student Chantelle Trainor-Matties designed this year's Empathy in Action artwork, which was incorporated into the symposium's logo.
---
Keynote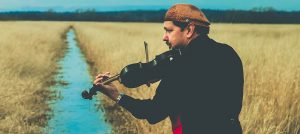 Swil Kanim is a US Army Veteran, storyteller, actor and classically trained violinist who grew up in Washington State. For many years he has traveled up and down the West Coast, playing violin and telling stories at schools, community events and festivals. He plays his own compositions, which incorporate classical influences but are infused with his own life and musical influences. Swil Kanim has been a featured performer at the American Indian Film Awards in San Francisco since 2003. The recipient of many awards and honors, Swil Kanim performed at the West Coast American Indian Music Awards in 2008, where he was presented with both the classical and traditional instrument awards. That same year he was invited to perform for the Dalai Lama at Key Arena in Seattle for the Seeds of Compassion event. He passionately encourages and inspires people of all walks of life to Honor their vision and follow their passion.
KEYNOTE PRESENTATION: The Art of Honor
Swil Kanim is a member of the Lummi Nation, and is a critically acclaimed violinist, storyteller and actor. He is a strong advocate of self-expression to create stronger community. He has shared the stage with spiritual leaders such as Chad-das-ka-dum Witch-ta-lum and the Dalai Lama. Yet, he says, "My greatest accomplishment is overcoming the internalized oppressive thought that no-one wants to hear what I have to say."
Through his keynote address, The Art of Honor, Swil Kanim will share his story with the audience using music, and audience interaction.  He will explore the Elements of Honor and how we can recognize and use these elements in all aspects of our lives.
---
Featured Presenters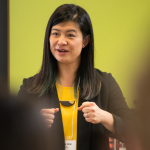 Angela Low is a specialist in emotional intelligence and developmental psychology. She has been developing resources and facilitating workshops on emotional intelligence for 12 years in China and Canada. In Vancouver she works with the Dalai Lama Center for Peace and Education, the YMCA, and the YWCA amongst others, to bring Social and Emotional Learning into schools and communities. Angela is currently completing her doctoral studies at the University of British Columbia, where she is conducting research on the roles of shame and joy in parent education.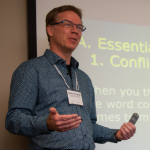 Dr. Steven Schroeder is a Teaching Chair in the Peace and Conflict Studies program and an Associate History Professor at UFV. He completed his PhD in modern European history at the University of Notre Dame. His research focuses on the root causes of oppression and conflict, and the attempts to establish durable peace in the aftermath of violence and war. He coordinates the community engagement component of the peace program, in which Peace and Conflict Studies students apply peacebuilding skills in conflict transformation and reconciliatory work in the community.
---
Sessions
Sessions will be held morning, mid-day and afternoon, and are focused on introducing you to initiatives, stories and new ways of thinking.
SESSION 1: Empathy Activate! Everyday practices for building empathy and strengthening relationships
Angela Low's session will explore empathy as a key ingredient for building positive relationships, resolving conflicts, and creating inclusive and peaceful environments. While as a social species our brains are wired for empathy and connection, there are intentional practices we can do to strengthen our empathic abilities.
In this session, you will:
Gain a deeper understanding of empathy and compassion
Learn underlying mechanisms that support empathy building
Practice everyday strategies for activating and growing empathy
SESSION 2: Non-Violent Communication

Dr. Steven Schroeder's non-violent communication breakout session will introduce participants to a manner of relating and communicating that optimizes connection and fosters peaceful relationships. Based on the research and practices of Marshall Rosenberg and others, the workshop will balance the methodologies of these practitioners with the practical application in group work.
Learning outcomes for this session include the following. You will be able to:
Explain the significance of communication in relationships and how common communication methods negatively impact our relationships.
Identify the components of nonviolent communication.
Describe the methodology of nonviolent communication.
Apply nonviolent communication to personal and group relationships by fostering connection through empathic giving and empathic receiving.
SESSION 3: The Art of Honor in Action
Swil Kanim's session is an interactive group discussion. He leads participants through processes and exercises that demonstrate how honor can work in everyone's life.​ The workshop will emphasize communication and artistic expressions as honorable endeavors that result in positive change as well as the applicability of the elements of honor in daily personal interactions.
---
Lunch Panel
The panel is composed of multiple presenters who will bring their own experience and level of expertise to a conversation surrounding Empathy in Action.
---
Schedule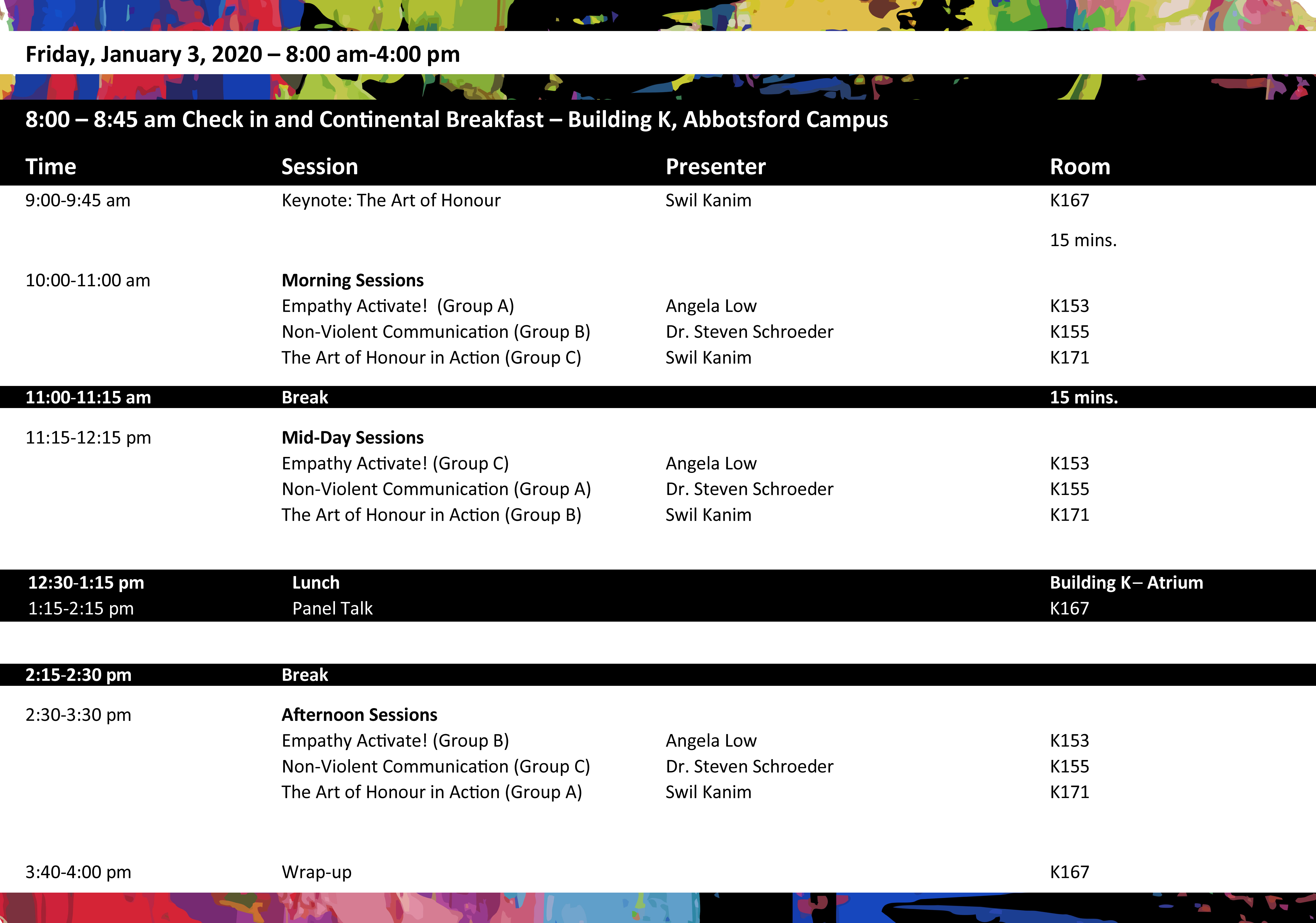 ---
General Info
Click here for some helpful information to know prior to the symposium date.
---
Connect
To continue to discuss Empathy in Action and move from words to action, we have created a private Facebook group for student leaders. Click here to join the group.