Arts and Integrated Studies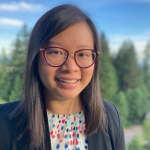 Candy Ho, an Assistant Professor of Integrative Career and Capstone Learning, recently contributed a chapter to the book 'Educating the Sustainability Leaders of the Future (World Sustainability Series).' Her chapter, titled 'Making Career Development Sustainable: A Senior Capstone Course Case Study,' presents a case study of a liberal arts career capstone course. The course aligns theoretical career development frameworks with the United Nations Sustainable Development Goals (SDGs), offering a modernized curriculum that helps students explore their potential contributions to a more sustainable world.
On March 29, Dr. Ho presented at the Society for Research into Higher Education (UK) during a session on 'reframing employability and graduate outcomes through sustainable development.' Her presentation, titled 'Making the global personal: The United Nations Sustainable Development Goals in career curricula,' examined a Canadian case study on how academic institutions, including Dr. Ho's own, have incorporated the SDGs into their career learning pedagogy."
Dr. Ho also delivered a keynote presentation at the Private Degree-Granting Institutions Association (PDGIA) Conference on March 30. Her address, entitled "Developing Critical Thinkers in the Age of Automation: The Case for Private Institutions," examined the role of private institutions in the contemporary higher education landscape. Dr. Ho highlighted the importance of systemic change and emphasized the need to integrate critical thinking into the curriculum and teaching methodologies to prepare students for the rapidly evolving 21st-century workforce. She also underscored the significance of private institutions in shaping the future of higher education and enhancing their reputation through meaningful contributions to critical thinking education.
On April 20, 2023, Dr. Candy Ho will present at the 2023 Career Development Symposium hosted by the BC Career Development Association. Her presentation is titled "Sustaining Career Development: Using the United Nations Sustainable Development Goals" and it aims to explore how Incorporating the SDGs can inspire students to assess their professional aspirations and how these aspirations can be grounded on a broader goal(s) that promotes a sustainable future for our local and global communities.
---
Criminology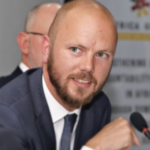 Criminology Assistant Professor Dr. Mark Kersten presented as part of a conference panel on transitional justice. Kersten, M.S. (2023, March). Making the Invisible Visible: The Case for Truth Commission on Poverty in Canada. 2023 International Studies Association Annual Convention, Montreal, QC, March 15-18, 2023.
Additionally, Dr. Kersten also presented as part of a conference panel on international criminal justice. Kersten, M.S. (2023, March). 'Make 'em Pay': The Costs and Benefits of Using Tort Law to Redress War Crimes. 2023 International Studies Association Annual Convention, Montreal, QC, March 15-18, 2023. He also participated in a conference roundtable on "The International Criminal Court at 25: Assessing Process, Performance, and Impact." 2023 International Studies Association Annual Convention, Montreal, QC, March 15-18, 2023. And he was a conference discussant on "Localizing Transitional Justice." 2023 International Studies Association Annual Convention, Montreal, QC, March 15-18, 2023.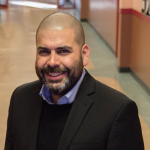 Criminology Assistant Professor Dr. Carlos Ponce was interviewed by Expediente Público, a Central American journalism magazine, to discuss secret negotiations between government officials and gang leaders in El Salvador.
Dr. Ponce was also interviewed with SBS Spanish, a Spanish program broadcasted by the SBS national radio network in Australia, to discuss the state of emergency declared in El Salvador and the secret negotiations between Salvadoran authorities and MS-13.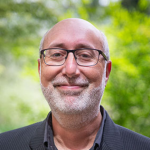 Criminology Associate Professor Dr. Irwin Cohen and the Centre for Public Safety and Criminal Justice Research were awarded a research grant from the Ministry of Public Safety and Solicitor General to evaluate co-response mental health crisis teams.
---
English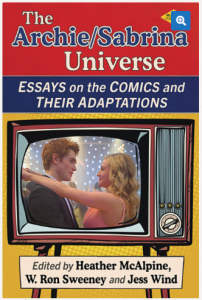 English Associate Professor Dr. Heather McAlpine, English Sessional Instructor Dr. Ron Sweeney and Communications Sessional Instructor Jess Wind have co-edited a collection of essays on the Archie comics universe, coming this spring from McFarland: The Archie/Sabrina Universe: Essays on the Comics and Their Adaptations. The collection is based on the Riverdale conferences which were held at UFV from 2018-2020 and were co-organized by the co-editors and other UFV folks. This book features essays by Dr. Ron Sweeney, Arts and Integrated Studies Department Head Hannah Celinski, Social, Cultural, & Media Studies Sessional Instructor Brett Pardy, UFV English grads Katie Stobbart, and Dessa Bayrock.
---
Modern Languages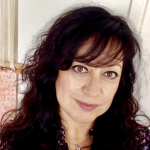 On March 30th, an open class for the LING 101 course was hosted by Dr. Maria de Luna, Assistant Professor in Modern Languages, with the valuable contribution of Camila Flores Salvo, a guest speaker from the University of Chile. The topic of the presentation was "Inclusive language/non-gendered language: A grammatical and identity dispute," which was well received by the attendees.
---
Philosophy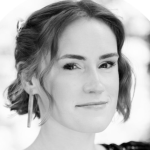 Philosophy Department Head Dr. Anna Cook presented a paper "Graffiti and Colonial Unknowing: A Comment on Mishuana Goeman's "Caring for Landscapes of Justice in Perilous Settler Environments"" at the 50th Annual Meeting for the Society for the Advancement of American Philosophy (Denver, CO).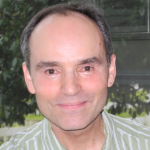 On March 30th, the Philosophy Department hosted its monthly Philosophy Cafe in honour of Dr. Wayne Henry's scholarship and impact on the philosophical community in the Fraser Valley.