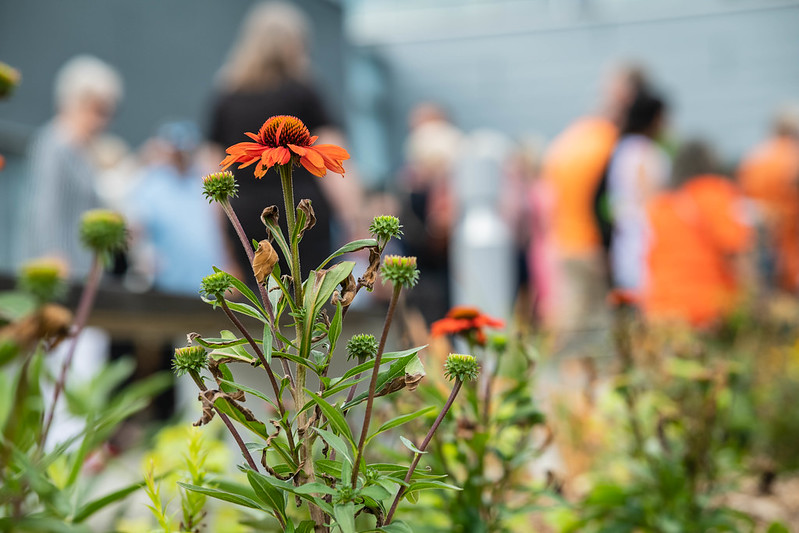 As September 30 marks the National Day of Truth and Reconciliation, we would like to invite you to don your orange shirt and take some time today (and every day) to reflect on the legacy of residential schools and their impacts on Indigenous communities across Canada.
To immerse ourselves into the spirit of Truth and Reconciliation and honour the contributions that Indigenous peoples have made – and continue to make – in our community, we would like to share with you some ways to get involved:
Wear Orange:
As September 30 marks the Orange Shirt Day, we encourage you to wear orange to raise awareness of the legacy of residential schools and to honour the survivors and the families of those who never returned home. Visit the Orange Shirt Day Society website to learn more.
Attend an event:
A series of events will be held both in-person and online. Take some time to attend one of the events held by Indigenous people and educate yourself about their story and the legacy of Residential Schools.
Listen to Indigenous stories:
Explore Online Resources:
The College of Arts at the University of the Fraser Valley is situated on the traditional territory of the Stó:lō peoples. The Stó:lō have an intrinsic relationship with what they refer to as S'ólh Téméxw (Our Sacred Land); therefore, we express our gratitude and respect for the honour of living and working in this territory.
The College of Arts also reiterates its commitment to action to all Indigenous communities through the continued support of Indigenous learners and the integration of Indigenous ways of knowing in the curriculum.