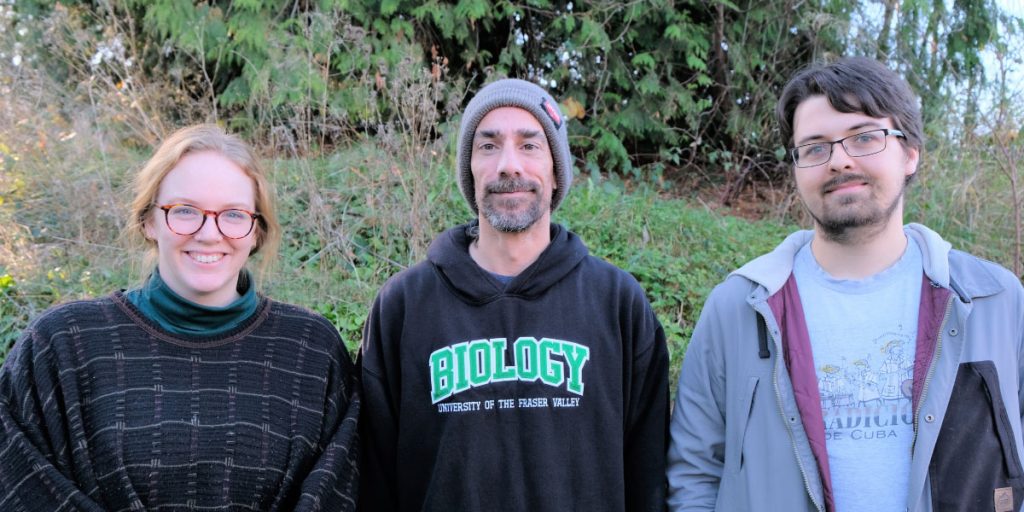 On November 21, Jessica Smith, Donovan Toews and Connor Fleming took part in a student Question-and-Answer session about the Work Integrated Learning (WIL) component in Dr. Stefania Pizzirani's Geography 331: Environmental Assessment and Management course.
Work Integrated Learning (WIL) is a process that combines theory and practice to prep students in both the academic and work setting. Each university or college uses its own terms to explain this type of learning. For instance, the College of Arts uses both WIL and experiential learning interchangeably.
Essentially, WIL allows students to more easily transition from school to work. Approximately, 65% to 70% of post-secondary students take part in some form of Work Integrated Learning during their studies. To learn more about Work Integrated Learning in the College of Arts, visit the website and/or contact our Practicum and Internship Coordinator: Elise.Goertz@ufv.ca.
Here's what three geography students had to say: